Thanks to the 'dizzy' jungling speed, these Lien Quan Mobile generals can gank early to gain an advantage for themselves and their teammates.
Jungle champions that farm fast can completely gank early to take advantage and put pressure on the enemy team. How long have you been playing Lien Quan Mobile, do you know which cards meet that criteria? It is these generals here:
Nakroth
As one of the most popular Jungle Assassins in Mobile Alliance, Nakroth Not only has the ability to clear the Jungle very quickly, but thanks to his mobile skill set, he always dominates in ganking situations right from the early stages of the game.
Nakroth's ganking ability is also extremely scary. Mastering the power of this general means that you have set a foot in the rank of Master.
Enzo
Many players think that Enzo is out of the meta. True, but that doesn't mean this champion is weak. In a skill-based game like LQM, as long as you play well, no cards will be wasted. Moreover, Enzo is 'out of meta' simply because it is too difficult to play!
In ranged state, Enzo gains 35% damage buff to minions, monsters, and enemy champions. Therefore, as long as the player masters the skill set, when going to the Jungle with Enzo, he will be amazed at his ability to quickly farm.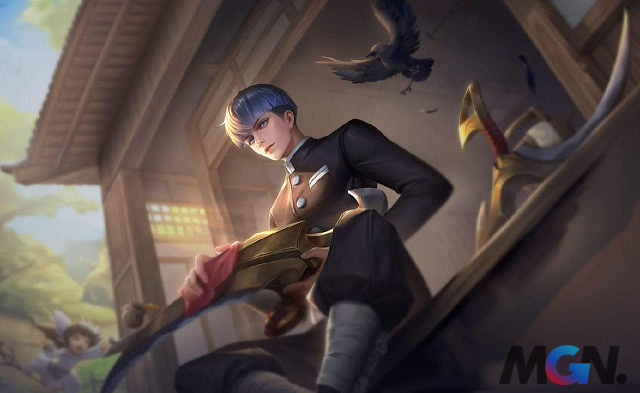 >> MORE: Lien Quan Mobile: Signs to identify players of Chien Generals – Know how to go to the jungle with these generals
Sinestria
Sinestrea's fate is very similar to Enzo's, being the top 'hardcore' champion in the game so there are very few players. On the contrary, if you master this champion and combine with good teammates, Sinestrea will destroy the jungle lane quickly.
This is a champion that sells blood for damage, so if the enemy team does not press early and let her farm freely, in less than 1p30s the entire Forest will be cleared. In addition, opponents who risk their lives solo 1v1 with Sinestrea will have to hold a grudge against her specialized skill set in hand-to-hand situations. In particular, catching odd is the strongest advantage of Sinestrea.
Finally, don't forget to follow MGN.vn so you don't miss any interesting articles about Lien Quan Mobile!