SS skins (if finite) are extremely valuable skins in Mobile Alliance because they can only be hunted when there is an event. And in the near future there will be the presence of the following 3 generals.
Lien Quan Mobile's outfit hierarchy is used to determine the value of any skin. In which, SSS is the most expensive group of skins, followed by finite SS, SS, S +, S, A and in addition, collab skins are equally valuable.
Recently, Garena has been working very hard to launch a series of extremely high-quality costumes, notably a collaboration project with the Glorious King to launch Ilumia Revelation Thien Hau, SSM 52 with the theme of Beach Party or the girl Mina with her first SS outfit called Linh Xa Love Vu.
>> MORE: Lien Quan Mobile: Garena opens sale of Mina's first SS skin as an event
Not stopping there, up to 3 other 'familiar' cards have just been revealed that will soon launch SS skins, including a national SP that owns up to 2 SS skins. And the three faces mentioned above are: Dieu Thuyen, Eland'orr and Alice.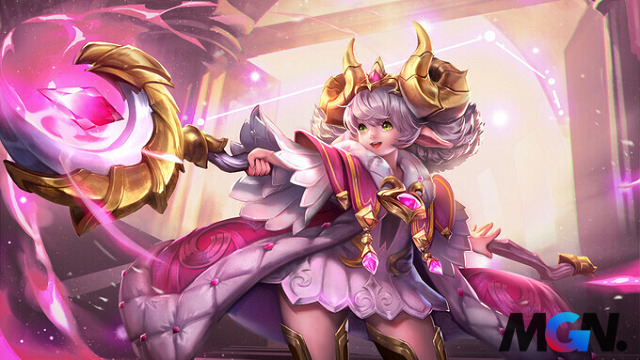 Notably, Alice was the Support that received the most spam in the last S1-2023 season of Mobile Alliance. For Dieu Thuyen, currently, although not weak in the ability to deal damage and control, it is very easy to counter, difficult to compete with other generals of the same position. And Eland'orr because it is too difficult to play, so he rarely plays.
Thus, if it is reported that all 3 will soon own SS skins, it is highly likely that Garena will also be strongly buffed to serve the 'skin sale' process in the near future.
Note: Dieu Chuan and Eland'orr will each have one SS skin while many sources reveal that Alice will have up to 2 SS skins. All of the above information may be changed when it is officially released, so please refer to it positively.
Finally, don't forget to follow MGN.vn so you don't miss any hot news and interesting content about Lien Quan Mobile!