While many high-end skin lines of Lien Quan Mobile are 'metamorphic', Guardian Dimension is still the 'king of one realm' because it has remained the same value since its launch.
Owning a quality outfit in Lien Quan Mobile is no longer as difficult as before. In addition to buying directly with Quan Huy, players can participate in countless regularly released events (events, draw charms, exchange rewards or open chests…) to hunt for their favorite costumes. Even if you're lucky, you can even become the owner of the top-class '3 ét' skin in the game.
However, the 'massification' of the skin has become a controversial topic in the gaming community, thereby raising the suspicion that the game has lost its quality, and NPT has lost interest in LQM.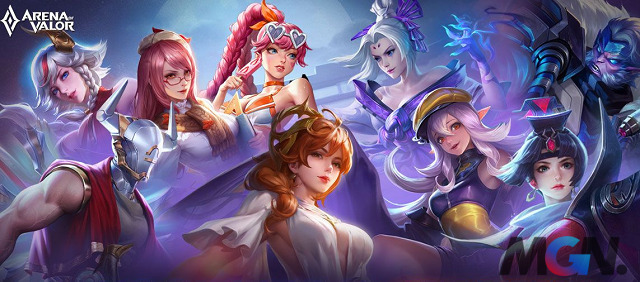 Some of the first limited SSS skins such as Violet Blood Demon God (at MC Sun was cut to limited SS), Tulen Chi Ton Kien Tien, Butterfly Phuong Cuu Thien, … have changed the way of receiving, single much simpler than when it was first launched, so it is considered to be decreasing in value.
Or more and more costumes up to SS, limited SS but are actually just a product transferred from the Glorious King. Skin collab with anime is also not done properly anymore… and most recently 2 very hot costumes, Liliana Wave and Diao Boat Wave, were drawn into Charms,…
In the midst of this trend, many gamers cannot help but worry about the fate of Lien Quan Mobile, especially the costume store that has been praised for eating many other moba games.
But don't worry too much, while many high-end skin lines of Lien Quan Mobile are 'metamorphic', the Guardian Dimension is still the 'king of one realm' because it keeps its value. This is currently the SSS skin line that maintains a very good price when there is only one way to receive it despite many years of launch.
>> MORE: Lien Quan Mobile: The 'fun facts' about the background and appearance of the Guardian Dimension BST
For example, the Guardian Dimension Violet or the Guardian Dimension Tel'Annas can be mentioned. Each time it is re-opened for sale, it remains in the original way, the amount of Quan Huy consumed has not decreased and especially has never appeared in any other side event.
Accordingly, those who have invested in Guardian Dimension can be assured of its collectible value and spiritual value. Absolutely no loss like when hunting for other limited skins that are being sold widely in small events.
Thanks to this advantage, when Airi joins the Guardian Dimension in the near future, it will definitely be a non-trivial hit to help NPH regain trust in gamers and earn huge profits.
The latest news and content revolves around Arena of valor and popular games will be updated by MGN.vn every day. Follow us often so you don't miss out!