The frequency that Garena opens the event to sell these limited SS/SS skins is very regular, so it's not uncommon to see them in Mobile Lien's matches.
In Lien Quan Mobile, the SS / SS Limited is a collection of extremely quality skins and the way to own is of course not easy.
While regular SS skins can be purchased directly in the Shop (aside from special skins) for a base price of 799 Quan Huy, limited SS skins will be available for sale through events throughout the year for a value of x2. , x3 regular version. There are even a few limited SS skins that will never be sold again in the future, making them a "rare" of this game.
However, bearing the name of premium or limited skin, the skins below are now quite popular, no less than the costumes that are permanently open for sale in the Quan Huy Shop of Lien Quan Mobile.
>> MORE: Lien Quan Mobile: T6 Badge Shop – A rare skin appears, 2 limited SS skins 'comeback'
Normal SS rank
Tel'Annas Vu Khuc Love Ho
Laville Gunners Satellites
Omen Doomsday Executioner
Limited SS Tier
Liliana Cherry Little Poetry
Dragon Tiger Dance Arum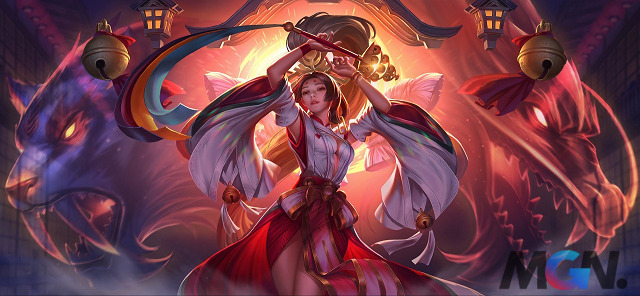 Ryoma Samurai Legend
In general, these are all 'extremely delicious' skins with 'fine – smooth' looks and effects, but Garena brings them back quite often, so the value has decreased compared to before. However, compared to A, S rank outfits, they are still very good!
The most interesting and new information about Lien Quan Mobile will be continuously updated and reported by MGN.vn every day. Don't forget to follow us regularly so you don't miss out!