Unlike the early days, over time the constant change of Lien Quan Mobile is receiving mixed opinions, namely 'animeization'.
The first group of gamers of Lien Quan Mobile have the same opinion that their favorite moba game is clearly metamorphosing, as evidenced by the 'animeization' trend that has prevailed in recent seasons when it came out. New champion eyes and new skins.
At the time of release, the 'model' of the characters looked very sturdy, bunker and kept their own unique features. But gradually, the design team was 'soft' the lines, looking very cartoonish or in other words very 'plastic'.
Most of the later skins have many similarities with the characters of the anime world. Even the publisher Lien Quan Mobile is actively collaborating with many famous series to launch new costumes.
And that is also the source of the 'metamorphic game' view of many gamers who have been attached to the game since the early days. So, what is the reason why Lien Quan Mobile follows the path of 'animeization'?
>> MORE: Lien Quan Mobile: Check out the 'undivided' numbers for some generals
Currently, the Anime industry has grown tremendously, many "blockbuster" works are born one after another, making Anime one of the "big guys" of the entertainment industry in general. The age of access has been expanded, instead of being limited to children as before. Many popular anime series also continuously launch attractive franchises or become important partners in many other fields.
So, it is not difficult to understand when Lien Quan Mobile also chooses Anime as 'inspiration' to design champions and costumes. Even many other famous games have followed this path and succeeded beyond expectations, such as Genshin Impact.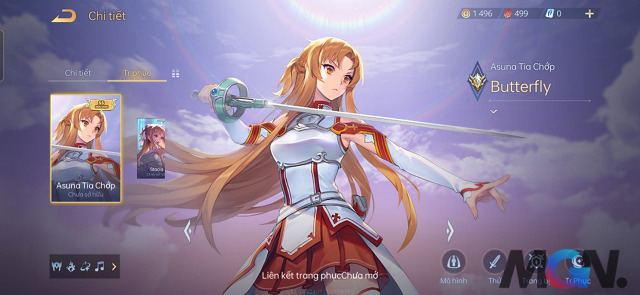 The latest and most interesting information about Arena of valor will be continuously updated and reported by MGN.vn every day. Don't forget to follow us regularly so you don't miss out!