Here are the top 3 prestigious "carry" tips that mobile gamers can't miss as soon as the S2-2023 season kicks off.
Carrying the team is something that any player of the Season of Lien Quan Mobile wants. But instead of going to the Mid lane Mage, gamers still have another hegemonic position with a huge source of physical strength, named Gunner.
Here are the top 3 prestigious "carry" suggestions that gamers cannot miss as soon as the S2-2023 season kicks off at the end of April.
General Elsu
The early stages of the season are always tough because the rank is full of high-level players or even professional players. Therefore, an 'out meta' champion will hardly survive. At this moment Elsa is a bright factor for players to accompany.
This is a Gunner general on meta for many seasons with the advantage of a huge damage source and a great range. However, these are only cool if Elsu is taken seriously by a qualified gamer
>> MORE: Lien Quan Mobile: Guide to the lesson plan 'saw crush' – Elsu 'full speed, critical'
General Capheny
Capheny The tournament is not too hot, but in rank, it is currently leading in terms of 'trust' because of its great effectiveness in matches.
Not only beautiful, but this female Gunner is also very mobile thanks to her strong 'hit and run' ability, the damage is spread evenly from the beginning of the game to the end of the game, so she doesn't worry about being outdone by anyone. Not to mention Capheny is also very flexible when choosing teammates to promote his ability.
General Joker
Joker Going to the team is not sure to win, but in terms of solos, it is almost unbeatable thanks to the impressive skill set of immunity and immunity.
The guy's strength is pain, shock damage, and running and chasing is also very formidable. So, why not give Joker a slot in the Dragon lane, right?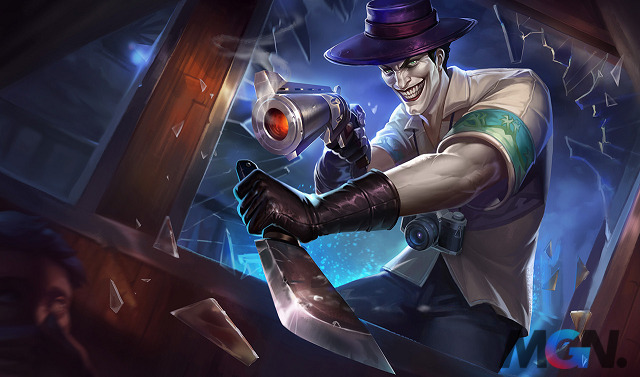 The latest news and content revolves around Arena of valor and famous games will be updated every day by MGN.vn. Follow us often so you don't miss out!