It doesn't matter if your team owns one of these AD generals of Lien Quan Mobile.
Gladiator is a very superior general class of Lien Quan Mobile, especially in melee combined with the ability to deal damage and withstand. Gladiator cards are usually the mainstay of the squad and are suitable for combat in most situations.
Currently, the meta game is very popular with this class, so to confront the 'buffalo' cards, specializing in skirmishes like Gladiators, which champion should we pick? Let's take a look at the typical names with MGN.vn!
>> MORE: Lien Quan Mobile: Top 3 'Gladiator monsters' – Hard to play but very strong
General Hayate
Hayate is a famous AD with a special talent in dealing with generals. It is LQM's ability to deal strong standard damage that has helped him become their enemy. Another scary feature of Hayate is the ability to kite opponents with effective 'hit and run', making it possible for players to go to the Jungle, Top or bottom lane.
General Yorn
Damage of Yorn late is the nightmare of any champion class, not just Gladiator/Tanker. Unlike many other ADs, Yorn deals damage as a percentage of the enemy's health, which means the more health an enemy has, the more damage it takes. Therefore, Yorn will also be a perfect choice in the current season when facing many good tank champions.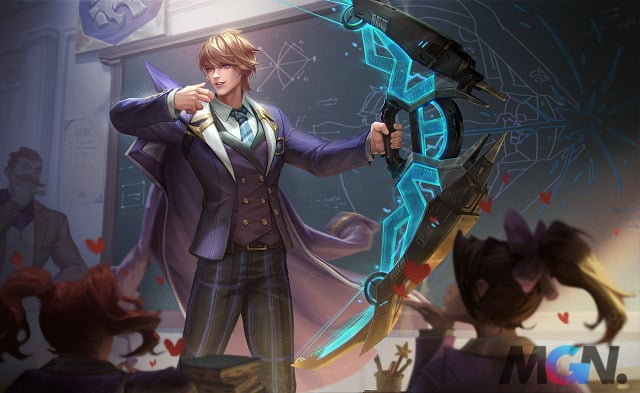 General Slimz
Even though it's not a hot meta Gunner general, for the Gladiator treatment Slimz deserves a spot in the squad. Slimz's strength is similar to Yorn's, which is the ability to deal damage as a percentage of health. Besides, Slimz is also extremely mobile and can control enemies from afar which is very annoying. Slimz can be used alternately in the jungle or the dragon lane, depending on the playstyle as well as the squad of the whole team.
The most interesting and new information about Lien Quan Mobile will be continuously updated and reported by MGN.vn every day. Follow us often so you don't miss out!