Maybe the strength of these generals is not too outstanding, but with the advantage of being easy to play, it is perfectly suitable for 'newbies' to climb the rank of Lien Quan Mobile.
Before approaching generals with complex skill sets, any Lien Quan Mobile player should start safely with 'easy to play, easy to win' champions. Currently, the S2-2023 season has officially entered the first days of climbing, so let's start with some of the Assassin champions suggested below if your skills are not too good!
>> MORE: Suggestions for a very strong 'flying' team in Lien Quan Mobile
Butterfly
Butterfly is an easy-to-play but strong Assassin general, and is also one of the few generals that owns the most eye-catching outfits in Mobile Alliance.
She possesses a good damage skill set, can escape well in some situations. In particular, when picking Butterfly, just 'spam moves' is enough to get a kill. Every time Butterfly is 'green', it is no different from a nightmare for all types of champions from ADC, Assassin, Gladiator to Tanker.
Zephys
Zephys is the Gladiator – the most formidable Assassin general in the Mobile Alliance when he is both "buffalo" and mobile thanks to his high-damage skill set and extremely good chasing or running away. Notably, Zephys is currently a very strong card after the 3rd skill bug was fixed in season 24, but not everyone knows.
With the passive, the more and more aggressive, the full damage Zephys gameplay is considered quite ideal, moreover because the bug is gone, it is possible to spam the skill without fear of being canceled during use.
Kriknak
Kriknak one of the cards 'Carnivorous Assassin', possessing strong shock damage as well as extremely mobile. His skill allows the player to dive into opponents and deal massive damage in the blink of an eye.
Thanks to his beetle wings, Kriknak can fly extremely powerfully with a large range and impresses with his mid-air Danger move that can reach strong prey. In return, Kriknak's health is quite 'paper' and has no control skills, so players must be very careful not to be shocked to death by the opponent!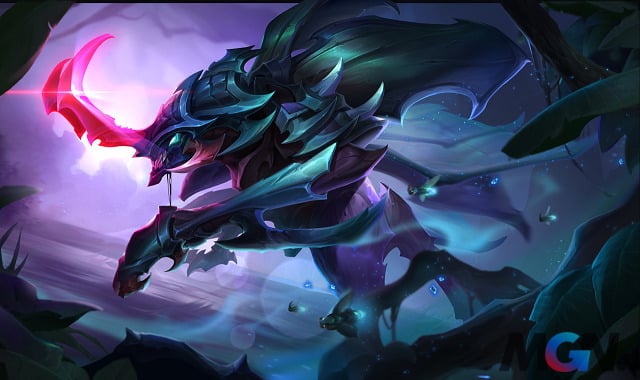 Finally, don't forget to follow MGN.vn regularly so you don't miss any of the latest and most interesting content about Lien Quan Mobile.