As a Newcomer but want to get high rank soon, then the 'friendly' Wizard generals below will help you complete your goal in the S2-2023 season of Mobile Alliance.
If your time playing Lien Quan Mobile is not long enough, the amount of gold accumulated after the matches is not enough to buy good generals, don't worry too much. Season S2-2023 still has a lot of time for players to try to get the ratings they want. Instead of trying to follow difficult champions, why not immediately take advantage of some 'delicious – nutritious – cheap' champions to climb the rank safely?
The following Mage generals will be extremely ideal for Newbies in the current meta!
General Natalya
Natalya is a reasonable card for players who are looking for a champion with strong damage and stable power in the game.
Right from level 4, Natalya has been able to confuse the enemy with her impressive shock damage ability. Not only that, the set of moves of this Sorceress also provides the ability to slow down enemy champions very annoyingly. Notably, the gameplay of forcing the enemy Forest from the beginning will be prioritized when playing Natalya because if you steal the opponent's Blue, Natalya players can continuously spam moves.
>> MORE: Lien Quan Mobile: SS skins 'destroy aesthetics' – Not suitable for 'OCD' gamers
General Veera
Veera is a mage suitable for gamers because it has a set of skills that are easy to get used to and easy to master. Even so, her ability to carry the team is still guaranteed. The enemy who meets Veera must always be most afraid of the Wind Kiss move, the source of the damage is extremely terrible.
Veera's favorite playstyle is to 'hide the dust, sneak bite' just like a skilled Assassin, if the opponent moves the error, it is very easy to stay behind a combo of Veera.
General Krixi
Everyone needs a champion with good control, high damage as well as strong poke, then Krixi will meet all of those requirements. Her 1st move is called Fantasy Butterfly and the amount of damage dealt is just as virtual as the name. Skill 2 will help Krixi knock up control of the enemy and the ultimate will attack the enemy in a relatively wide circle.
When combining all 3 moves on an enemy, he will almost have to die. Notably, Krixi is also one of the few champions that deals massive damage to enemies even though he has defensive spells.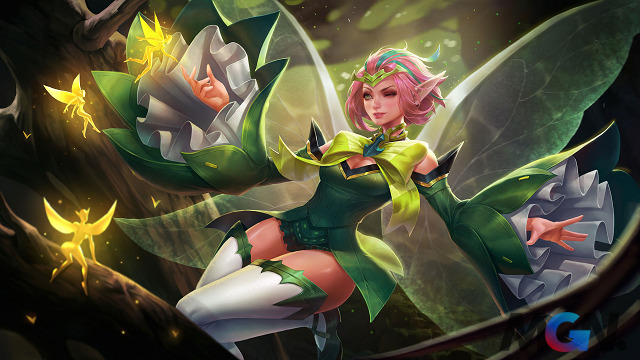 The latest and most interesting information about Arena of valor will be continuously updated and reported by MGN.vn every day. Follow us often so you don't miss out!