While the journey at APL 2023 of the Lien Quan Mobile teams is becoming more and more important, the top junglers who are most banned in this tournament also receive the attention of the public.
Aoi
Top 1 must include general Aoi when there are 53 bans, proving that Aoi in the tournament is a very scary thing for the players. Possesses a comprehensive set of moves, combined with mobility, terrible damage, quick monster clearance, using moves to retreat when frozen or at a disadvantage quickly. Aoi is known as a female champion with the ability to carry a strong team and is chosen by many professional gamers in tournaments.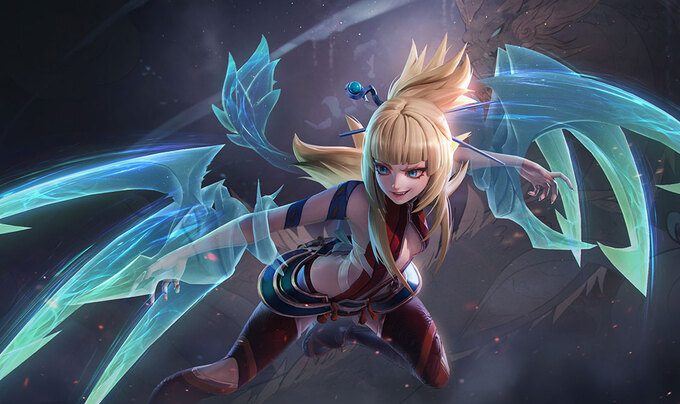 Kriknak
Following Aoi is the general Kriknak with 26 bans. This is one of the Assassin generals of the Coalition with the highest ability to shock damage, becoming the obsession of enemy generals if encountered. With high mobility, fast monster clearing, Krinak almost dominates the position of the Jungle in the matches of Mobile Alliance. However, Kriknak is strong in the Jungle, but Kriknak seems weak or even unsuitable when going on the Ta Than road. Because this Coalition general, even though he can shock a lot of damage, has no mechanism to hold the enemy back.
Yan
3rd place is Yan with 19 bans in APL 2023. Right from his debut, Yan has soon become one of the top picks for Ta Than lane and jungle. Not only loved for his ability to not be targeted, Yan also has the ability to self-heal, knock up, control or move across terrain. Therefore, Yan has made many players "hate" for not being able to see off this general on the scoreboard.
Turn
Finally, "closed" the list is general Keera with a ban of 15 times. Keera Assassin – Obsession with low mobility Gunners or Mage champions. Despite being called the best Assassin, Keera is not capable of weighing all lanes, but is only strongest when going to the Jungle. Because if you go Mid, it requires a champion in this position to have a good ability to poke, or control effects, or long range. As for the bottom lane, the gold of this lane cannot provide enough for her to promote her killer ability.