Legendary Samurai & Transcendental Arthur are two limited SS skins included in Lien Quan Mobile's Badge Redemption Shop feature in September.
So the September Badge Shop in Lien Quan Mobile has officially arrived and is in the hands of players. If any of you are new to the game or are looking for skins for your 'favorite' general, you can take a look at the article below for reference!
In this month's Badge Shop, the majority of players judged that there were not too many changes or breakthroughs.
There are 2 limited SS tier skins appearing, one is Transcendent Arthur and the other is Legendary Ryoma Samurai. The conversion price of both of these skins is 499 Badges (equivalent to 120 excellent papers or more).
At 229 Badge, players will have 2 much better choices, including Richter Divine Sword Susanoo and Laville Musketeer Satellite. Or a little cheaper, at 199 badges, you can choose Airi Kiemono (a once great product). In addition, Omen Executioner of the World also costs 229 badges.
>>SEE MORE: Lien Quan Mobile: 'God of War' in the skin village is called Dimensional Guardian – Maintains its value after many seasons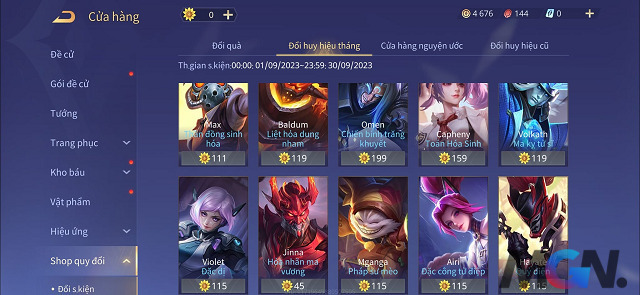 In addition to the costumes that are the highlight of the Badge Shop mentioned above, you can refer to other sets with cheaper prices, suitable for new players but do not want to invest too much in the game.
There are outfits with only a few dozen Badges to a few hundred comfortable for everyone to choose from or can also be saved for the following Badge Shops. Everyone can see the photo below for more clarity.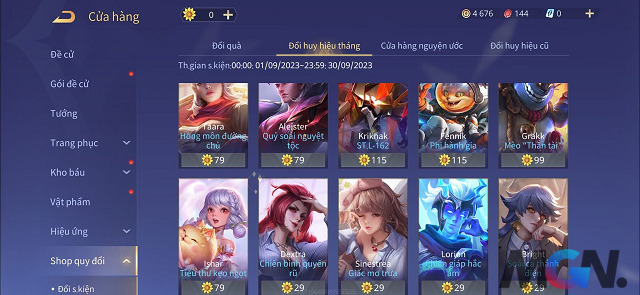 The latest news and content around Arena of valor and famous game titles will be updated by MGN.vn every day. Follow us regularly so you don't miss it!