Yorn will dispel the summer heat when launching the Beach Party skin at Lien Quan Mobile server Vietnam in the near future.
Yorn Beach Party (or Summer Party) is one of Yorn's most beautiful skins, but it has only been officially launched at Lien Quan Mobile server Thailand. Even many gamers think that this costume is only for Thai people.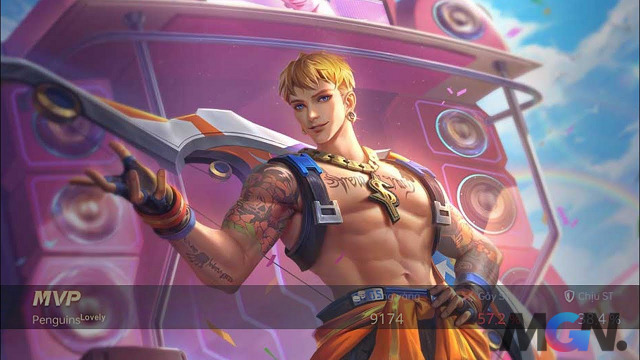 However, according to many recent reputable news in the gaming community, Yorn Beach Party will soon land on the Taiwanese server. And as usual, a few days later will arrive in Vietnam. In particular, there is a high possibility that the outfit will also be released as free through an event.
>> MORE: Lien Quan Mobile: Yorn has a lot of fans despite lack of mobility, why?
Thus, the launch of a new skin has brought the total number of skins that Yorn owns to 11 – something that champions like Wiro crave.
More specifically, even though it's only an A-grade skin, Beach Party Yorn is still favored with some privileges only available in high-end skins. That is the avatar border and separate dance.
In terms of strength, Yorn is currently one of the best ranked ADC players that Mobile Union players should not miss. Despite the lack of mobility, Yorn still owns a large fan base thanks to the extremely high amount of damage.
Moreover, his moves are also in the form of 'easy to play and easy to win', but to maximize the effect, it also takes a lot of practice. As long as the player has the skills to move, keep a good position and if there is one more good SP, Yorn will almost sweep every opponent in the match.
The most interesting and new information about Lien Quan Mobile will be continuously updated and reported by MGN.vn every day. Don't forget to follow us regularly so you don't miss out!