The livestream introducing Genshin Impact 4.1 recently officially announced the broadcast schedule and also revealed the version's theme content.
The broadcast schedule of the Livestream introducing Genshin Impact 4.1 version has been officially announced on the game's social networking site. This will be the Livestream introducing the second version of Fontaine and is said to reveal Fontaine's first expansion.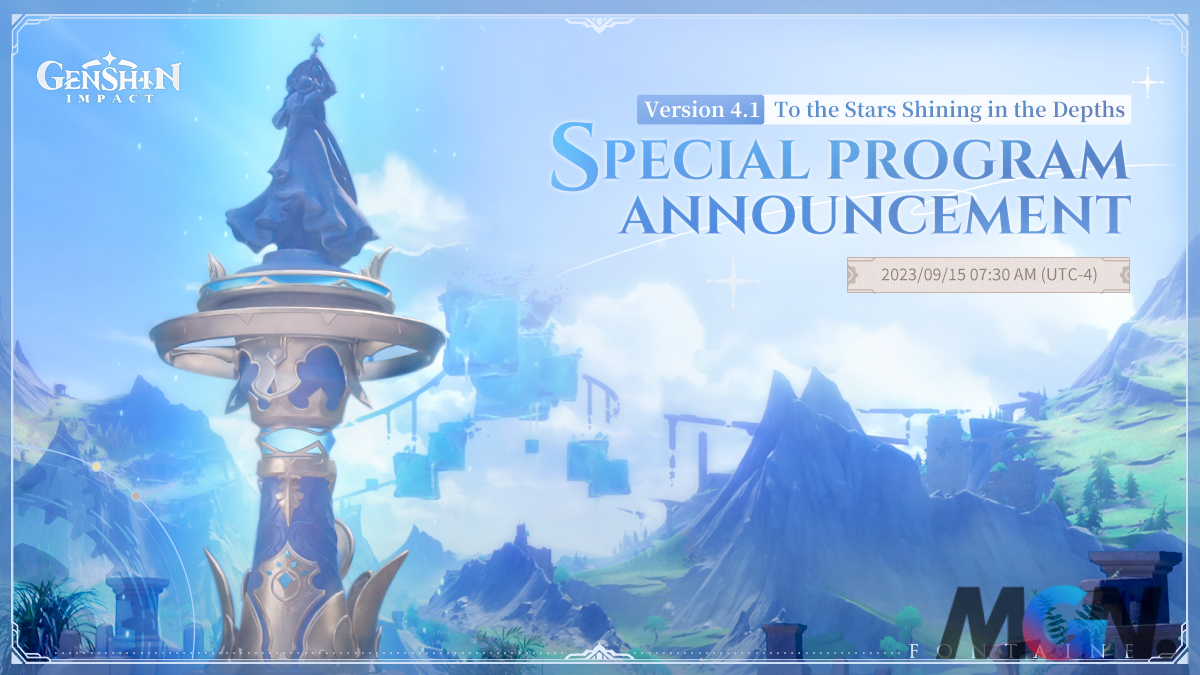 Livestream Genshin Impact 4.1 announced broadcast schedule on September 15
According to published information, the Genshin Impact 4.1 Livestream will officially air on September 15 at 18:30 Vietnam time. The livestream will be broadcast on the official Twitch channel and rebroadcast at 7:30 p.m. Vietnam time the same day on the game's official Youtube channel.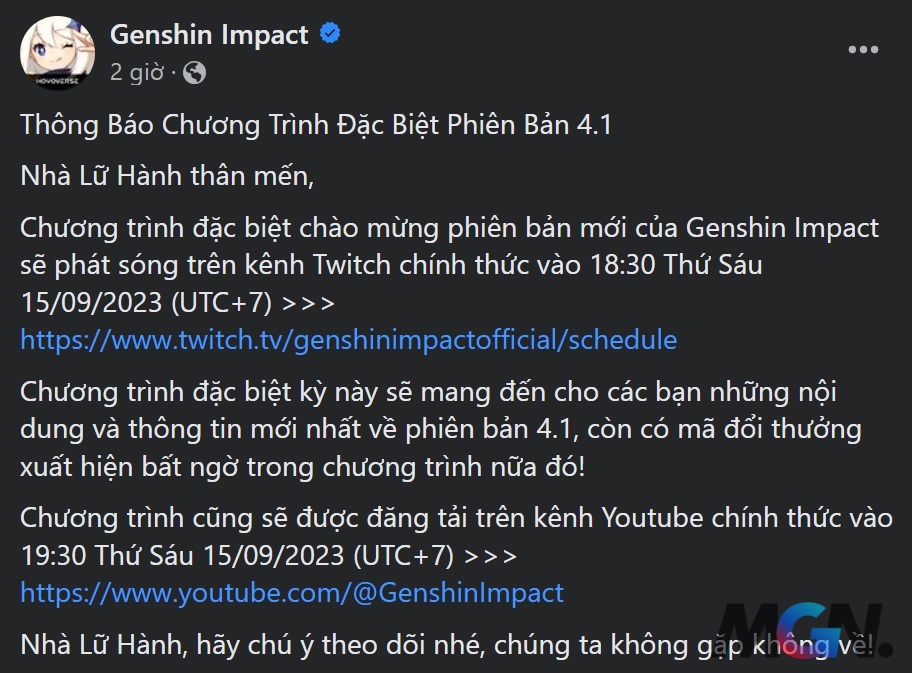 The Genshin Impact 4.1 Livestream is expected to bring interesting information about the new Fontaine update. In addition to the first expansion map, Fontaine Scientific Research Institute, version 4.1 will also continue the Demon God storyline that ended in version 4.0.
It is known that Genshin Impact has mentioned that the Demon God Quest at Fontaine will have a total of 5 stages divided into 3 versions for release. In version 4.0, we have experienced the first two levels.
If we continue to follow the same progress as the Sumeru storyline, we will continue to experience 2 more stages of the Fontaine storyline in Genshin Impact 4.1 version.
Finally, the most attractive content is always the simplest and fastest for Genshin Impact: Code gamers. Just like previous Genshin Impact Livestreams, there will also be at least 3 codes with a total amount of 300 Primogems to give to players.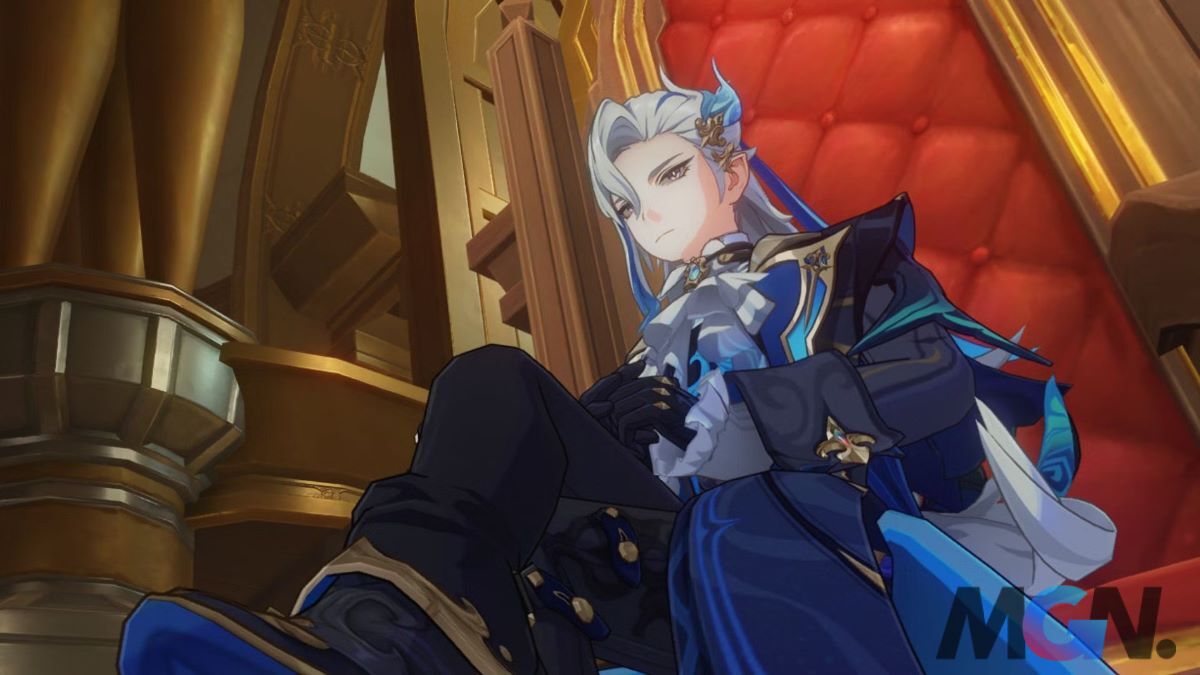 In general, no matter what the information is, the Genshin Impact Livestream is about to air. All you need to do is be prepared and arrange time to receive the latest information completely and completely.
>>SEE MORE: Genshin Impact's 'Music Wizard' announces his departure from HoYoverse, the community takes turns expressing regret
Don't forget to follow MGN.vn to update the latest news about Genshin Impact now!