And so the first version of Honkai Star Rail is about to end, version 1.1 will be officially introduced on May 26.
Recently, the official social networking sites of Honkai Star Rail have officially introduced the livestream introducing its second version. According to the teaser image, it is easy to see the characters that are expected to debut in this version including Loucha, Yukong and Silver Wolf. Thus, gamers will likely experience and have the opportunity to own those characters in the upcoming 1.1 version.
According to the information provided, the Honkai Star Rail 1.1 livestream will start at 6:30 p.m. May 26, 2023 Hourly Vietnam. The live stream will be broadcast on the game's official Twitch and Youtube channels. Gamers can access the link below to update and watch the livestream when it launches.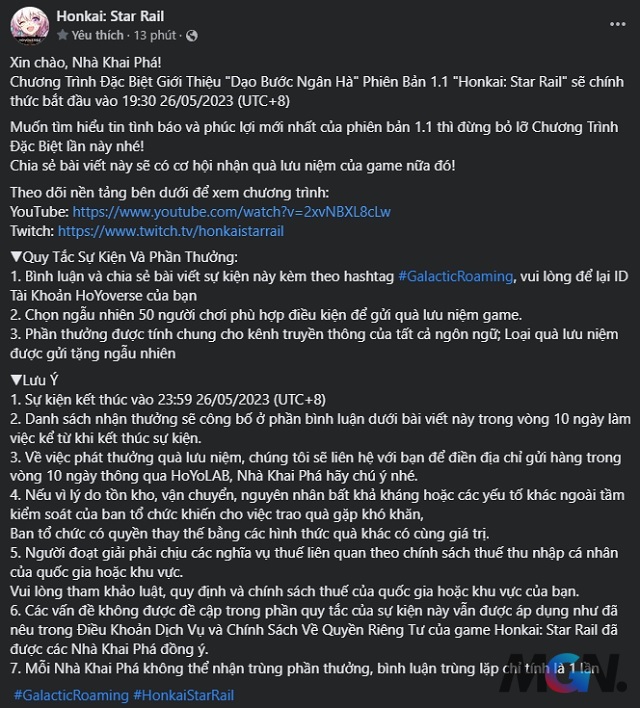 1. Twitch Honkai Star Rail
2. Youtube Honkai Star Rail
Similar to Genshin Impact, Honkai Star Rail's livestream will also give out livestream codes for players up to 300 Starlight Gems and many other valuable rewards, so please keep an eye on it. In addition, this livestream organized by HoYoverse also has an event to select lucky players to distribute random rewards. Gamers only need to follow the steps as in the article of Honkai: Star Rail page to have a chance to receive limited gifts from the game.
>> MORE: Honkai Star Rail: What is Smash Attack and how does it work?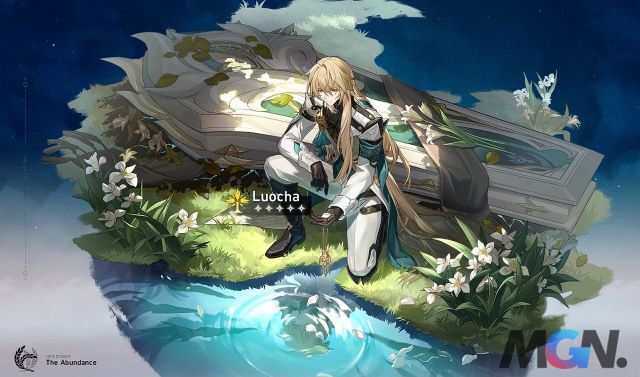 Currently, gamers have begun to be 'hungry for content' when they have plowed all of the plot and missions in the game. So the daily events or quests and the Simulation Universe as well as the Lobby of Forgetting are the rest of the content that allows them a chance to plow through more materials and Starlight Gems. Version 1.1 will definitely bring a new breeze and bring more resources to gamers when currently the game is asking for too many resources for a character that makes gamers spend a lot of time. more plowing time.
Don't forget to follow MGN.vn to update the latest news about Honkai Star Rail now!