This weekend, the Honkai Star Rail 1.3 Livestream will officially air and bring players a lot of useful information for the upcoming update.
Thus, Honkai Star Rail 1.2 version has come to an end and the Livestream schedule has been officially introduced. The release of version 1.3 will bring players a lot of interesting and new information that you will probably want to follow.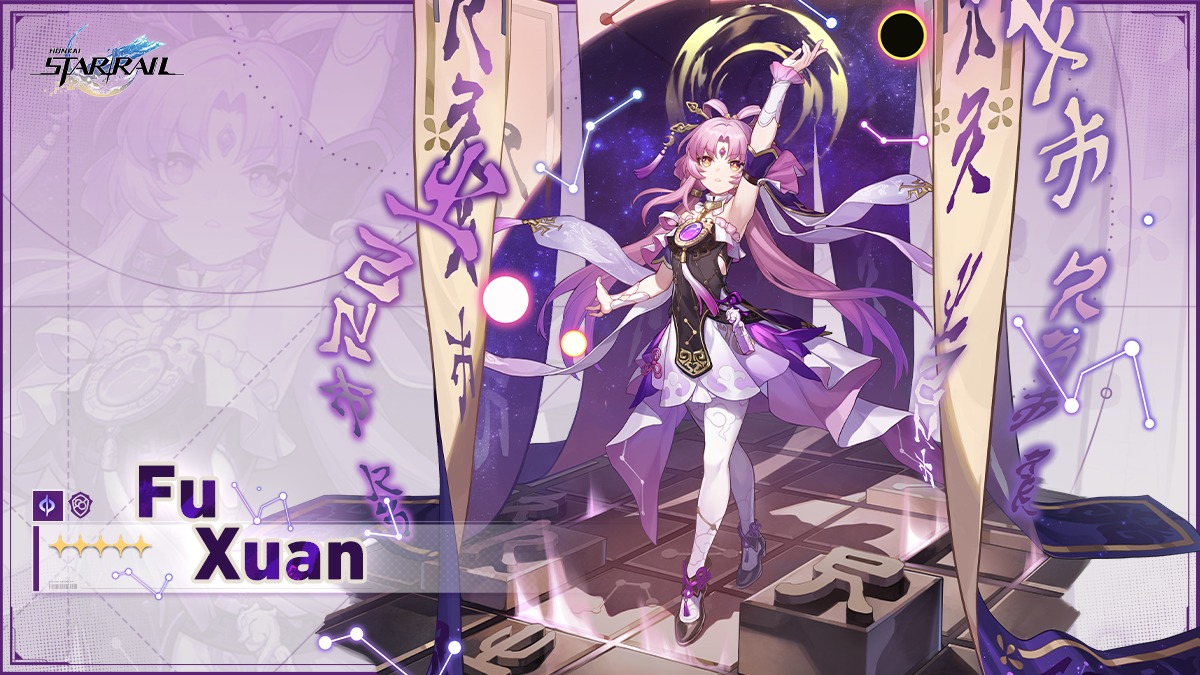 The Livestream will take place at 18:30 on August 18, 2023 Vietnam time on the game's official Twitch channel. In addition, the game's official Youtube channel will also broadcast this Livestream at the same time on Twitch so gamers can choose to follow on any channel.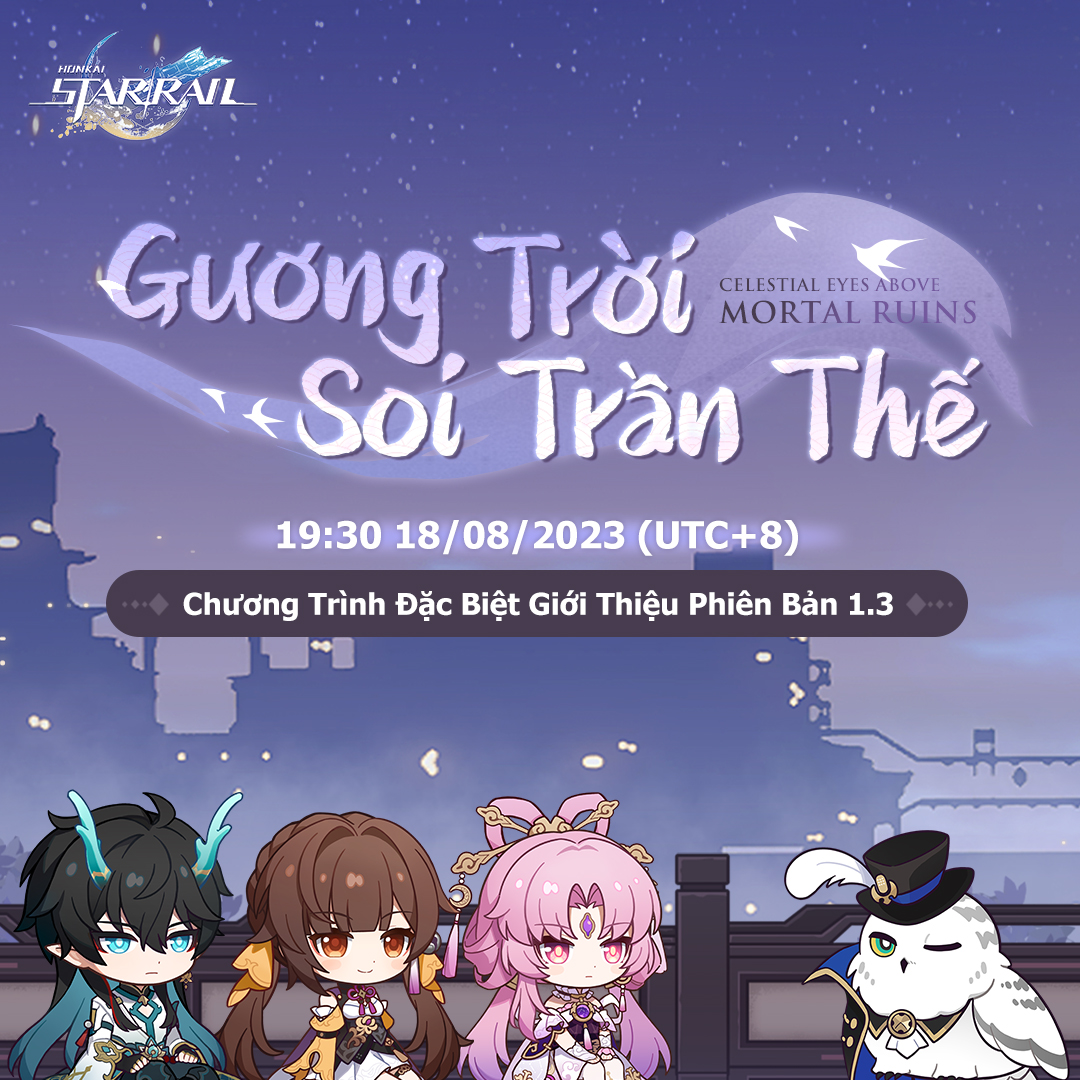 Livestream Honkai Star Rail 1.3 is expected to introduce new content such as new storylines, new characters, new maps, etc. But perhaps, the most attractive thing is not to mention the information in the Livestream that even You just need to watch Livestream to have a chance to receive rewards.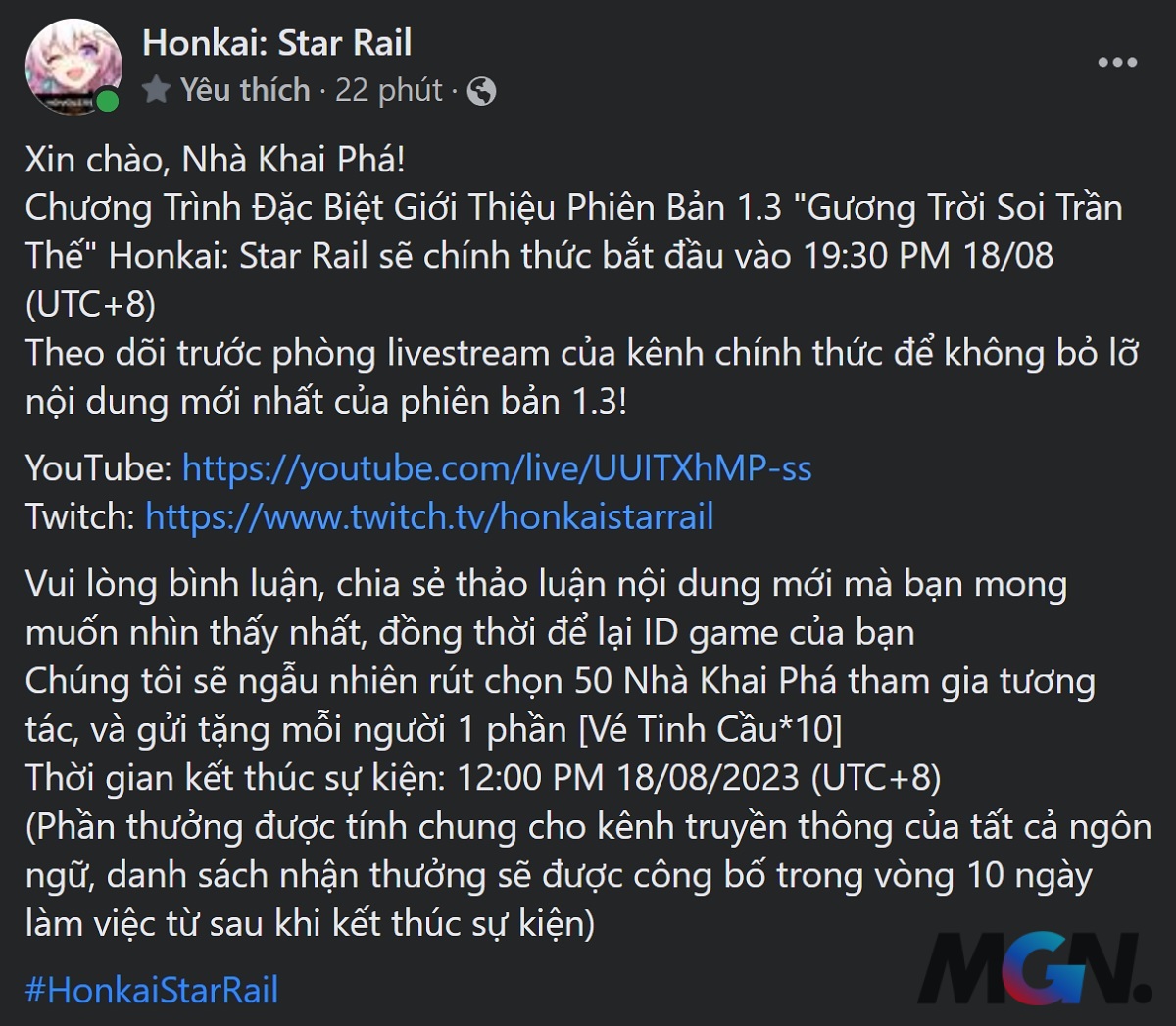 As announced by Honkai Star Rail, you only need to share the Livestream announcement post in public mode, and comment on your in-game UID number and share the information you most expect to have a chance to receive 10 Star Ticket. More details you can see here.
In addition, one of the things that gamers are most interested in when it comes to Livestream of HoYoverse games is the code. Each Livestream introduces the version, the game titles will release three codes for gamers.
With just that much information, we can already see that there is a lot to look forward to in the upcoming Honkai Star Rail Livestream. Please leave a comment to let everyone know what content you are most looking forward to in Honkai Star Rail 1.3.
>> MORE: After nearly 3 months, the first Honkai Star Rail player has reached Level 70
Don't forget to follow MGN.vn to update the latest news about Honkai Star Rail now!