The League of Legends community was not surprised when the LPL sponsor of the year was the world-famous 'three wolves' brand Durex. From here, a scenario has been thought of by fans.
Over the years, it is no longer a strange thing for big brands to invest and sponsor Esports teams, especially big sponsorships for League of Legends teams. Normally, sponsor brands are mainly sports and technology-related brands such as Nike, Logitech G, SecretLab, Monster Energy, etc. But this year, LPL witnessed the presence of a sponsor. major support in the field of "adults", that is the brand "three wolves" Durex.
In the recent announcement about the LPL sponsor, there were lines that made the League of Legends community excited and strongly interacted:
"To protect all the love, from now on Durex officially cooperates with many League of Legends events, invite you to participate!
Hope the LPL tournament, MSI, World Championship and Durex will work together to protect the audience!", the official fanpage of LPL introduced the new sponsor.
Right after that, the LoL gaming community couldn't help but stir because this was the first time an "adult" brand, specifically "three wolves" sponsored a major Chinese tournament like the LPL. Before this information, many people immediately think of a scenario that LPL players besides competing will also participate in advertising for this brand in the near future.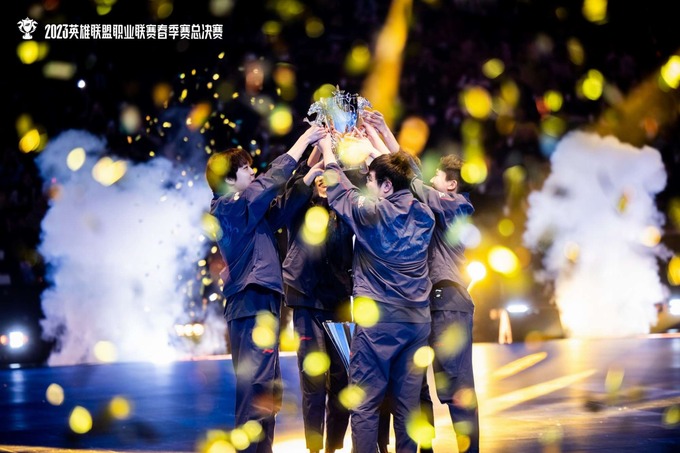 It is known that half a year ago, PSG.LGD – a Dota 2 team in China also sponsored by Jissbon is also a "three wolves". But in addition to promoting the name through the logo on the shirt, the players of PSG.LGD also released a music MV with promotional posters.