After WBG's defeat in the LPL Spring of 2023, their boss said that the coaching staff needed to be changed, the first person "to leave" was head coach Easyhoon.
Immediately after WBG's defeat in the LPL Spring 2023, the WBG CEO defended his player against a wave of criticism from angry fans. According to him, the team that needs to be adjusted and changed must be the Training Board. He has faith in his players, but doubts the coaching style is problematic and there will certainly be changes in the coaching staff in the future.
And indeed, said and done, the "first shot" in the change of coaching staff proposed by the WBG CEO was the dismissal of head coach Easyhoon.
Easyhoon is a former World Champion and has only been a WBG coach for a year now. With WBG's all-star lineup, Easyhoon doesn't seem to have a way to effectively use these stars. WBG was the team that finished 4th after the group stage ended but was immediately eliminated in the first match in the playoffs. Notably, it was a weak 0-3 defeat against Bilibili Gaming.
WBG needs a stronger and more experienced coach to be able to handle this star lineup with this personality. Previously, many fans believed that the former SKT T1 player also had a controversy with Crisp during the pick and ban stage in the match against Team WE.
Besides, one of the big reasons contributing to the departure story of Coach Easyhoon is related to the very "large" and "aggressive" fan community of this top laner. After the loss, the coach is often put up to "stand the pole" because they think that the coach is weak, so they cannot have suitable solutions for their players.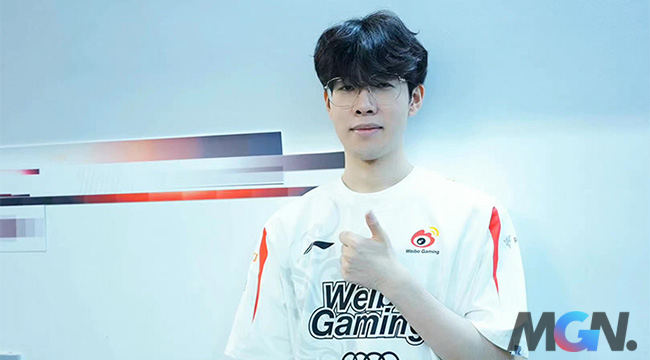 It is clear that in the near future, no matter who the WBG appoints as a coach, this character will also suffer a lot of pressure similar to Easyhoon. It's not easy to lead an all-star lineup and now add such a large and influential fan base.