RNG won the victory against the exhausted EDG in the 2023 LPL Summer. RNG fans had the opportunity to interact and cursed EDG for not being able to "swipe" right on the stage.
The EDG collective is falling into the most difficult days in this team's history when they seem to be getting further and further away from the top 10 despite having spent a lot of money to bring Uzi back. To a team that almost broke up right before the 2023 LPL Summer, RNG also defeated EDG very gently 2-0.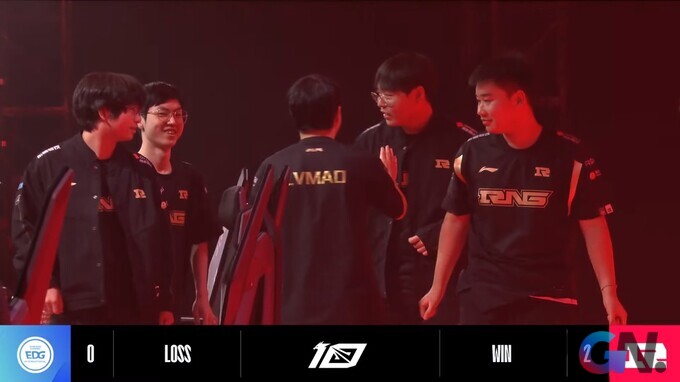 During the fan meeting with the winning team after the match between RNG – EDG yesterday, a male fan of RNG directly attacked EDG and their fans right on the stage: "The fans below are loud, the players above are loud. the field is trembling again, fighting with such a team, we have to tell them to lose 0-2, fight to show what is AD GAP!"
The male fan of RNG expressed that at first, he did not want to swear so much, but before that, EDG fans deliberately interrupted the cheers of RNG fans, even loudly talking about RNG's contract, even cursed at Tangyuan while the match was still going on. I know that RNG has a lot of "scams" related to players and contracts, but EDG fans don't remember how their team treated Scout?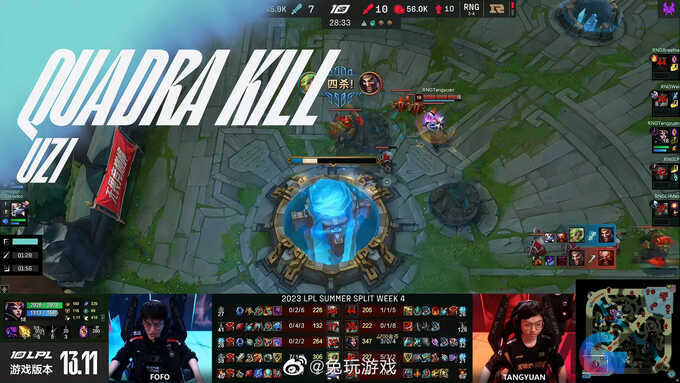 This loss once again confirms that EDG has problems in many positions and Uzi is the only wise decision of this team in this transfer season. EDG is really in crisis and needs to find a way out as soon as possible if it doesn't want to follow in the footsteps of legendary names that fell into recession like FPX or iG.
After the incident of RNG fans going wild yesterday, there are now rumors that the organizers are considering canceling the fan exchange activity with the winning team right on the stage, but this is just a proposal, not yet. official conclusions.