Not only being a "pillar", contributing greatly to GAM in winning VCS, Levi was also revealed by MC Mai Dora and received the attention of a large audience.
Recently, VCS 2023 Dawning ended with a convincing victory of GAM. Along with this victory, GAM is expected by many people to continue to nurture the desire to soon help Vietnam rank up on the world map. Besides the victory of the yellow shirt warriors, many people hope that GAM will do a miracle, helping Vietnam to be promoted in the world arena.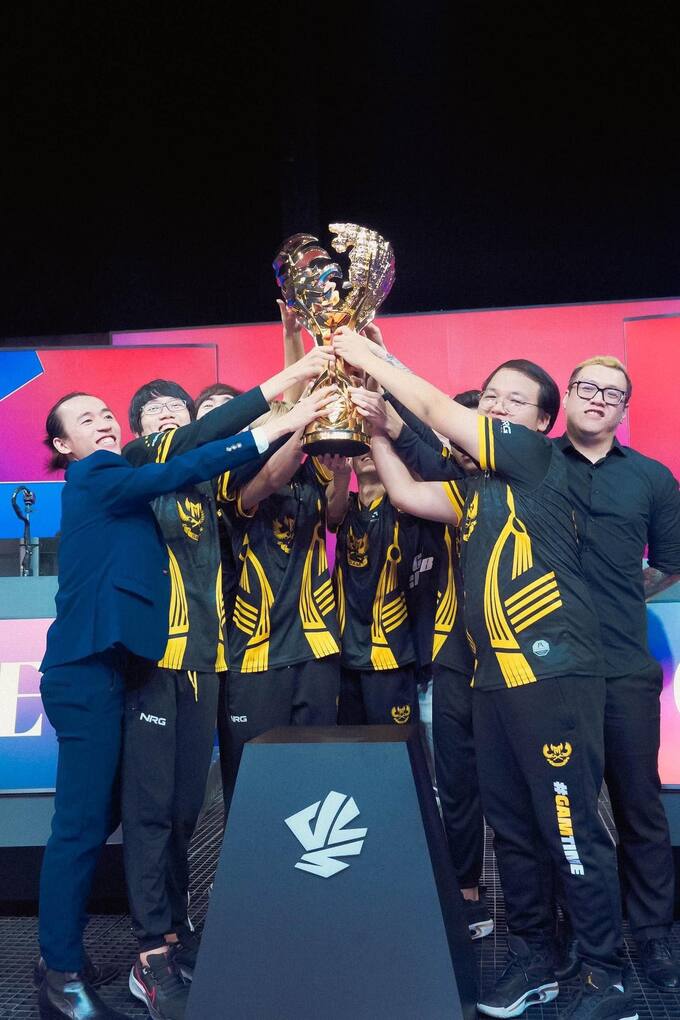 See also: Levi confirms that MSI 2023 is the most accurate measure of GAM's strength
In addition, the side information also received special attention from a large number of netizens. In it, the article of MC Mai Dora has received attention. The reason is that, not only revealing herself in the early days of "wet feet" in the profession, but also BLV Van Tung's girlfriend also revealed a story in the past with Levi – the god of GAM.
Posting on her personal page, MC Mai Dora revealed: "On the final day of VCS 2023 Breaking Dawn, I suddenly flashed back to the Spring Finals 2020 – the day I was young, I stood on the big stage for the first time. Interview with GAM.
That's why I suddenly asked Levi: do you have anything to say to Levi 2015? Although I have prepared other questions in mind. Levi said: Thank you Levi that day for not giving up. I also did not give up and I hope GAM will do the same. MSI this time, and the next time, let's still make Vietnam proud! Rise as one!"
As soon as it was published, this article by MC Mai Dora has received special attention from many netizens. Not only the story with GAM, but before that, the female MC also "caused a storm" at VCS when her boyfriend, BLV Van Tung, proposed after a period of companionship and sticking together.