Appearing at DTDV Spring 2022 with a very strange appearance, MC Kim Ngan quickly became a topic for people to discuss and question aesthetics.
MC Kim Ngan had a sudden absence that made the Lien Quan community wonder. Then, she suddenly reappeared at the stadium to interview players after the matches in the Spring 2023 DTDV with a very different appearance. The beauty of the female MC quickly attracted attention.
The new image, after being updated, was quickly interested by everyone, asking about the strange eyes compared to the last time it aired. Not evasive, MC Kim Ngan quickly admitted to having cutlery intervention to cut eyelids and improve the aesthetics of the "window of the soul".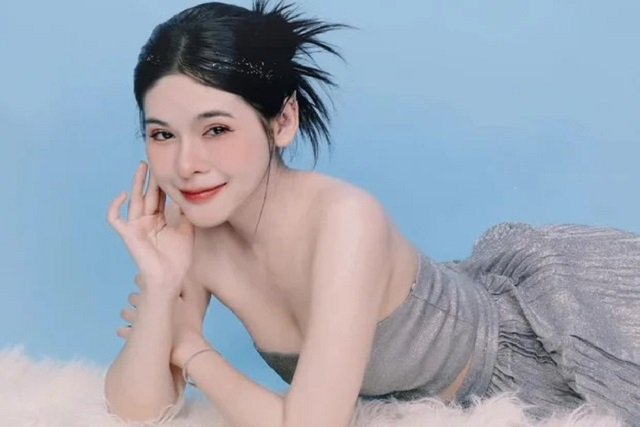 The female MC revealed the reason: "I own eyes with eyelids, big and round, innocent and not afraid of being small when on screen. However, from the winter phone call, I smile and wink more, glance away. More often than not, close my eyes when smiling more. Caused by being severely nearsighted and wearing contact lenses for a long time, my eyes are weak, muscle contractions, eyelids completely disappear. Besides aesthetics, I I also had to try to open as wide as possible, so I decided to cut my eyelids."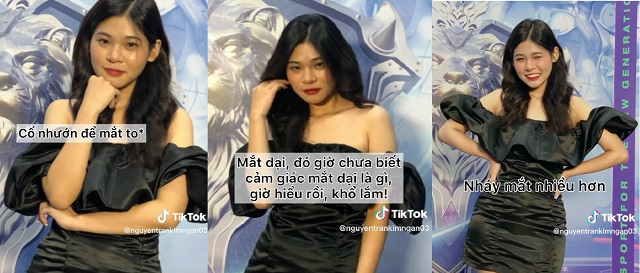 The pretty MC also revealed that she has been doing eyes for 4 months and currently MC Kim Ngan is very satisfied with her current image. She hopes that this new image of herself will receive everyone's support.
Photo: FBNV