In addition to the information related to Saigon Phantom's loss to V Gaming, MC Phuong Thao – a "hard fan" of Sai Thanh Ghost has posted an interesting article.
Recently, the 2023 Spring Split is coming to an end after intense matches. In which, the best candidate is Saigon Phantom. Not only in top form, which is expected to fully preserve the Shield of Fame, Ghost of Saigon is also expected to set a record when unbeaten since the beginning of the season. Worth mentioning, after 18 consecutive wins, people fell back when Saigon Phantom suffered a bitter defeat against the predestined rival V Gaming.
See more: Saigon Phamtom will make an unprecedented "double record"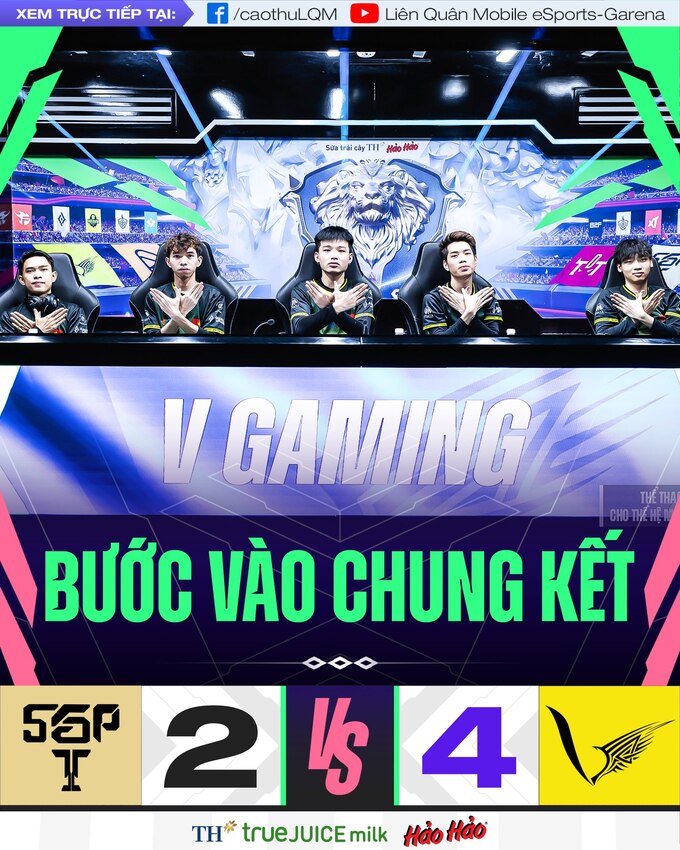 Immediately, this battle of Saigon Phantom and V Gaming received special attention from the audience. Not only is it rare to taste defeat, but this match also makes Saigon Phantom rethink its tactics after staying at the top of fame forever. Not only Saigon Phantom, but MC Phuong Thao – a fan of Saigon Phantom also received attention when posting articles on his personal page.
Accordingly, on her personal page, MC Phuong Thao said the loss was a wake-up call to help this Lien Quan Mobile team come back stronger: "And the first defeat of the season also came… No one thought it was. coming back to an important playoff like this. It must be strange for the Toms, because they keep winning for so long that they forget the feeling of silence in the cave. But sometimes losing a match is also good, a wake-up drug to They come back stronger."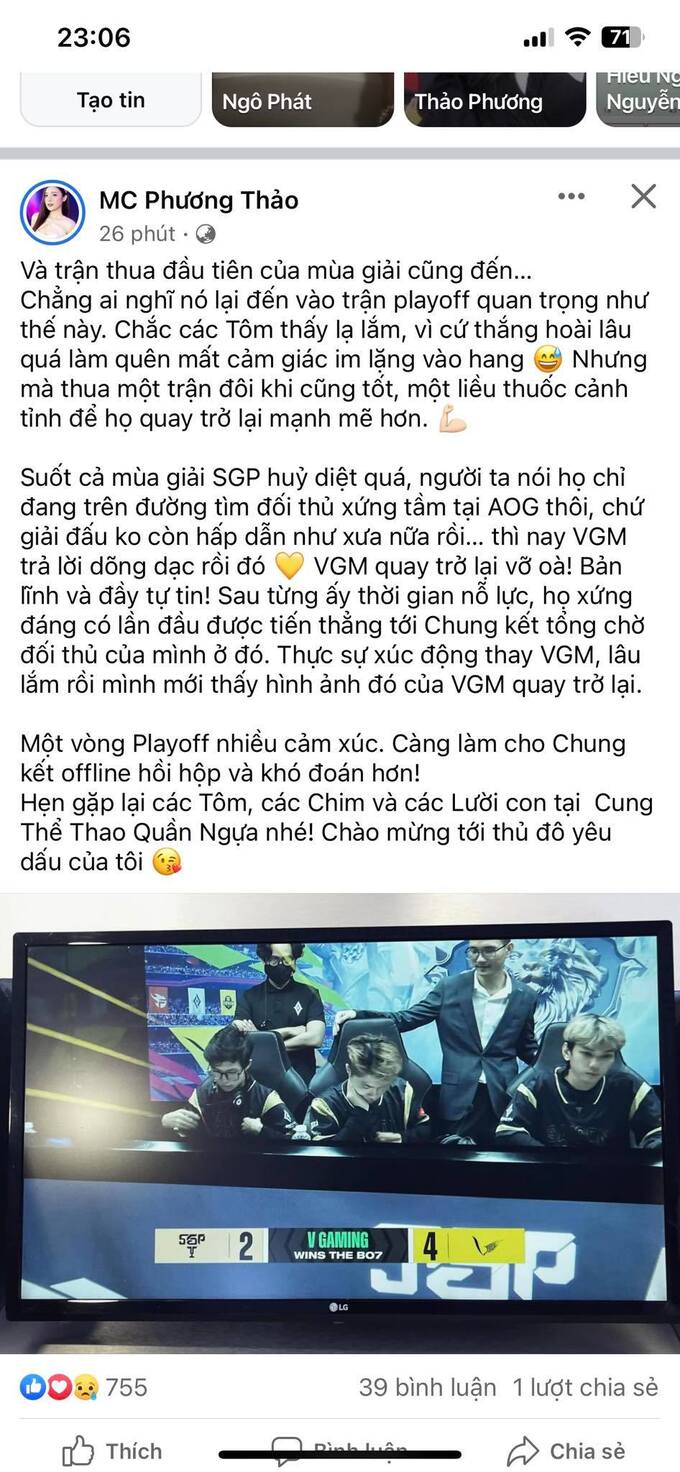 In addition, MC Phuong Thao also confirmed the return of V Gaming's bravery and confidence. The female MC confided: "The whole SGP season was so destructive, people said they were just on their way to find a worthy opponent at AOG, but the tournament is no longer as attractive as it used to be… now VGM answered loudly. VGM is back with a bang! Brave and full of confidence After all this hard work, they deserved to go straight to the Grand Finals for the first time waiting for their opponent there. acting instead of VGM, it's been a long time since I've seen that image of VGM come back."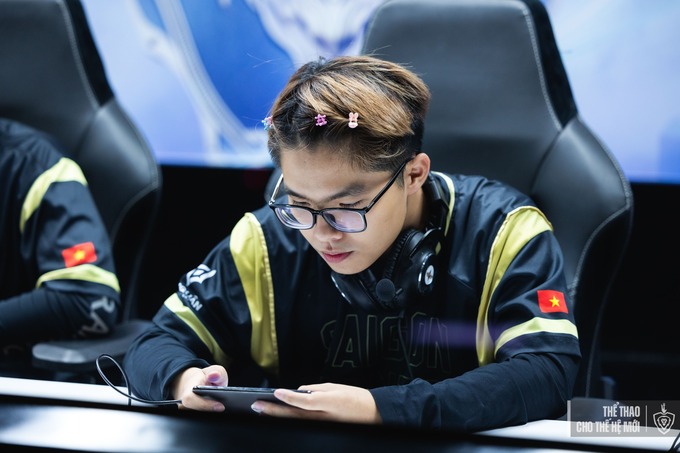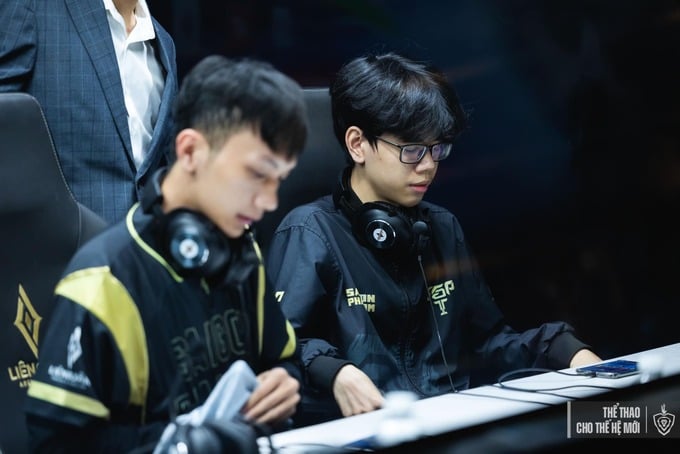 Currently, MC Phuong Thao's article has received special attention from many netizens. In which, although "stumbling" 1 match, it is undeniable that Saigon Phantom's rise is increasing day by day. Although this loss is regrettable, it can be said that it is time for Saigon Phantom to reflect before entering the important final.