Players can optimize FPS for the best experience in version 1.20 of Minecraft using some of the following methods.
FPS really important to a game and Minecraft is no exception. However, if what Mojang is doing is not enough to convince you, you can still optimize FPS yourself with a few simple steps. Let's consult with MGN.vn!
>> MORE: Xbox 'Boss' reveals the reason why Minecraft can't be released on PS5 yet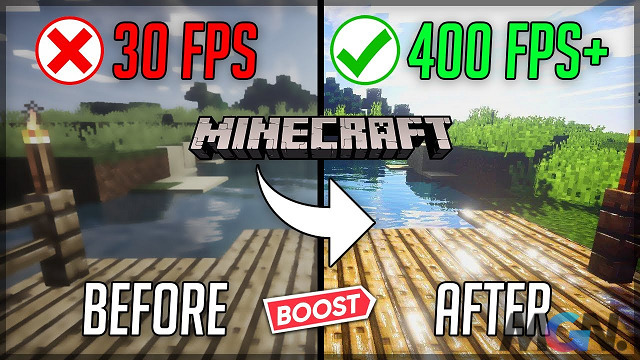 Some ways to optimize FPS in Mincraft version 1.20 – Trails & Tales
#3. Use available Mods
Mods of Minecraft are extremely diverse, which can meet all the requirements of players. In addition to providing new resources, many of the Mods also support the game's FPS. Some typical Mods are:
Sodium: Substitute a faster and more efficient rendering engine for the original.
Lithium: A modification that boosts server performance by minimizing CPU and memory usage.
Starlight: Reduce light slowness and increase bulk load.
Dynamic FPS: Automatically reduce your frame rate when the game is minimized or when you are not playing.
Ferrite Core: Optimize data structures and compress data to use less memory.
#2. Increase RAM allocation
RAM is very important for launching games. In particular, Minecraft with Java version – A programming language based on RAM is even more important.
Allocating more RAM to Minecraft can make the game smoother. By default, the game is allocated 2 GB of Ram. So increasing the amount of RAM will help increase FPS. You can raise FPS in Minecraft 1.20 by modifying the JVM arguments in the game launcher to adjust the allocated RAM.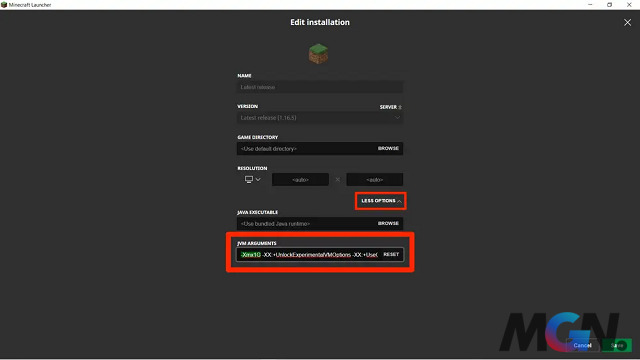 Note: Make sure not to allocate more than half of your total RAM to the game as improper allocation will give other running programs less priority and you may experience frequent crashes.
#first. Use Optifine: Minecraft Mod to improve graphics performance
Optifine is the most popular graphics performance mod for Minecraft 1.20. It has proven to increase FPS and has been around for a while as a mod. This mod adds a hidden video setting that the player can adjust and also shows the basic parts of the game. Here is a list of features that this mod has:
Dynamic light
Customizable sky and fog
HD textures and fonts
Shader Support
Anti-aliasing and anisotropic filtering
Smooth FPS and chunk loading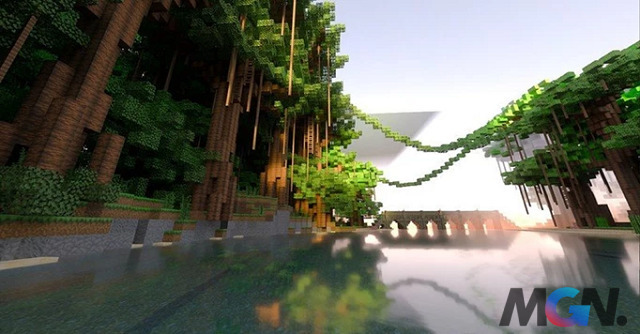 In order not to miss the news about the game village and domestic / international Esports in general, don't forget to follow MGN.vn regularly!