If the available content of Minecraft is not enough to satisfy you, do not hesitate to install the mods! Here are the top 3 best horror suggestions today.
Zombies (Zombies) is a familiar hostile mob in Minecraft's survival mode. However, if these available creatures are still not scary enough, try installing some more horror mobs for a great experience!
The mods below allow gamers to access new Zombie variants that are more interactive than the original, in addition to adding more immersive environments and biomes.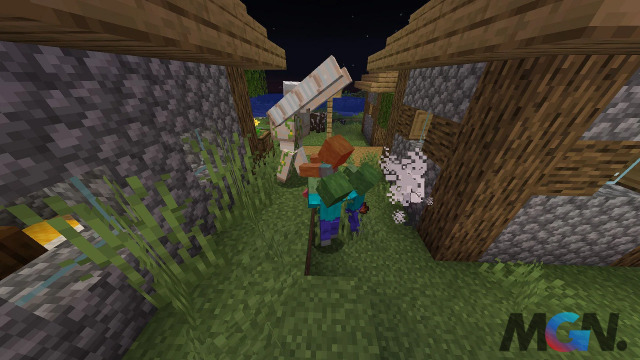 >> MORE: Minecraft: The best seeds in version 1.20 just released
NoCube's Zombie Mobs
NoCube's Zombie Mobs is a new mod that introduces Zombified versions of various animals, including Chickens, Cats, Foxes, Wolves, Pigs, Sheep, Cows,… These creatures can spawn naturally during the night. or if they die during that time, they have a 50% chance to respawn as a zombie version.
The Zombies in the Mod have some unique properties. For example, Zombie Fox can take food from the player's hand, Zombie Pig can explode when burned, Zombie Cow can cause nausea and throw the player into the air. However, they still return to normal when the player uses Splash Potion of Weakness, give them a Golden Apple and wait for 100s.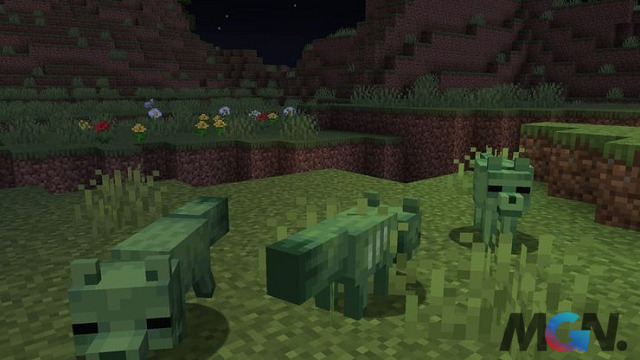 Horror Elements
Horror Elements is a mod that completely changes the nuance of Minecraft. It became more horror, the atmosphere of death and gore enveloped the world. In its place, corpses (villages, players and mobs) can splatter… The mod combines items commonly used in some rituals and includes some structures that have explorables such as the Haunted Church, the Carnivorous Tree, and the Destroyed Laboratory.
In addition, Horror Elements introduces a new biome called the Forest of Horror, along with locations with loot chests.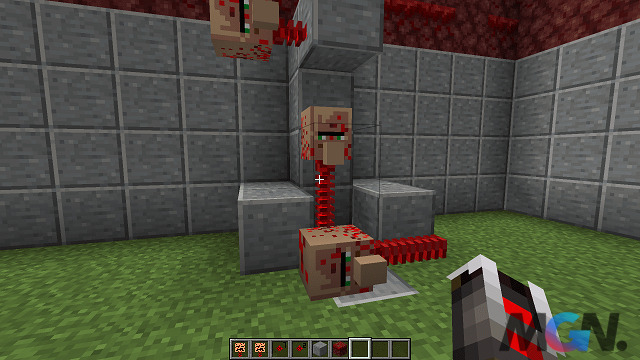 Enhanced Celestials
Enhanced Celestials is a mod that increases the dramatic factor and raises the challenge when night falls in Minecraft. It includes a rare Blood Moon Event, which has only a 5% chance of occurring each night. During this event, the Moon turns red and the number of hostile mobs spawning increases dramatically, and the player cannot sleep.
In addition to the Blood Moon, there is also a Blue Tooth and a Harvest Moon that can increase luck and crop yields, helping players survive.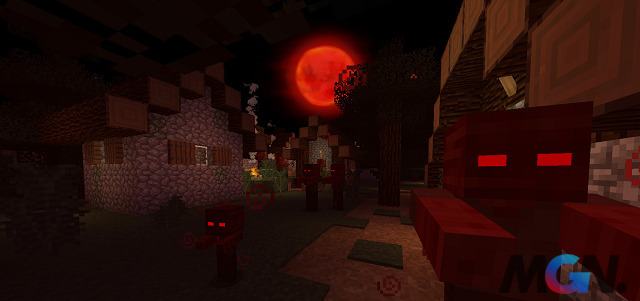 Don't forget to follow MGN.vn regularly to update the most interesting and new content about Minecraft!