There are many interesting mods that players can install to expand Minecraft, even out in space is not the limit.
For Minecraft gamers looking for a new interstellar home, here are the ideal Mods to fulfill this dream:
>> MORE: Minecraft: Top 3 'genuine' Magic Modpacks in 2023, has a mod inspired by Elden Ring
Ad Astra
The journey to space is not easy, but Minecraft players are passionate about exploration and have a strong will when using mods. Ad Astra will be able to soar beyond the limits of the Earth.
They are given a multitude of tools at their disposal, including the ability to build rockets, space suits and specially designed shelters for other planets, all of which will integrated in this amazing mod.
With Ad Astra, you can go on thrilling expeditions to two separate solar systems and discover five new celestial bodies, from Earth's moon to the icy planet known as Glacio. Armed with a comprehensive guidebook, Ad Astra players will be captivated by these cosmic realms.
Galacticraft
In parallel with Ad Astra, Galacticraft is one of the most famous and loved space mods in the Minecraft community. Over a long period of development, the creators have developed many add-ons to enhance the overall experience.
Players can build personalized spaceships and organize teams to go on adventures together. They have the opportunity to travel across the galaxy, venturing into uncharted worlds. Even Galacticraft offers fascinating dungeons to explore, loot and conquer through thrilling battles.
Thanks to its developer-friendly API, Galacticraft allows Minecraft modders to unleash their creativity by crafting new planets, spaceships, creatures, and even entire galaxies and solar systems heaven, offering endless opportunities for exploration and discovery.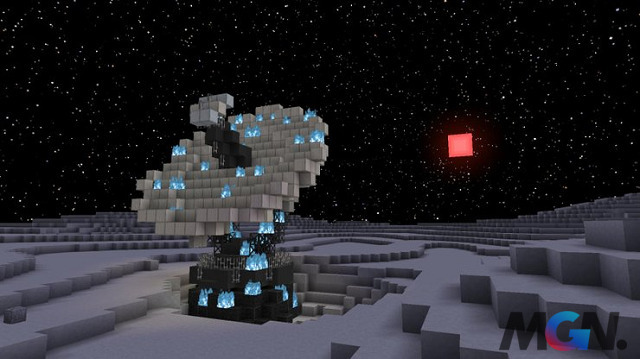 Beyond Earth
Beyond Earth adds over 100 new blocks and a variety of materials, providing Minecraft players with all the tools they need to embark on thrilling cosmic adventures. They are capable of building rockets at various levels, venturing through five distinct planets and moons located in two separate solar systems. Alternatively, they can set up shelters complete with custom oxygen atmospheres and gravity systems.
Furthermore, players have the opportunity to build their own space stations and stylish suits equipped with propulsion technology, allowing them to traverse the vast void of space. More specifically, players can also assemble an autonomous vehicle and go through the surface in a subtle and convenient way.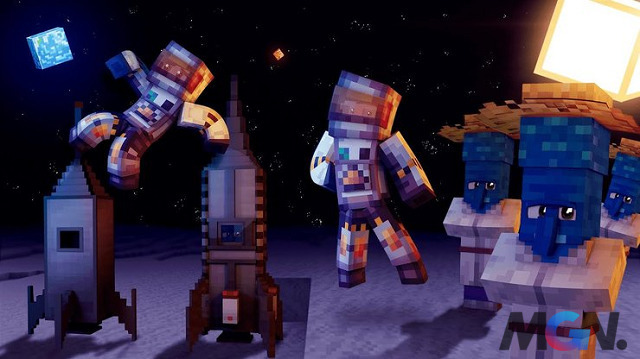 Don't forget to follow MGN.vn regularly to update the most interesting and new content about Minecraft!