This article will suggest players 3 interesting things to do with friends in the Trails & Tales update of Minecraft 1.20.
Although it is more than 10 years old, Minecraft has not cooled down with the number of players constantly increasing every day. Mojang has been working very hard to add new resources to the game, improving the quality of the experience for each player.
Currently, the latest version is 1.20 – Trails & Tales, which offers a lot of new blocks, items, mobs, biomes and systems for this sandbox title. Whether you're playing alone or with friends, this update is packed with fun things to do and explore.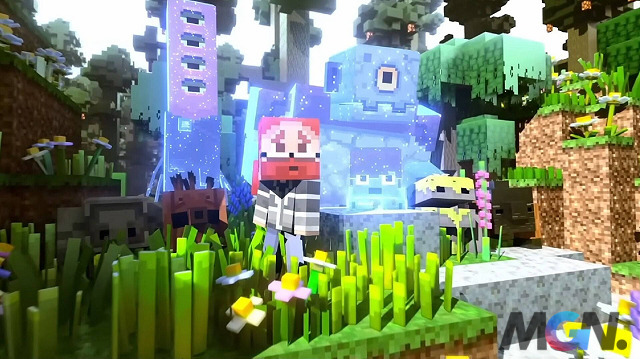 >> MORE: Minecraft: The most 'textbook' standard world downgrade guide
Explore the cherry blossom biome
Cherry Blossom is a new biome with beautiful pink trees and flowers. It is a peaceful place where players can relax and enjoy the scenery. This biome also has unique features, such as cherry leaves falling gently from trees and cherry logs that can be crafted into planks and wood.
Exploring the cherry blossom biome with friends is a great way to experience the beauty of nature in Minecraft. The cherry blossom biome is full of life and color, and it also provides a contrast to other harsh or dull biomes. In particular, the cherry blossom biome also provides resources and benefits to the player, such as wood and flowers.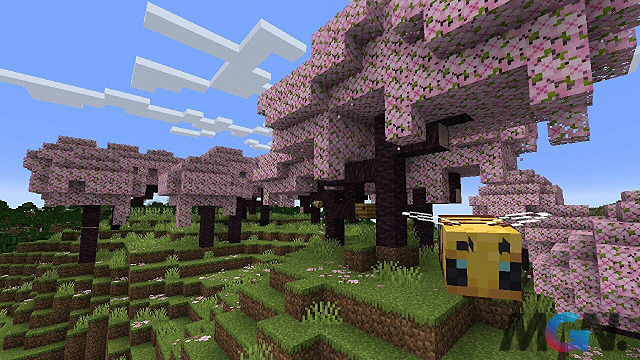 Search for antiquities using the archeology feature
Archeology is a new system that allows players to uncover hidden treasures and secrets from the past. Players can find excavation sites in different biomes.
The main tool is the Brush Brush, which the player must use carefully to dig up dirt and gravel, finding various artifacts, such as pottery shards. These can then be collected and used for crafting or trading.
Archeology is a fun and rewarding activity that can be done with friends, as resources when collected are shareable. This activity can also inspire players to create their own stories and history for their world.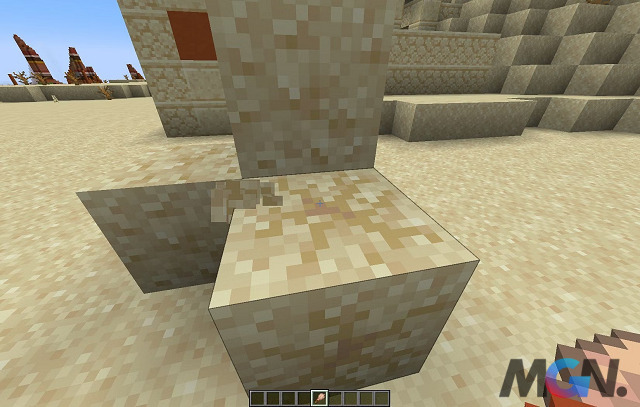 Riding a camel across the desert
Camel is a new passive mob added to Minecraft 1.20 that usually spawns in desert biomes. They can be tamed and ridden by the player. They are faster than horses in the sand and have a fast dash speed.
Camel riding with friends is a great way to explore Minecraft's vast and arid desert landscape as well as to transport items and loot. Villages, temples, wells and other structures are found in the desert. Camel riding with friends can make your desert adventure more fun and exciting.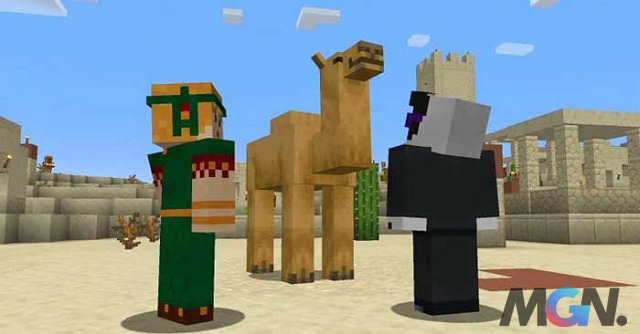 Don't forget to follow MGN.vn regularly to update the most interesting and new content about Minecraft!