Recently, Pokemon GO developer Niantic and Capcom had a collaboration to create a new AR mobile game under the popular Monster Hunter franchise.
Recently, Niantic and Capcom announced a partnership to create a new AR game for mobile devices called Monster Hunter Noew. With the desire to bring players the experience of hunting monsters in the real world, Capcom and Niantic have teamed up and brought a more attractive version of the famous game Pokemon GO.
Currently, Monster Hunter Now opened registration for the experience on April 18 and the Closed Beta version will be officially launched on April 25. According to the development roadmap, the game is expected to be released in September 2023 on both iOS and Android operating systems, distributed by Niantic and also licensed by Capcom.
The game is a combination of 'communication and action', and will also be an action game that anyone can participate in, said a representative for Niantic and Capcom. Reportedly, Capcom and Niantic had a talk at a recent webinar about the difficulties of trying to simplify the battles that are characteristic of Monster Hunter to bring it to mobile devices. motion. Although it is a big challenge, for developers, they think it is also very interesting.
Besides such exciting challenges, there are also trade-offs that must be made. The classic features are lost, but it will be replaced by new and more innovative features that still retain the essence of the battles inside the game. The developer said that the principle in building matches in Monster Hunter Now must satisfy two conditions: simplicity and authenticity.
Entering the game, when gamers have to confront familiar monsters in Monster Hunter such as Rathalos or Great Jagras in their habitat, the duration of battles will be limited to a maximum of 75 second. In addition, gamers can also participate in multiplayer battles with up to four players.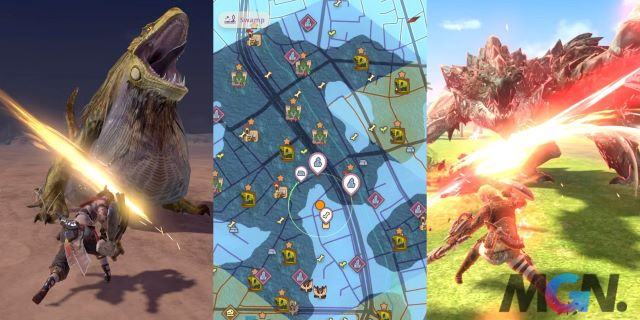 There is a new feature added to Monster Hunter Now that many gamers think is quite interesting, which is the ability to hit monsters with Paintball, and also allow them to bring some monsters with them.
In fact, Monster Hunter Now gamers will be accompanied by a companion named Palico, and it can throw Paintball to the player automatically. Players can also enjoy the game in portrait or landscape mode depending on their preference, Niantic explained that this is their choice because many gamers will enjoy playing the game in portrait mode while others will not. prefer to use in landscape mode.
>> MORE: Minecraft Legends: Revealing simple tips to farm resources faster
Monster Hunter Now also allows players to gather materials and resources to craft various types of equipment, although the two companies did not elaborate on this feature. However, when it comes to the Monster Hunter franchise, gamers can understand that they will be able to craft a lot of things related to equipment to strengthen themselves as long as they have enough materials. Character customization is also an important feature, but Niantic and Capcom don't mention it either. However, it is worth noting that both promise that there are a lot of unique features for this game and it will be revealed during closed testing as well as in the future.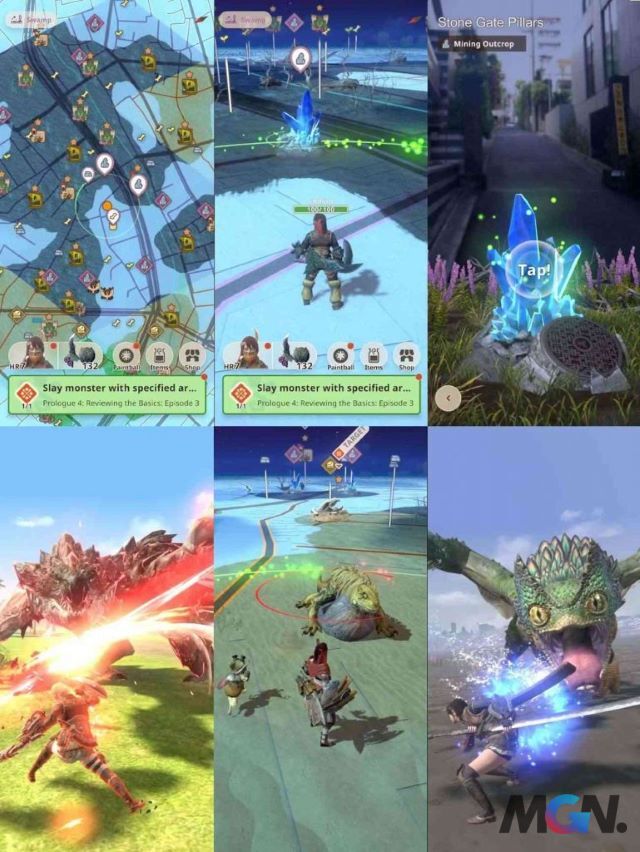 Of course, two important elements of any mobile game are its post-launch support and monetization. While Niantic and Capcom are not yet ready to confirm every monster players may encounter in the closed beta, they did say that gamers can expect information on new weapons and monsters. will be added as support after launch.
For the closed beta, it should also be noted that only Monster Hunter's Great Sword, Sword and Shield, and Light Bowgun are available. In terms of monetization, Monster Hunter Now is described as a "free-to-play, free-to-play game" that offers a balanced experience for all players, so they need to be aware that spending money for the purpose of enhancing the experience only.
Don't forget to follow MGN.vn to keep up to date with the latest game news!