In recent days, Nhat Dai Tong Su has been constantly mentioned by media channels and game channels. It is known that this game is from NPH SohaGame and was released today 11/5, and with the heat of the game Kim Dung, which was named the best in history, it is not too difficult to "sit" right on the Top. 1 App Store.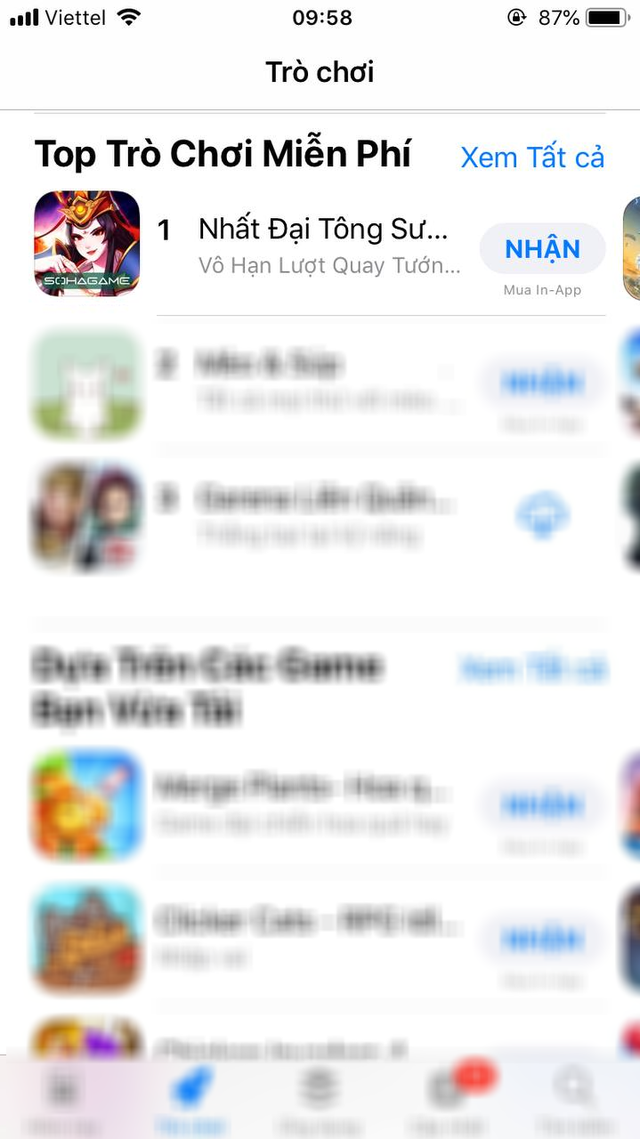 Link to download Nhat Dai Tong: https://nhatdaitongsu.onelink.me/kr1V/gamekimdungso1
But it is worth mentioning here that although the Open beta has not been opened yet, Nhat Dai Tong Su has reached the Top 1 App Store since last night, which is May 10. This once again confirms the position of Nhat Dai Tong Su in the Vietnamese market in particular and the love of the majority of gamers for the "top" of the game Kim Dung Swordsman in general.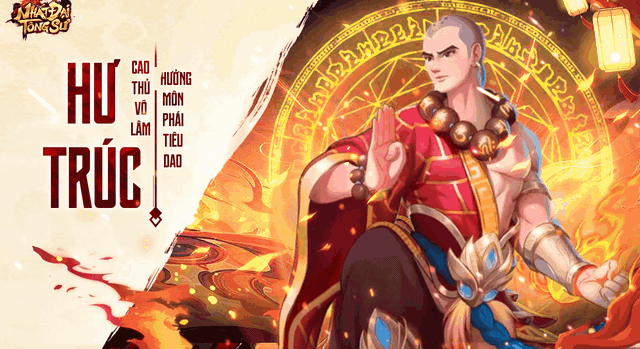 And so, not only bearing the "name" of being the best Kim Dung game in history, Nhat Dai Tong Master carries within himself a bold swordplay, bringing the most intense and dramatic battles. Gathering all the factors that make up a masterpiece that cannot be missed at the moment, for the following reasons:
This is the "baby" of the Vietnamese game development team that has produced many super products – Hiker Games. Therefore, right from the time of its appearance, Nhat Dai Tong Su has easily won the love of the majority of Vietnamese gamers by developing a game that hits "deeply" into their tastes, thereby improving and developing it. into the game Sword Hiep is named for the Vietnamese people. Surely you will be impressed with it from the first "touch".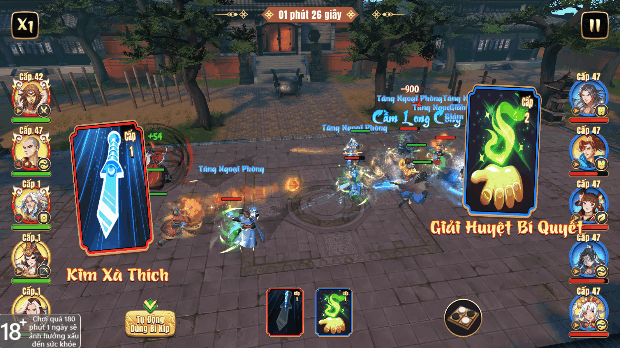 That's why, even in the community of Nhat Dai Tong Master, you can see the surprise of gamers, along with the eagerness to experience this super product.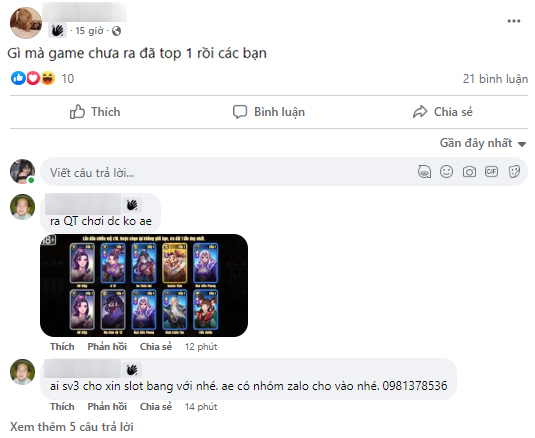 Hiker Games team has effectively optimized to help Nhat Dai Tong Su operate smoothly and smoothly to meet many systems, creating easier access for many groups of gamers. The beauty of martial arts moves will not only show off magnificently on high-end flagship devices, but also work with 100% power on low-end devices, everyone can be immersed in the world. martial arts world with epic battles.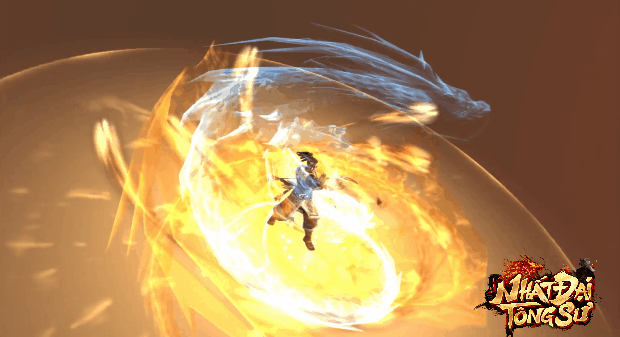 Not to mention the "top notch" strategy in Nhat Dai Tong Su, the experience of this game alone deserves a "10 point" when it is designed with its own client version "ultra-light, super-smooth" for gamers. PC, helping gamers to fight cross-platform, play anywhere.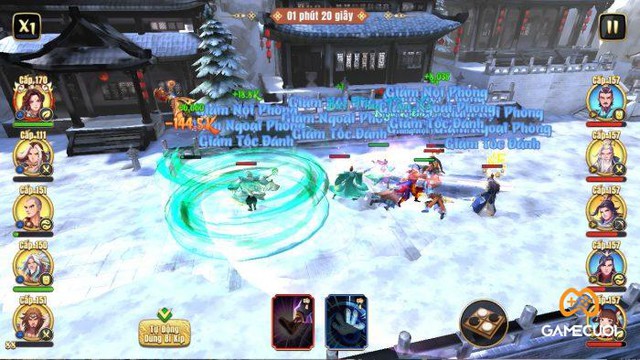 Different from the existing strategy games on the market, Nhat Dai Tong Su offers the integration between 2D and 2D graphics, gamers can customize to their liking, however, even in the graphics background. In any case, the characters in the "universe" of Kim Dung cinema are depicted in the most authentic way with meticulous drawings and harmonious, pleasing colors. Each character has a unique skill, the way the character system moves is very eye-catching and has its own unique martial arts secret, which will make your battle much more interesting than the traditional way. out simple tricks of other games.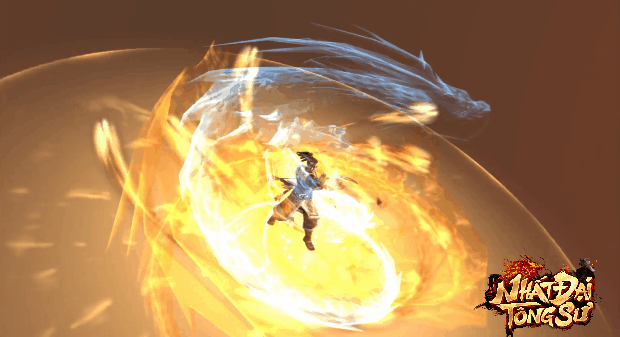 The series of Kim Dung characters with their own martial arts secrets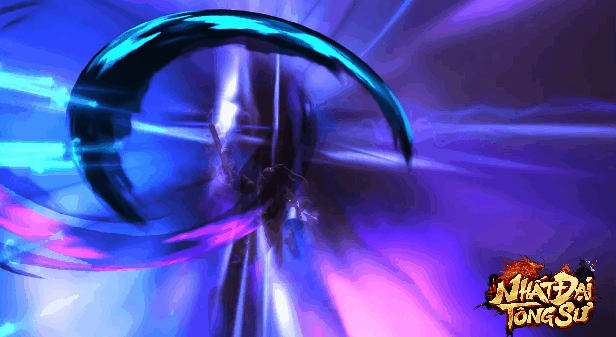 Nhat Dai Grandmaster brings many improvements in the game, carefully researched to bring a new and perfect experience. Some features cannot be ignored such as: Being targeted in the match, bringing into battle valuable martial arts secrets such as: Cuu Yin Chan Kinh, Cuu Duong Than Cong, Quy Hoa Bao Dien, Doc Co Cuu Sword, Hang Long Thirty Bat Chuong.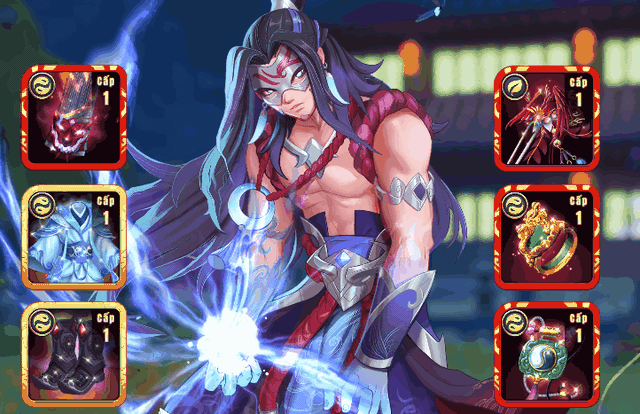 And with a diverse character system in 5 sects with different martial arts characteristics, players will surely understand their position and play style, here they will be active, mastering their own playground. me.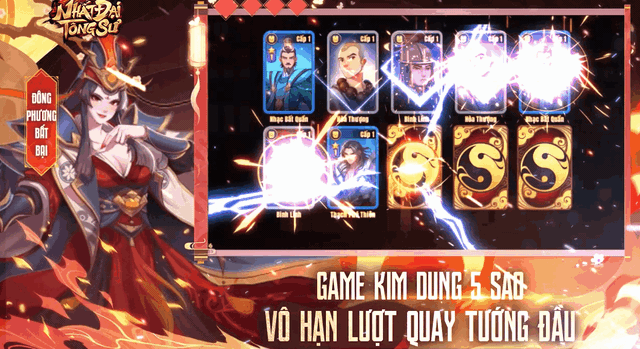 The above are the characteristics to make a Nhat Dai Tong Master "haven't played yet won" like now, what are you waiting for, download Nhat Dai Tong right away to immerse yourself in the world of Kim Dung Swordsman full of colors and attractive incentives such as unlimited first general rotation, free free gifts of many good champions such as: Murong Phuc (pre-loaded gift), Hoang Dung (login gift), Duong Qua (login gift), Mai Sieu Phong (join Telegram HERE). With this general, gamers can easily overcome the stage, complete the beginner stage, even climb the tower easily.
Fanpage: Nhat Dai Tong Su
https://gamek.vn/nhat-dai-tong-su-chua-choi-da-thang-chem-che-xung-vuong-top-1-store-ngay-tu-khi-chua-ra-mat-20220511103410718.chn