GEN has just landed in London to prepare to fight MSI 2023, Ruler and JDG have certainly arrived not too long ago but seem to have "reunited".
Ruler has been on tour in the LPL for nearly half a year, but the close relationship between this ADC and the old team GEN is still as strong as the first day. Before "exporting" to LPL to join JDG, Ruler spent 5 years devoting himself to GEN's shirt, experiencing ups and downs, glory and shame together, the feelings must be hard to fade. At MSI 2023, Ruler and GEN had the opportunity to meet again in London.
To be enthusiastic about the old team like Ruler is also a rare thing in the professional League of Legends village. Not only constantly mentioning GEN on the livestream, keeping in touch with the whole team, congratulating GEN on winning the LCK, but each member of GEN is also mentioned often in interviews. Even Ruler's trashtalk at MSI 2023 was no exception mentioning Peanut and Chovy – Ruler's two close former teammates at GEN.
Fans also found out that as soon as GEN arrived in London, Ruler was already waiting to pick up his old teammates, many people think that if you don't follow, people may not even know when Ruler left GEN because of the close interactions. no less than this teammate. Even if you work hard to follow this marksman's stream, you will know that his ingame name is still GEN Ruler like when he was playing for GEN.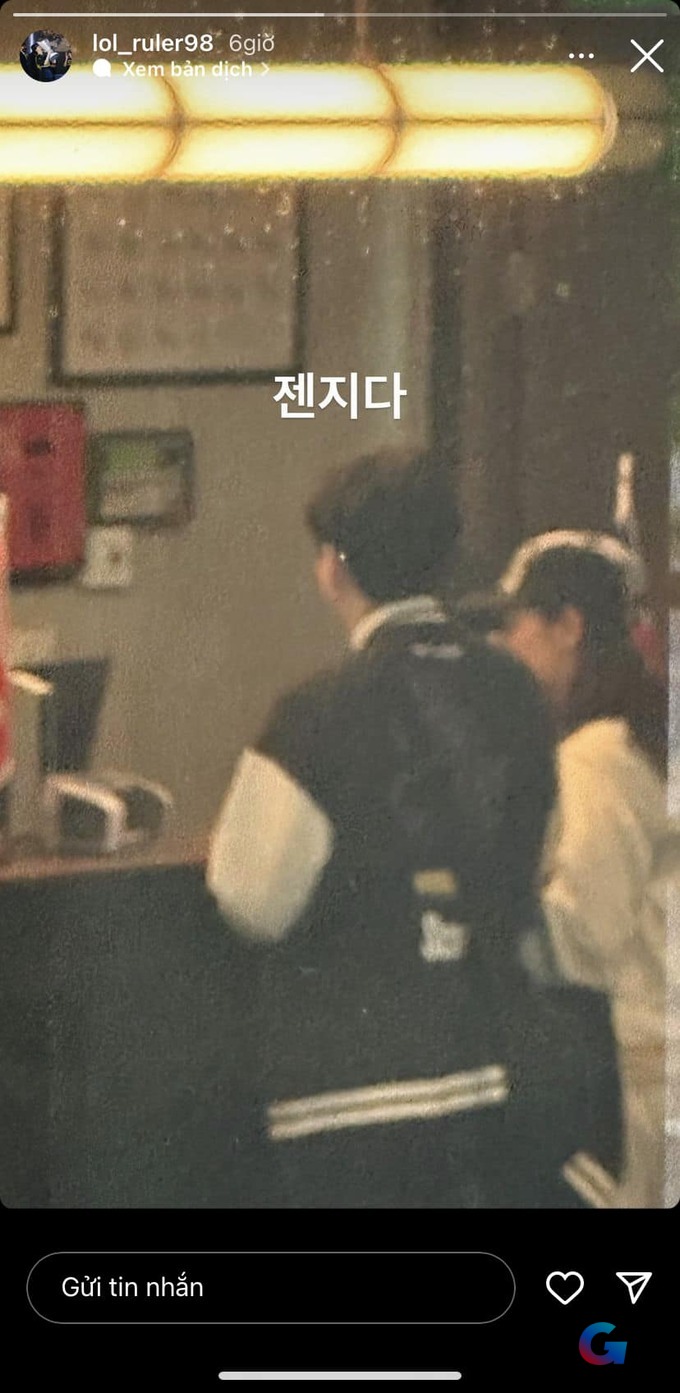 Ruler is currently playing in JDG's shirt, if nothing unexpected happens, GEN and JDG will definitely have a chance to face each other, even in the most perfect scenario they will meet in the grand finals. . Ruler will have the opportunity to show Peyz – GEN's new young AD carry to know what "the power of adept" is.