Not long ago, the wave of boycotting TikToker No O NO took place strongly on social networks because this young man did charity with an offensive style, especially the saying "Hello poor old woman in the middle of a lonely winter". . Before this reaction, No O NO apologized and changed the way of doing charity in a more gentle way.
However, only a short time after the noise happened, No O NO continued to cause controversy when returning with the series "What the poor eat, No O NO feeds it". In the clip, young people help people in difficult circumstances in Thailand.
"By chance I was walking down the street and met an aunt sitting next to a dog. What surprised me was that the dog was not sick, although the owner was poor, the dog never criticized the owner. Very cute, so Tuan decided to give 2,000 baht (nearly 1.4 million VND). Wish mother and daughter in the middle of winter are no longer lonely "- TikToker expressed.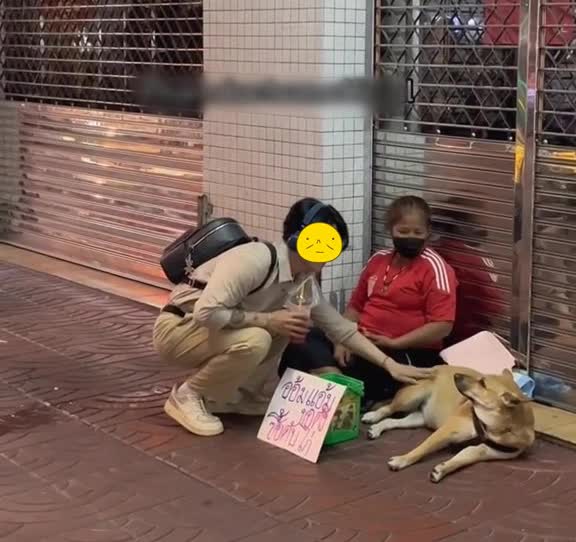 No O NO in the charity clip in Thailand
In the comments section, many people have left mixed opinions. Some people think that using the word "cho" in the series name "What the poor eat, No ONO feed it" or "give 2,000 baht" is impolite and offensive. The fact that this young man actively repeated criticized phrases such as "lonely winter" also made many people disagree.
In addition, some comments said that the content that No O NO shared in the clip was normal, but the young man's talking attitude was still gruff and uncomfortable. During the boycott, No O NO made a new charity series, with a much softer style.
Some comments from the online community below the No O NO clip:
– Do you think the change turns out to be the same? I've only been emotional for a few days, but I'm already feeling it.
– Jiangshan easy to change, nature is difficult to move.
– Is this a change?
– Changing "for" to "invited" is much more polite.
– As soon as the noise subsides a little, the nature returns to the way it was.
A few days ago, No O NO was also criticized for trying to praise Thai food and criticize Vietnamese food. In addition to comments on the quality of dishes such as "Thai barbecue is 100 times better than Vietnam", this young man also said that "Thai people eat buffet very politely, unlike Vietnamese people".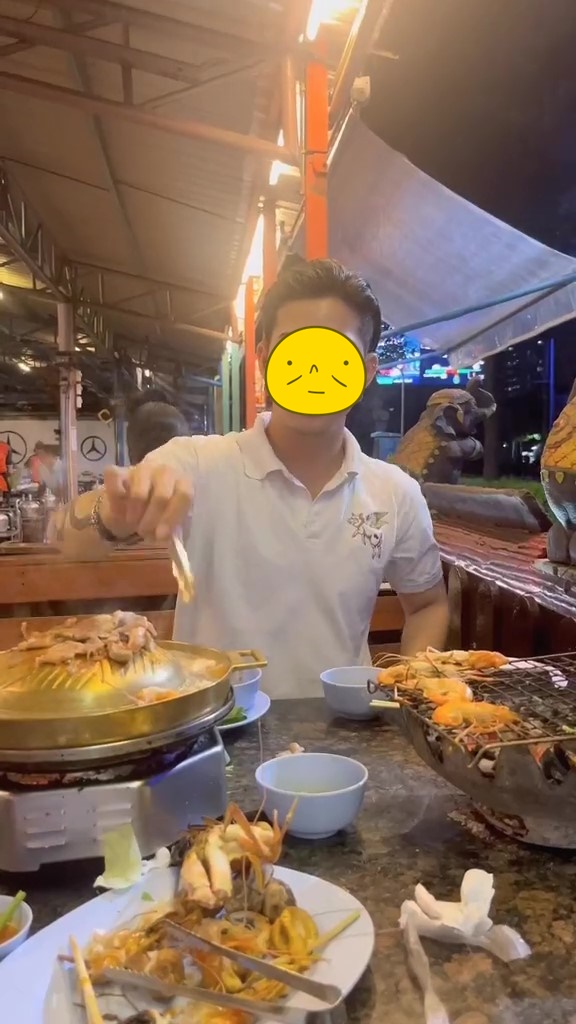 No O NO in the clip criticizing Vietnamese food
Currently, despite facing a wave of criticism, No O NO still set up a new TikTok channel and has a dizzying number of followers. This confused many people and called for the boycott to continue.
Original post: https://gamek.vn/no-o-no-chung-nao-tat-nay-tiep-tuc-lam-tu-thien-kieu-nguoi-ngheo-an-gi-thi-cho- and-do-khi-sang-thai-lan-17822122111533032.chn
Original Post: https://otakugo.net/khong-ono-co-moi-tat-tiep-tuc-lam-tu-thien-kieu-ngheo-an-gi-an-nay-khi-den-thai-lan-118074.og
Website: https://otakugo.net/