Not only owning a "blockbuster contract" with ProE and Yiwei, recently, TDT also continues to shock fans when adding PS Man to the position of coach.
After a period of speculation, on his personal page, PS Man officially confirmed his resignation from the BLV position to "join" for TDT as a coach. Known for his role as a popular player and commentator, now, PS Man continues to make fans wait when he debuts as a coach with a promising journey with "Red Devils" TDT. On the TDT side, the addition of PS Man to the coach position for this APL selection round, combined with ProE and Yiwei, TDT can be completely confident when owning in the lineup of 3 names that used to be "home" king" of DTDV.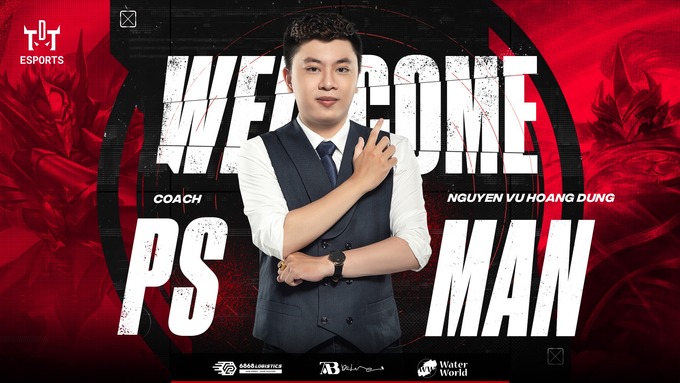 Previously, TDT made the Lien Quan community "shocked" when successfully recruiting Yiwei and ProE with "blockbuster contracts" even though these two famous players had said goodbye to their playing careers before. . Although joining TDT in the second leg of DTDV, Yiwei and ProE still succeeded in helping the "Red Devils" "close" the top 5 in the end. In particular, all are famous names, especially with "prodigy" Yiwei, many people are waiting for his performance after the former member of Saigon Phantom confirmed that he will help TDT win a ticket to participate in APL 2023. .
With the appearance of PS Man, many people couldn't help but admire when the 3 names that were once "king" DTDV all "joined" for TDT. It can be seen that, through a series of "blockbuster contracts", TDT is gradually proving its position and determination to assert its position on the map of Lien Quan Mobile Vietnam in the near future.