Besides focusing with his teammates to preserve the throne, Fish also received the attention of the audience when he tried to encroach on TikTok.
Recently, after many weeks of competition, the Spring 2023 DTDV took place and received special attention from a large number of netizens. In which, in addition to the expectation that V Gaming will break the "second-place king", fans also hope that Saigon Phantom will continue to assert its position as well as preserve the Shield of Fame through many seasons.
See also: DTDV 2023: Saigon Phantom's player revealed an unstable image after a painful loss to VGM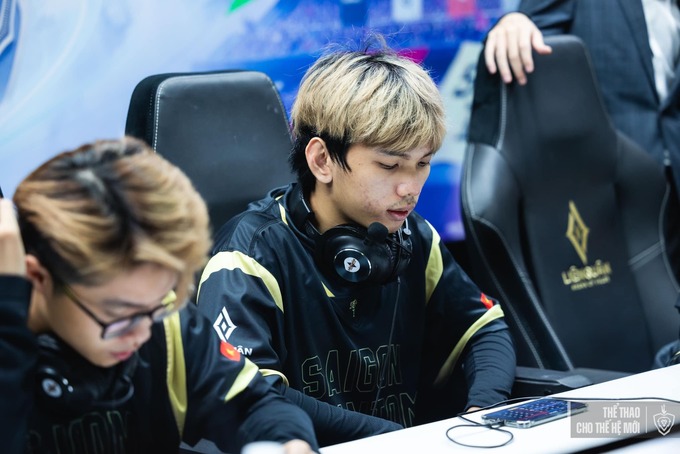 In addition to the practice and determination of Ghost of Saigon, Fish player also received equal attention when he practiced encroaching on the field of TikTok and received a certain amount of attention. Accordingly, every time he creates a livestream on this platform, Fish receives a certain amount of attention and is fondly called "emerging idol" by many people. Even the "rising" of Fish on this platform was placed by many fans next to the hit artist Son Tung M-TP.
In addition to constantly attracting attention on the TikTok platform, Fish is also expected by many to fulfill his role well at the 2023 Spring Finals, along with his teammates to successfully defend the Shield of Fame. . Along with that, not long ago, in the match against V Gaming, Saigon Phantom surprised fans when he rarely lost to the fateful opponent V Gaming. Worth mentioning, right after that, Fish received a series of mixed opinions when he revealed moments of fatigue while competing.
Currently, Fish is receiving special attention from a large audience. Along with emerging as a phenomenon on the TikTok platform, many people also hope that he and his teammates stay fit when the 2023 Spring Split is coming to an end.