In One Piece, Devil Fruit users can awaken and use this power to increase their own power. Characters such as Doflamingo, Law, Kid and now Luffy have been confirmed to awaken their Devil Fruits in the original storyline. In One Piece latest chapter 1048, Kaido absorbed the fire cloud he created by himself and turned into a fire dragon. Is this the awakening form of this Four Emperors?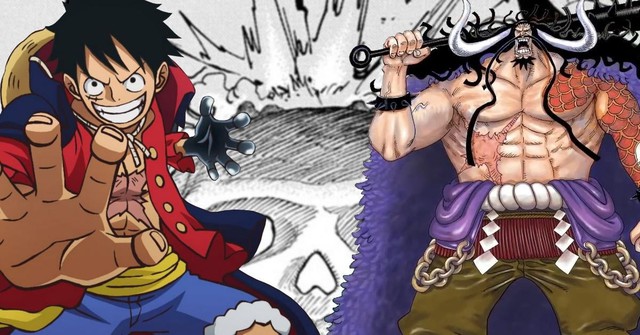 With the rank of a Yonko, one of the 4 kings of the sea, Kaido awakening his Devil Fruit is not too surprising. Some fans have suggested that Kaido used the Devil Fruit's awakening power, using it as a trump card against Luffy. This is still unfounded.
In the current 4 Yonko, Shanks does not use Devil Fruit while Blackbeard and Big Mom have not been confirmed to awaken their Devil Fruit. If he can do this, Kaido will be the first of the Yonko to possess the power of an awakened Mythical Zoan-type Devil Fruit. Even Whitebeard, a powerful Yonko, is never mentioned as having awakened his Devil Fruit. However, the terrible destructive power that Whitebeard created at the naval headquarters, surely we still remember.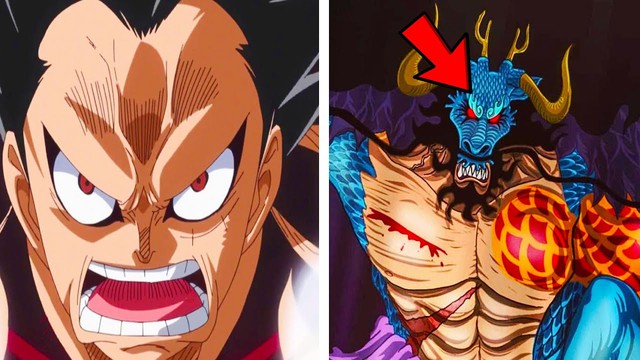 Even Big Mom has never achieved the fruit's awakening powers, as if she had, she would have used it in her fight with Law and Kid. In other words, there is no guarantee that Kaido has awakened his Devil Fruit even though he is a Yonko.
Also, many people assume that Kaido used his awakening the whole time and never mentioned it. This explains why Kaido has such classic strength and endurance as well as recovery.
Besides, many One Piece readers believe that Kaido doesn't use his awakening power simply because he believes he doesn't need it and can still defeat Luffy. In chapter 1047, Kaido commented that it's not the Devil Fruit's power that determines the strength of a pirate, it's the Haki that brings Roger to the top. Roger has conquered the sea without eating a Devil Fruit, so Kaido may be trying to prove this by not using his awakened Devil Fruit powers but using Haki to defeat Luffy.
Luffy and Kaido fought five separate times in the Wano arc and Kaido won the first four battles with relative ease. Kaido fought on the roof for 47 consecutive chapters, the rest of the Beast crew and even their ally Big Mom were defeated. If Kaido reveals his awakening is now a fire dragon form in chapter 1048, it will prolong the fight even longer.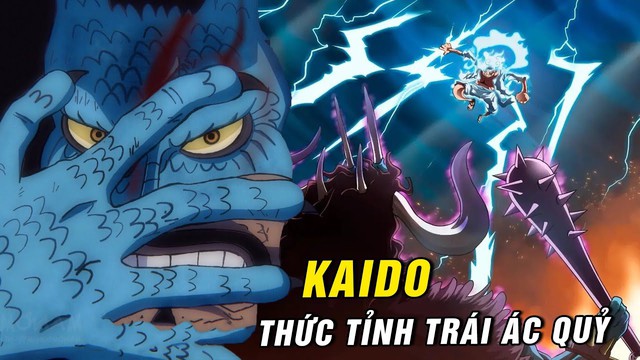 Luffy is at the peak of his strength, if Kaido suddenly releases an upgrade of his, Luffy will have no chance of winning. Of course, Luffy's loss is not a bad thing for the story, but where does the story go from if the Straw Hat captain is defeated, who will bear the responsibility of taking down Kaido? That's what many readers are interested in.
The Wano arc is now over 100 chapters and author Eiichiro Oda has stated that this is coming to an end in 2022 so it is unlikely to see the fight between Luffy and Kaido continue for much longer. Therefore, it is likely that Oda will not buff Kaido's power again and whether Kaido has awakened his Devil Fruit or not will not affect the outcome of this battle.
What do you think about Kaido using his Devil Fruit awakening power in One Piece or not? Please leave your comments!
https://gamek.vn/one-piece-lieu-kaido-da-su-dung-suc-manh-thuc-tinh-trai-ac-quy-cua-minh-hay-chua-20220509170626862.chn