PewDiePie – The cult YouTuber with more than 111 million followers made the LoL and Dota community agitated by his new statement.
In the talk show "Trash Taste"- by Joey Bizinger, Garnt Maneetapho and Connor Colquhoun in Japan released on Youtube platform on November 5, 2022, the hit YouTuber with more than 111 million followers – PewDiePie there has been a controversial statement in the LoL and Dota communities.
Can speak PewDiePie one of YouTuber the most famous international game village up to the present time. PewDiePie Not only is he famous for his humorous communication skills and extreme gaming skills, but fans also like him because of his bold personality and shocking statements that do not respect anyone.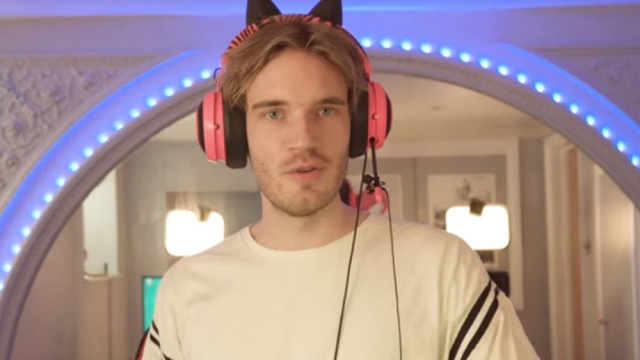 Recently, this Youtuber guy appeared in the talk show "Trash Taste" talking about the topic of PC gaming and Console Gaming. In the talk show, he shared a lot about his gaming habits when he was young, PewDiePie talked about his old "net grass" shops and revealed Dota is his favorite game. .
When it came to Dota, this talented YouTuber suddenly made a controversial statement: "We play Dota the most… You guys owe Dota everything, League of Legends wouldn't exist without Dota…"
SEE ALSO: League of Legends: More Gacha, But History's Greatest Support Calls BeryL
PewDiePie later also admitted that he had once misjudged the potential of this game:
"I remember the time when League of Legends first came out. My friends and I all laughed and thought that this game would never become popular. It looked like a 'mess' at that time. Colorful, colorful and stupid. But now League of Legends has become the most successful game in history."
The debate quickly ended when both sides changed the topic of discussion. Soon after, this controversial statement of the guy was widely spread by the Gamer community on social networking platforms from Reddit forums, Twitter to Youtube videos. There are many opinions that Dota has set the direction for the entire Moba game generation later, besides there are many comments that League of Legends would still grow stronger without Dota.
Regularly follow MGN.vn, we will always bring the latest news related to League of Legends and streamer news, emerging games for you.