Before entering the journey at ASIAD 2022, the Vietnamese League of Legends team chose a location to station and mentally prepare for this important tournament.
Before the important journey at ASIAD 2022, the team League of Legends Vietnam has made preparations at a special location to station troops and gather strength. After finishing the friendly match with Korean opponents, 6 players and coach SofM went to Team Whales' gaming house to start this journey.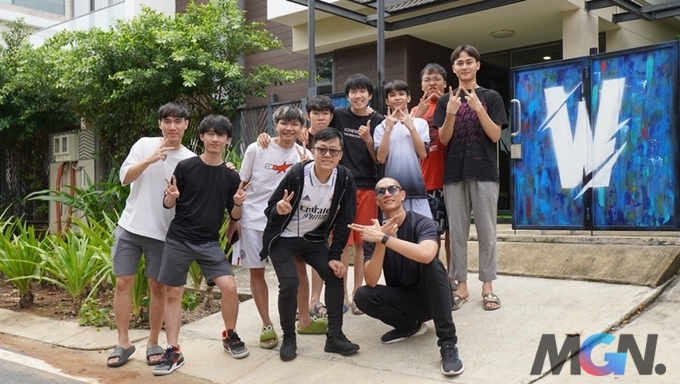 This is the most important preparation step for the team before they leave to attend ASIAD 2022. At this gaming house, the team will carry out a special training schedule, including scrims and individual training. This helps them optimize the combination of individual strength and focus on team tactics.
Not just the team League of Legends Vietnam, but also GAM Esports and Team Whales, are also actively preparing for upcoming tournaments, including Worlds 2023. With the urgent time after the VCS 2023 Hoang Hoang Final, planning for training and competition is difficult. Alternating at the same location is considered the most reasonable decision.
>>See more: League of Legends: Updated World Championship match time, quite convenient for Vietnamese fans to watch
This is an opportunity for GAM and Team Whales to support and motivate each other in preparing for upcoming major tournaments. Having an ideal environment and good facilities at Team Whales' gaming house is an important advantage to help the Vietnamese team do their best to achieve the best results at ASIAD 2022 and Worlds 2023.
Competition time League of Legends at the 2022 Asian Games will be from September 25 to 29. Before that, on September 22, the Organizing Committee will conduct a draw to divide the group, from which the Vietnamese team will know the first opponent in the challenging journey. This. The entire fan community of the Vietnamese team is excited and waiting for dramatic and exciting matches at ASIAD 2022. And don't forget to follow MGN.vn to update the latest information!