Just over half a month left until Riot's new server will be released!
So after a lot of information being discussed, Riot has finally officially confirmed the time to re-release the League of Legends and Teamfight Tactics modes in Southeast Asia (SEA). , the time of re-release is on January 6, 2023, this is when the servers will launch and all gamers can access League of Legends on Riot's game client. Players can receive rewards and participate in many exciting welcome events!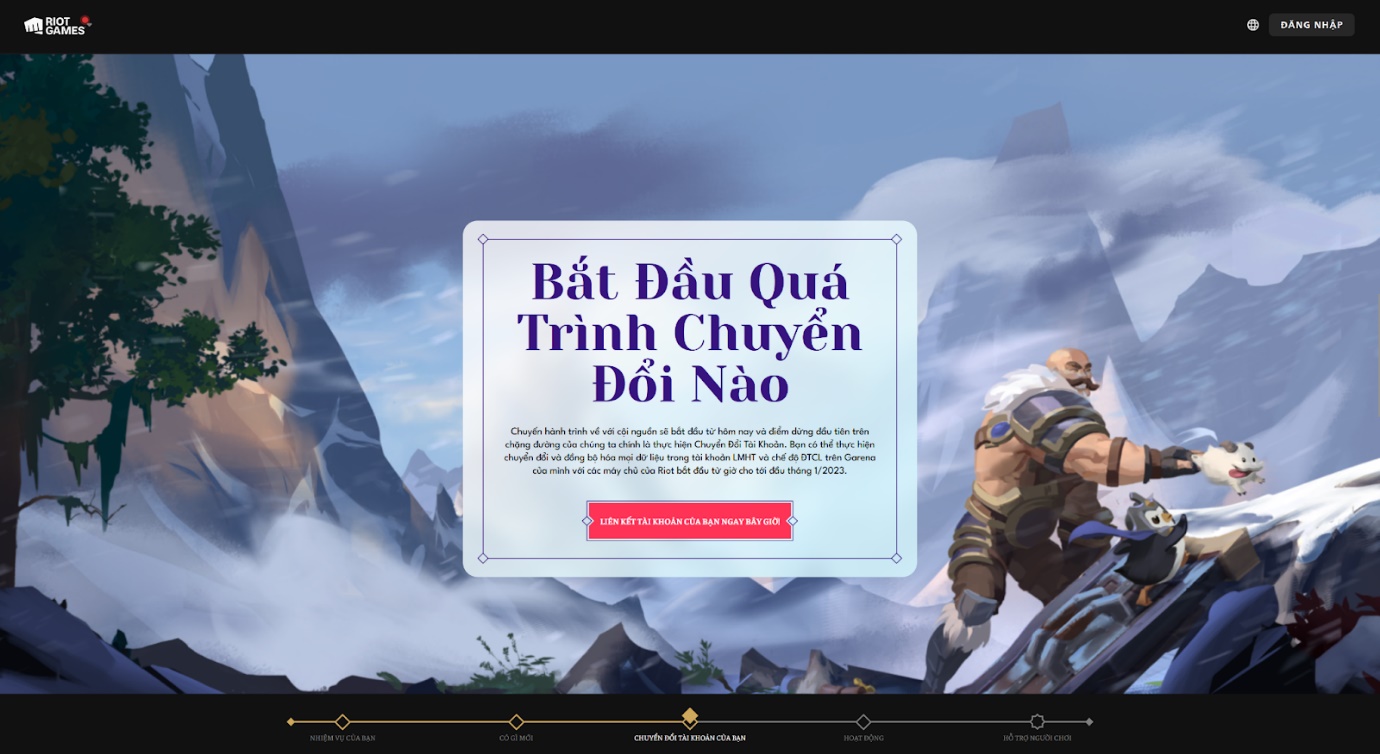 Riot Games account conversion page
After more than 10 years of companionship, it's time for Vietnamese gamers to say "goodbye" to publisher Garena and start a journey with a new publisher. Players need to make the switch before the "Lights off" time (January 4 – 5, 2023). At this time, any new progress on Garena account or in-game transactions will not be recorded because at this time the player's data is being converted to Riot ID. All transactions using Garena client will also be "frozen". The account's match history as well as event activity history will not be saved and the currency and trading shop will be disabled.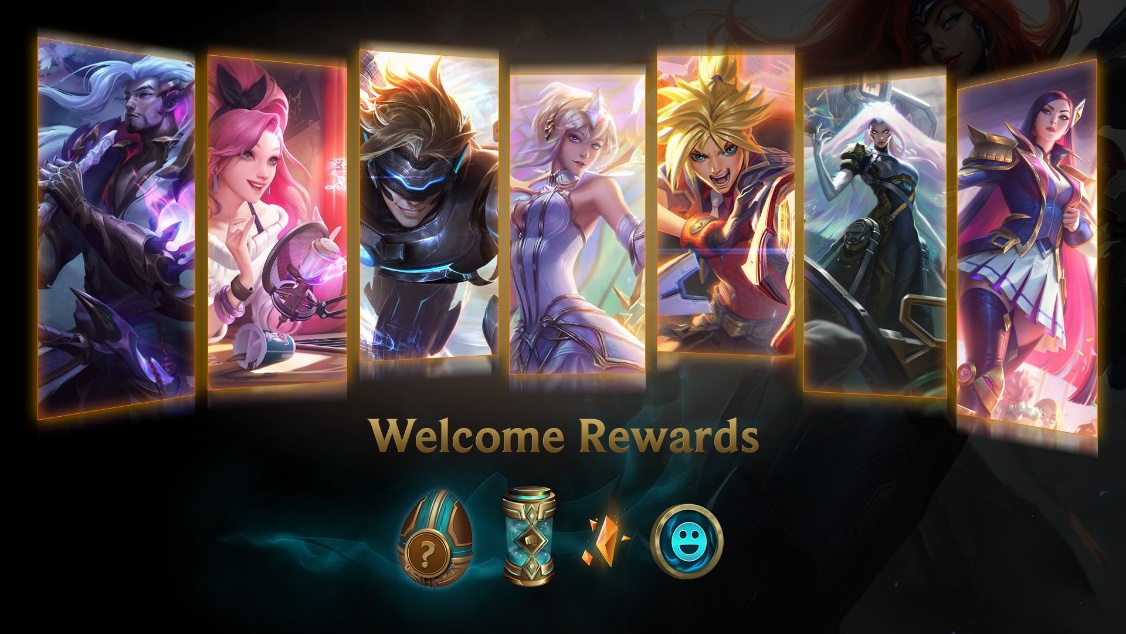 Gamers who have not yet converted their LoL and TFT account data on Garena are encouraged to complete the link as soon as possible to be able to participate and enjoy the limited in-game rewards and game experience. play to the fullest after the release the transition is complete. The gift system will include memorabilia from the welcome event (which can be exchanged for permanent skin), legendary summoned beast eggs, and other free treasures. Full instructions on how to switch accounts can be found here: https://accountmigration.leagueoflegends.com/en-us/welcome/
As soon as the official launch date was announced, Riot also coordinated with Vietnamese content creators to answer questions when switching accounts. During his livestream, Master Ba guided his "students" step by step to convert their Garena accounts to Riot Games, and shared Welcome events and opportunities to receive items. Special product.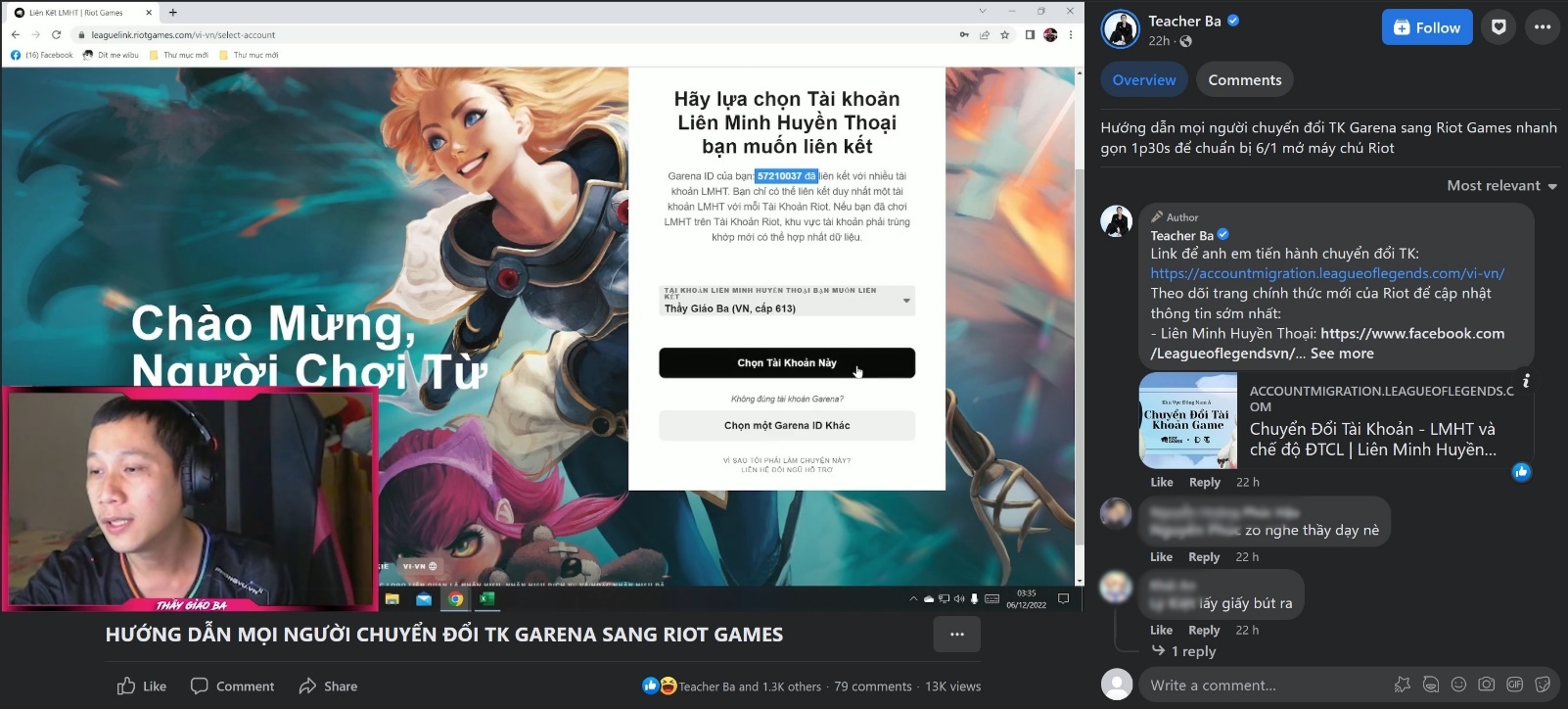 Teacher Ba livestream instructs to transfer accounts for "students"
Minh Nghi – the famous female MC of Vietnam Esports village answered fans' questions about the account transition process and the benefits of this transition such as accessing the entire ecosystem of Riot Games, from community events, limited outfits, and more.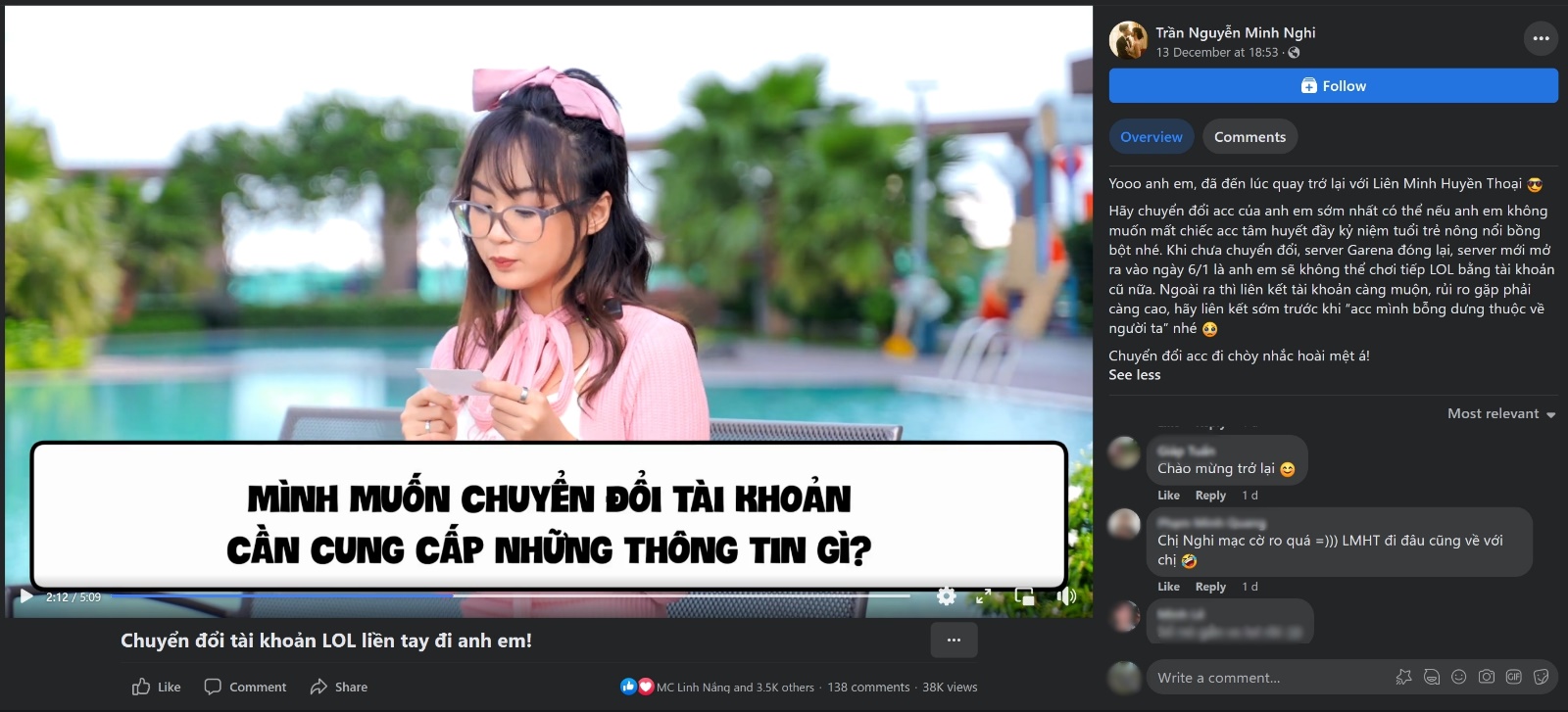 MC Minh Nghi answers questions about the account conversion process
Additionally, to celebrate the launch of the new Riot server, players will receive an exciting month-long welcome event when logging in to play in January, after completing a series of games. The mission in the game will receive all the generals released from 2009 to 2021 completely free. This event will only be available in Southeast Asia.
With the re-release of League of Legends and TFT, players will have access to a full spectrum of content previously unavailable in their region, including game modes like Clash, multiplayer campaigns, etc and the continuity of e-sports activities. E-sports fans will be able to look forward to
Follow Riot's League of Legends Facebook and Teamfight Tactics Facebook to get the latest updates on the transition and upcoming activities in the game!
Original post: https://gamek.vn/riot-an-dinh-thoi-diem-tai-phat-hanh-da-den-luc-cac-game-thu-lien-minh-huyen-thoai-bat- dau-mot-hanh-trinh-moi-178221222165924724.chn
Original Post: https://otakugo.net/riot-an-dinh-thoi-diem-tai-phat-hanh-da-den-luc-game-thu-lien-minh-huyen-thoai-bat-dau-hanh-trinh-moi-118144.og
Website: https://otakugo.net/