The LPL player was suddenly shared by a girl "selling flowers", causing the LoL community to stir, a series of names belonging to EDG, BLG, JDG and OMG were brought into view.
A few hours ago, the LPL community was stirred up by the news that a famous League of Legends team went to "pick flowers" in this area. Specifically, the information shared on the Tieba forum, the article revolves around a mysterious player who wants to spend the night with a girl for 8000 CNY (about 28 million VND).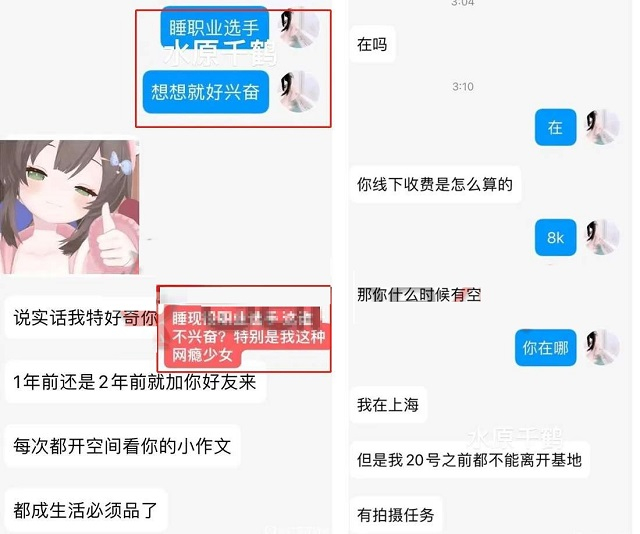 Worth mentioning in the article posted by the "florist" girl herself, sleeping with a professional League of Legends player makes her feel extremely excited. Besides, this girl also quoted a price of 8000 CNY to the opponent and then received a reply that she was busy with the team and would be free in more than 20 days.
Although he did not specify who he was, many people believe that this is a famous player based on the fact that the girl saw the player compete on TV a few days ago. Immediately, the suspicious player was narrowed down by the Chinese LoL community in the teams that went deep into the LPL Spring 2023 Playoffs such as EDG, BLG, JDG and OMG.
The list of LPL players currently playing for these 4 teams includes:
EDG: Ale, JieJie, FoFo, Leave, Meiko.
BLG: Bin, Xun, Yagao, Elk, ON.
JDG: 369, Kanavi, knight, Ruler, MISSING.
OMG: shanji, Aki, Creme, Able, ppgod.
According to netizens, the girl's post is shared privately and only friends can see it. But someone took it out, making all the information no longer private. After that, the girl deleted or hidden the post, but netizens quickly took pictures of her message.
Currently, LPL netizens are speculating about who is the partner in the other girl's message or this girl is simply stupid. Because not everyone reveals their schedule like that, especially with "prostitute". This has led a part of netizens to collect information about players who are busy and free in the next 20 days.
In another development, many people speculated that this was just a baseless rumor. There is no such thing as an LPL player "picking flowers" for 8000 CNY a night. The incident is still causing people to talk about it.
Photo: Synthesis