During the transfer storm in preparation for the upcoming summer VCS, the SBTC Esport team has officially announced that AD carry Nguyen "Slayder" Linh Vuong will be leaving.
Slayder, whose real name is Nguyen Linh Vuong, is known by a large number of League of Legends fans in general and in the VCS region in particular as one of the top marksmen in Vietnam today. After a dedicated season at VCS Breaking Dawn 2023, Slayder and his teammates made it to the Grand Finals of the tournament and lost in an unfortunate BO5 to GAM Esport. As one of VCS's top ad carries, it's not an exaggeration to say that Slayder was the biggest cause of the first runner-up of Teacher Three's Stupid Chickens circus.
After the achievements achieved with SBTC, the team's official facebook page suddenly said goodbye to this big-handed sniper on the evening of May 23. It is worth mentioning that the farewell post made many fans angry because although Slayder had contributed a lot to the team, in the end, this guy received unnecessary words. Specifically: "Slayder's new team is a team everyone knows who, so if we wish Slayder success, we are not sincere."
Immediately after the team's announcement, Slayder himself also posted information about the incident on his personal Facebook page. He also sent a message to fans: "Don't be sad because it's over, laugh because it happened."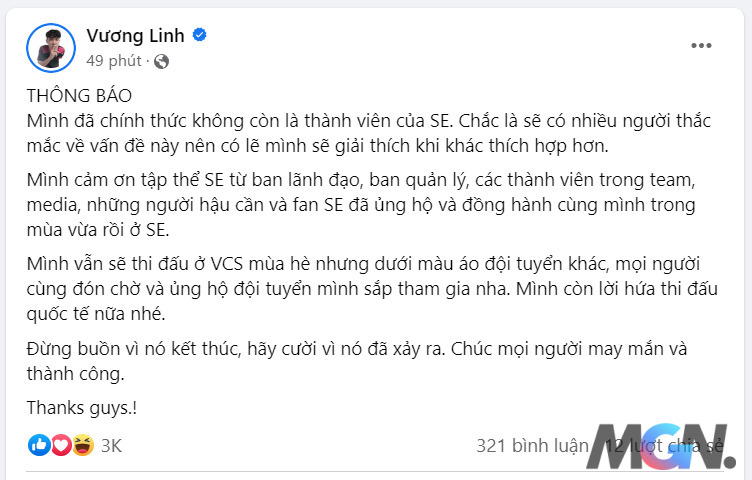 Another thing that also makes Slayder's fans interested is this guy's landing in the future. Surely a super admin carrying the team like Slayder will be a player targeted by many teams. Even many people have firmly predicted that this guy will join the team that defeated him, GAM Esport. These predictions are actually not without foundation because before that, GAM Esport also posted a news to recruit an ADC for the team after saying goodbye to its predecessor, St1le.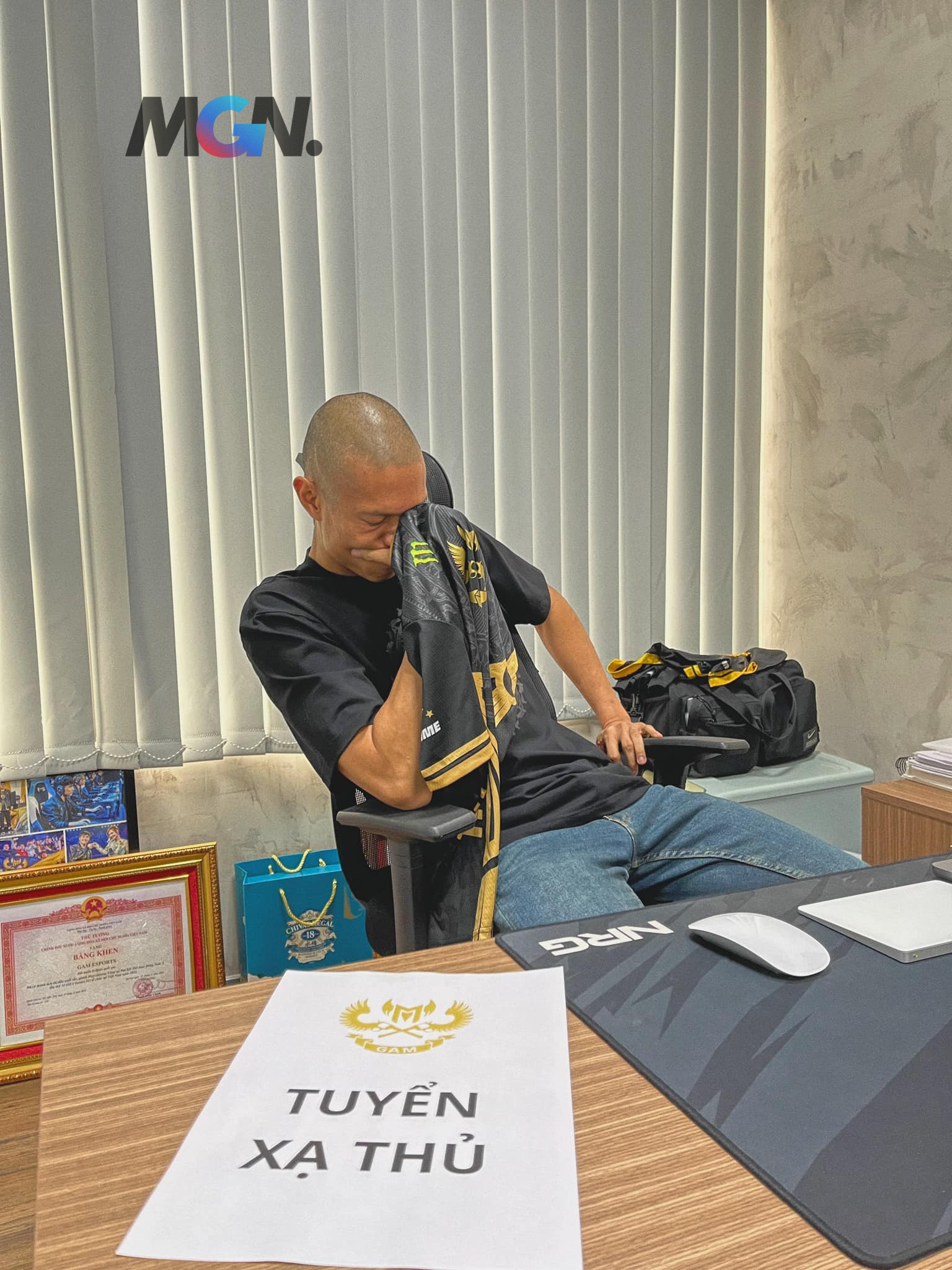 >> MORE: MSI 2023: SofM regrets GAM for forgetting Kiaya – the key to victory
Where will be Slayder's next destination, let's continue to follow this guy's journey with MGN.vn!