The organizers of VCS 2023 officially gave the highest penalty to SBTC Esports after a period of investigation into the team's 'drama series'.
After several weeks of lengthy investigation, the story of SBTC Esports also came to an end, and in the end, the team could not escape the heaviest penalty of being permanently suspended. Because the level of violation is too serious, not in line with the rules and standards of the tournament, the organizers officially confirmed that SBTC will be disqualified from participating in all VCS tournament systems from now on. after.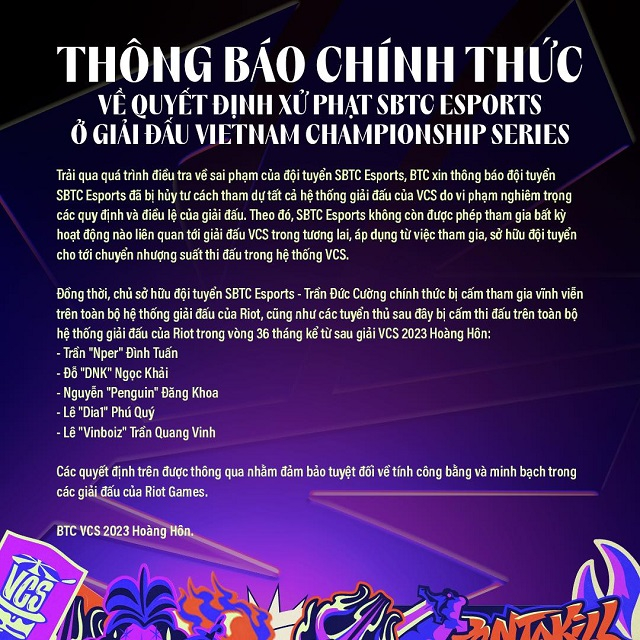 This means that any future activities related to the VCS tournament will no longer have the participation of VCS. SBTC Esports again. This order applies from participation and ownership to transfer of competition in the organization chart of VCS.
MORE: League of Legends: Artifact was suddenly absent, fans suspected of being involved in the SBTC case
Starting after the tournament VCS 2023 Hoang Hon, the team's players Tran "Nper" Dinh Tuan, Do "DNK" Ngoc Khai, Nguyen "Penguin" Dang Khoa, Le "Dia1" Phu Quy, Le "Vinboiz" Tran Quang Vinh will be banned from participating in the competition. competed in all of Riot's leagues within 36 months.
As for Tran Duc Cuong – the owner of the team SBTC Esports will receive the highest penalty of 'global ban', which means that they will forever not be allowed to participate in any tournament within the framework and organizational system of Riot Games again.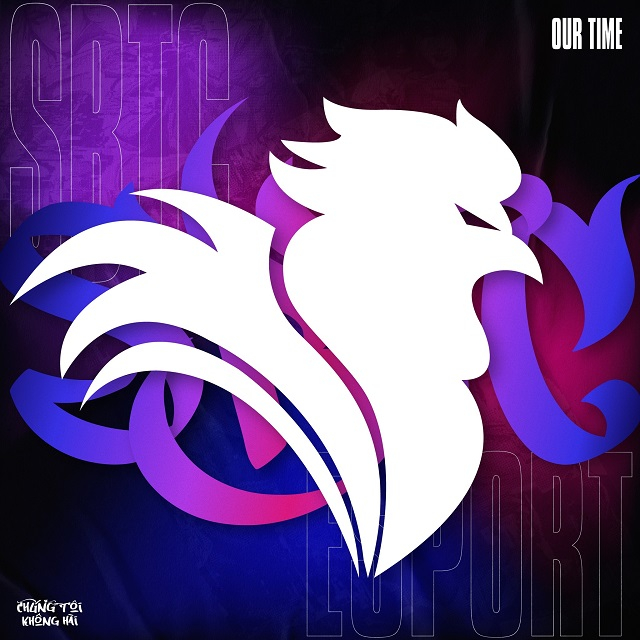 About 's share BTC when giving this penalty to the team, it is to ensure fairness for the entire tournament and to deter and warn other teams to follow as an example.
SEE ALSO: League of Legends: Hoang Luan thinks that the SBTC case should have the police involved
This announcement made the community extremely surprised, especially when VCS was in a very confused state, even so, this is also something that should be clearly transparent. With so many rumors and a series of unnecessary scandals in the esports community in the past few days, the complete removal of SE is what BTC considers extremely necessary at this time.
Don't forget to follow MGN.vn to update more official information about VCS you guys!