Coming to the second day of MSI 2022, Saigon Buffalo aims to win to raise hopes for the top 6 after the defeat against T1. However, their opponent – DetonatioN FocusMe is also not an easy name to play. At Worlds 2021, the Japanese representative qualified for the first time. Not to mention, Evi or Yutapong are both seasoned names. The challenge for "Buffalo" is therefore not small at all.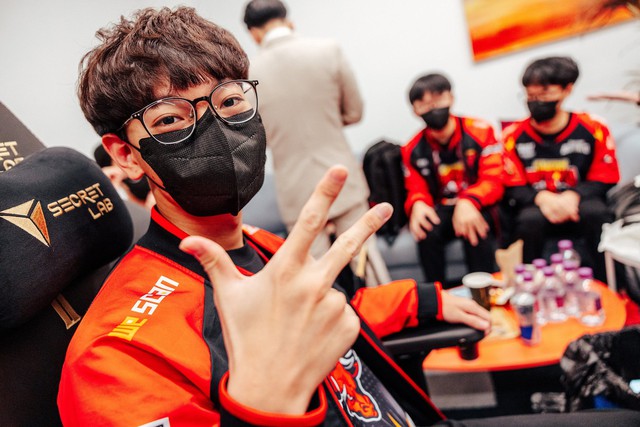 SGB ​​will have a confrontation with an opponent that cannot be underestimated, DFM
And the fact that the match proved, DFM is not an easy name to play even though LJL is very difficult to compare with VCS in terms of international achievements or tournament tradition. DFM put a lot of pressure in the early game and caused a lot of difficulties for SGB in running the tournament. In particular, when facing Yaharong in the mid lane, Froggy is not really outstanding. DFM's players are still able to farm and make it more or less difficult for SGB with their Destiny phases.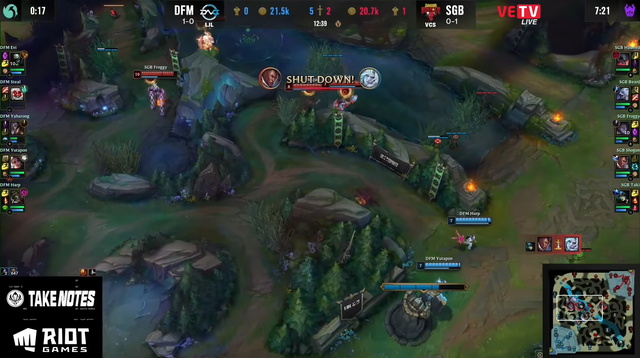 DFM had a bit of a pressure in the early game and caused some difficulties for SGB but Shogun was still able to play
However, when going through the mid game, SGB really proved that they were also very brave. After the Baron phase deployed well, SGB regained all advantages and even took the lead on turrets, Dragon buff. Moments later saw the chase, tit-for-tat in each fight phase of DFM and SGB. And in the struggle phase in Elder Dragon, SGB sent Bean J and Froggy to perform the backdoor. Even when Yutapon returned to the defense, he was defeated and the victory for SGB was well deserved.
DFM vs SGB Highlights _ MSI 2022 Day 2 Group A _ Detonation FocusMe vs Saigon Bufffalo Esports
With this victory, SGB temporarily got the difference of 1 win – 1 loss equal to DFM and pushed Team Aze to the bottom of the table. In addition, a victory against a difficult opponent like DFM will also create a great psychological advantage for SGB in the remaining first leg of the group stage against the representative from Latin America.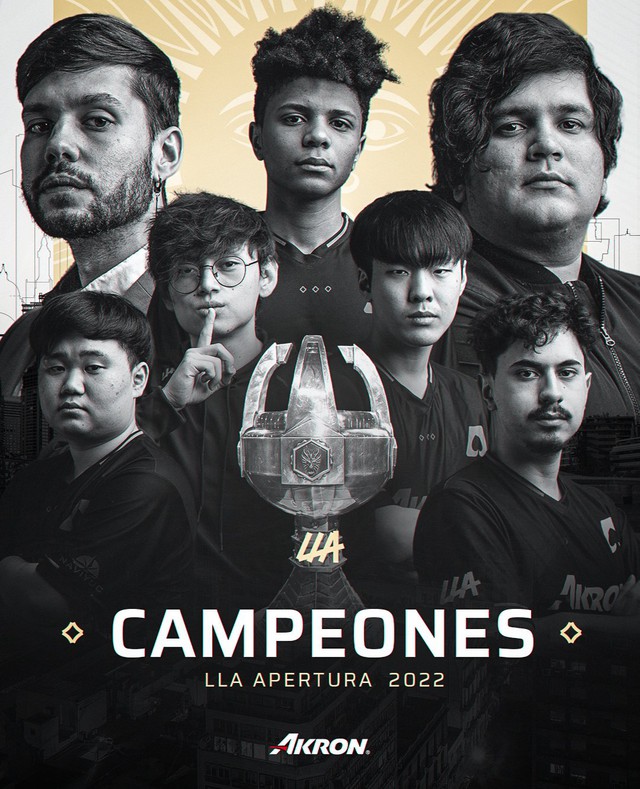 Team Aze will be SGB's next opponent in the next match
As for DFM, their chances will be even more difficult when in the last match, Evi and his teammates will have to face T1 who is in extremely high form. And therefore, SGB can completely rise to second place in the group after the first leg of the MSI 2022 group stage ends if they defeat Team Aze in the upcoming match.
https://gamek.vn/shogun-bat-mode-ganh-team-sgb-vuot-qua-dfm-gianh-chien-thang-dau-tien-tai-msi-2022-20220511183322602.chn