Are you having trouble finding Ngoc Anh Sao? Don't worry, MGN will suggest you some tips to plow through this resource faster.
Similar to the Primordial Stone in Genshin Impact, the Starlight Gem is one of the rarest and most valuable resources. Starlight Jade is the main currency used in important and unique expenditures such as character gacha and weapons. Therefore, many gamers will be curious to know if there are ways for them to plow this material faster. In this article, MGN will suggest you the fastest and easiest ways to get Starlight Gems.
1. Code Honkai: Star Rail
The first and easiest source of Starlight Gems in Honkai: Star Rail. As soon as the game was released, the publisher released 5 codes and each one also provided Ngoc Anh Sao for players. In addition, gamers can also follow these codes on the game's official social networking sites or on the livestreams introducing the new version.
2. Attendance on HoYoLAB
This feature is not new to Genshin Impact gamers because it has long been known to be a pretty good source of Origin Stones. Now, Honkai: Star Rail also has this feature and at the present time, if you participate in the first three attendance records, you will receive additional Starlight Gems.
3. Twitch Drop
This feature was introduced before the game launched. Specifically, you just need to link your game account to your Twitch account, then join the livestream of streamers who specify the required time to receive rewards including Ngoc Anh Sao.
4. Plow achievements
This is inherently one of the best supplies of Starlight Gems in the game because it has clear challenging categories and, above all, isn't too difficult to complete. You can also wander around to see if there are any challenging targets you can do to unlock more Starlight Gems.
>> MORE: Piggy in Honkai: What is Star Rail and the benefits of defeating Piggy Bank
5. Beginner's Guide
You may not have known, but for every new beginner tutorial you watch, you will receive 1 Starlight Gem. And given the current and possible future number of beginner guides, this is also a pretty good source of Starlight Gems.
6. Character trial feature
If you participate in the 5-star character trial, you will also receive 20 Starlight Gems the first time you complete it.
7. Join the Hall of Forgetting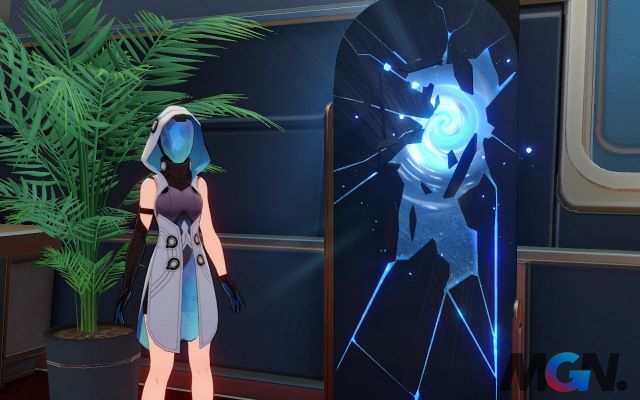 The Hall of Forgottenness is a challenge feature similar to Genshin Impact's Roaring Deep. And because of the similarity, it will surely reward you with a lot of Primal Stones if you complete the challenge.
Don't forget to follow MGN.vn to update the latest news about Honkai: Star Rail now!