Although T1 had won against MAD Lions with a score of 3-0, a part of Vietnamese LoL fans was still unexpectedly controversial.
Recently, T1 and their fans enjoyed a successful launch day at MSI 2023. However, fans accidentally discovered a famous League of Legends fanpage that suddenly posted a teasing post, ridicule this team. Accordingly, in an update the results of this fanpage used some sensitive words like "T****" instead of writing T1 as usual.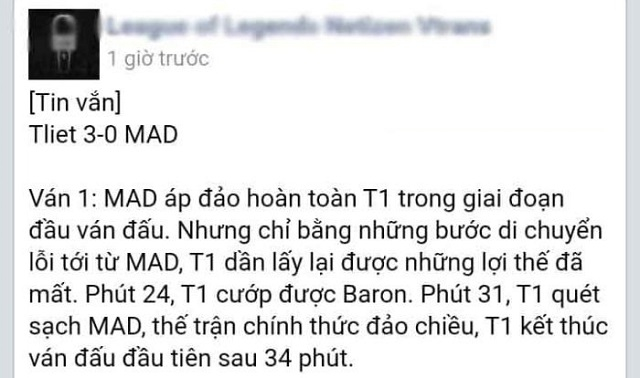 This action made T1's fans uncomfortable and angry and immediately vented their anger on the fanpage with a series of indignation and harsh comments. At the peak, many people even sent comment messages to suggest admins to modify the sentences appropriately.
Unfortunately, this post was not promptly edited, but also challenged the opposite. Not only that, they also used T1's loss to Invictus Gaming at MSI 2019 to compare when this team just defeated MSD in game 3 with only 17 minutes.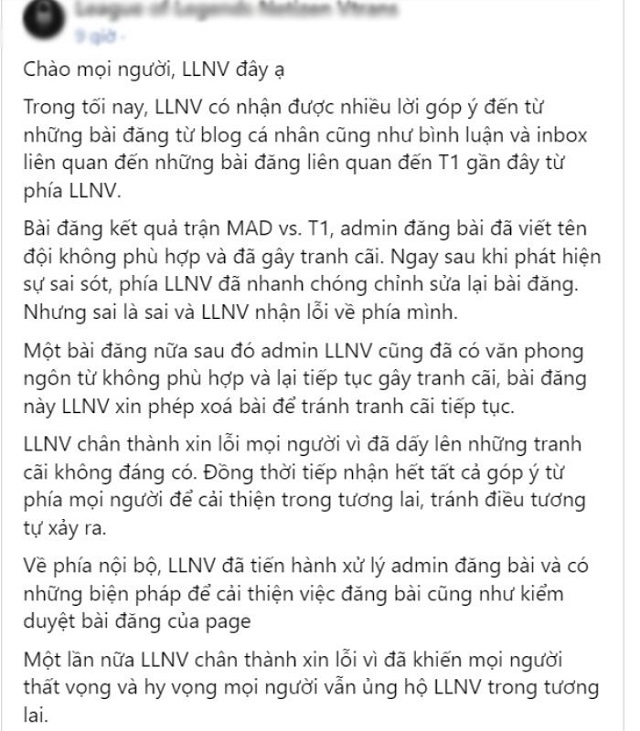 The tense reaction of T1 fans increased, and the final result was that the fanpage had to apologize and correct the information. The representative of this unit said that it was the product of "another admin" but also admitted to the collective fault for not being able to control a post containing sensitive words that made people angry.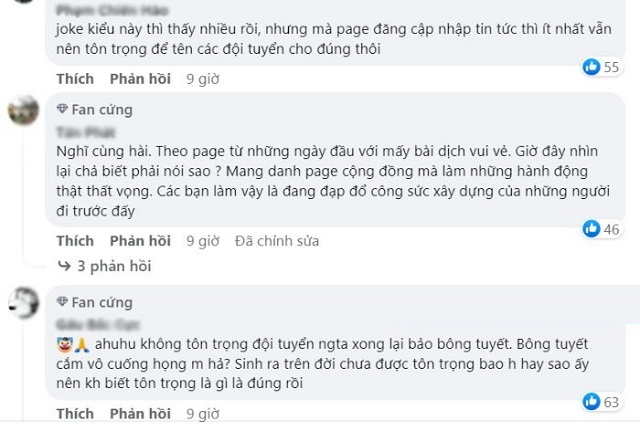 In addition, the person who caused this controversy was also subject to appropriate disciplinary action. Page said that he would sincerely apologize for causing an unnecessary controversy, and at the same time accept all opinions from everyone to avoid mistakes in the future.
The apology was made, but the anger of T1 fans remained because the winning team was still mocked.
Photo: Synthesis