VTV24 has just changed the cover photo related to Xuan Quynh's poem Wave, but took General Yasuo in League of Legends as an example, making the gaming community 'laugh'.
Recently, the 'national salt bowl' VTV24 surprised fans by continuing to create a new 'trend' fever with League of Legends on his personal fanpage. Specifically, the official personal page of this TV station changed the cover photo with the status line "Waves" by Xuan Quynh: "Waves start from the wind, so where does the wind start?" with an illustration of a wave.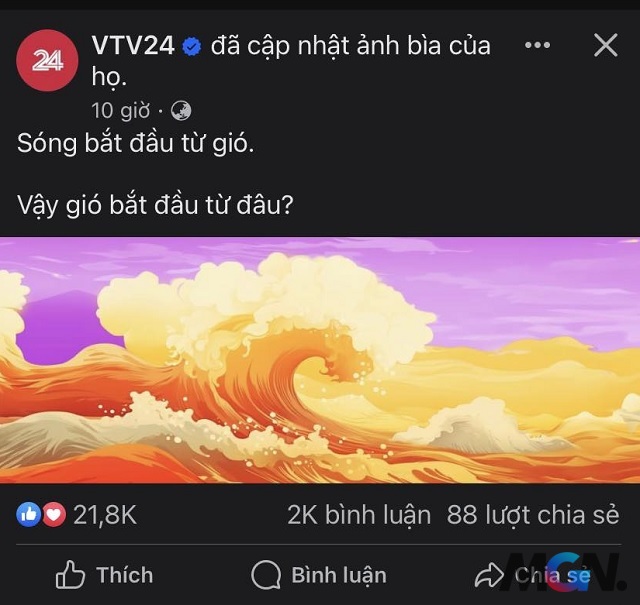 In general, the way of posting as well as captions and photos is very normal, but when reading the comments, players have to rush to 'turn the car' in admiration because of the 'salt creation' of this TV station. VTV24 noted under my post is a Yasuo sword and thinks it's a wind generator, just 3 Q will be there. Immediately, the post stormed the online community as well as the gaming community with tens of thousands of likes and shares.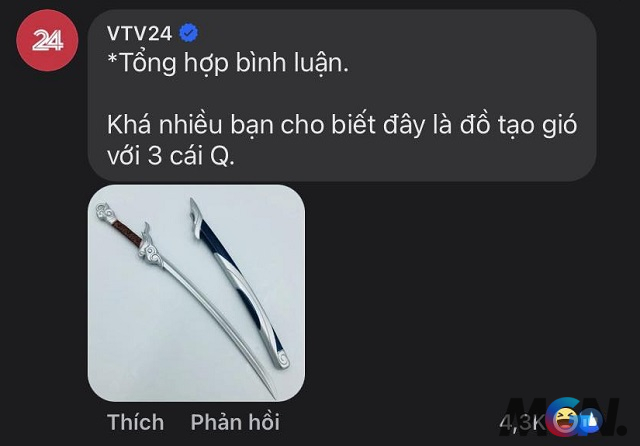 Mostly, 'genZ' content like this is extremely attractive, and that's why the interaction spikes after posts like this. Realizing that this way of reporting is suitable for young people's tastes, so VTV24 There are always cool trends like this to make viewers feel more attractive. It is not the first time that Yasuo has been mentioned by the television station, but has been used many times before as an example to illustrate the news that the fanpage publishes.
SEE ALSO: League of Legends: LPL's "magic spear" uniform for Worlds 2023 is half like a raincoat, half like Akatsuki
For the people of League of Legendsjust skim through and read it once and you can immediately associate it with Yasuo, The card has the power of Wind Ultimate Skill with the main skill being wind in the game. And each skill is described in the comments of VTV24 nor did Yasuo be confused with any game character.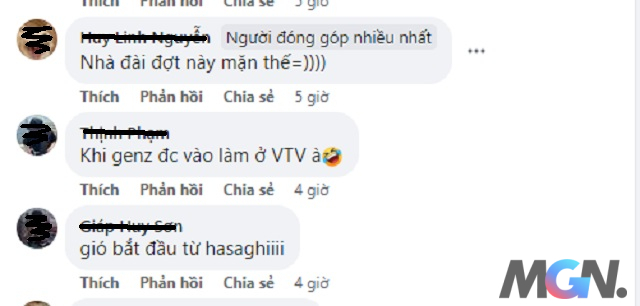 After this 'interaction sentence', the article attracted a lot of attention from gamers, they also constantly left comments praising the TV station's humor and salty taste.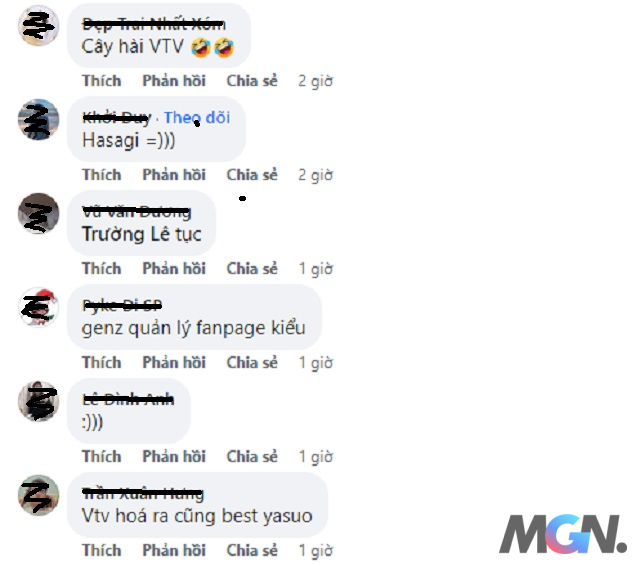 It's not natural that the News Center fanpage VTV24 nicknamed the "national salt bowl" by netizens in recent years. This success lies in the way they create content and target the interests and tastes of users, the way of conveying information is not too one-color and serious like other news sites that are extremely 'trend-catching', thereby creating an interesting and successful way to reach the forte of gamers, making them extremely loved and supported.
Don't forget to follow MGN.vn every day to update more new information about League of Legends you guys!