In TFT season 9 version 13.15, just like the other versions of season 9, Ahri continues to storm because her power still drives DTCL gamers crazy.
In recent days, updating version 13.15 of DTCL brought many notable changes in the meta game. Among them, the rework of the Piltover race and the nerf of the Legend of Aurelion Sol are notable points. At the same time, some 5 gold champions have also been slightly nerfed, in order to rebalance the level rush play and avoid the meta situation that revolves around fast leveling and rolling champions.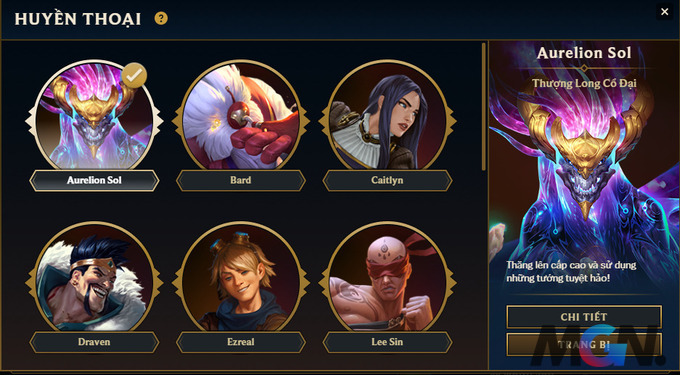 Despite these changes, the massive nerf of Legend of Aurelion Sol and the gentle nerf of Ahri, while there were, were not enough to push Ahri out of the center of the meta. In fact, Ahri is still an important part of the three strongest squads currently: Wizard, 5 gold and Mage.
The 15-20 damage reduction for Ahri doesn't seem like enough to make her disappear from the meta. The roster rankings for patch 13.15 aren't hugely different from patch 13.14, with Ahri still firmly in the top spot alongside her teammates. Even with the arrival of new rosters like Samira, Void, and Zeri Piltover rerolls, Ahri's re-popularity was anticipated due to the massive boost in this update.
>> See also: DTCL season 9: Top strongest Rank climbing squads version 13.15
Ahri's power is undeniable, especially in this season 9. She is constantly in the top meta through many updated versions of Riot Games thanks to her versatility and incredible damage ability.
Whether it's a Mage or Mage squad, Ahri is still an extremely effective choice. Even in 5 gold formations using the Race/Type compensation, Ahri is still capable of dealing overwhelming damage and rendering enemies incapacitated, especially when using her 3rd ability. not only affects the enemy directly, but also creates a chance for members of the squad to deal powerful damage afterwards.
At the current level of power, a stronger nerf may be needed on Ahri to give other rosters a chance to stand out in the game. DTCL 13.15. However, there is no denying that Ahri remains an important symbol and continues to dominate in the changing world of the world. DTCL. And don't forget to follow MGN.vn page to update more latest news!