Although possessing a rather 'expensive' price, what these pieces bring is not high. TFT players should be careful in the current meta.
Jhin
Jhin expected by many TFT players, but the truth is quite weak in this meta. According to statistics from Metatft.com, Jhin's average position is 4.61 (Grade C). The reason Jhin is weaker than before probably comes from turning into a multi-target damage champion.
Jhin's rear-row attack is noticeably weakened when the bullet penetrates back, reducing damage by up to 43% per unit hit. Moreover, the limited attack speed also makes it difficult for Jhin to take down tank champions. As a result, Jhin is no longer effective with his damage.
>> MORE: DTCL: The brand new 'for fun' mode will land in version 13.9
Aatrox
The price of 4 gold does not accurately reflect the effect of Aatrox in season 8.5. He is only strong if he has an Armor Seal or magic item but in reality is still a 'ordinary' tank champion. Currently, Aatrox's average position is very limited at 4.67 (C-rank).
In particular, Riot Games also contributed to making Aatrox weaker. Specifically, the skills after launching the skill for the first time have bugs and only deal single-target damage. This leaves Aatrox heavily affected in terms of resilience and does not perform well in the frontline resistance task.
Bel'Veth
Bel'Veth Although receiving the buff in version 13.8, it still does not bring any value, so it only owns an average position of 4.65 and ranks (rank C). The reason is probably because this unit has a way of operating that doesn't 'fit' with the current meta game.
Bel'Veth's ideal playstyle is slow combat speed to accumulate stacks from skills. But the current meta is being dominated by Dual Dou, so Bel'Veth can hardly keep up with the speed of power growth. In addition, good single-target champions like Kai'Sa, Twisted Fate… are ready to take him down very quickly.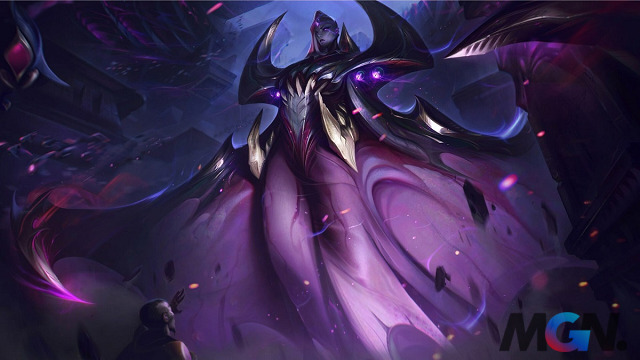 Finally, in order not to miss the hottest and latest content about DTCL, don't forget to follow MGN.vn regularly!