Will Lien Quan Mobile benefit from the stressful situation of moba games in China, especially when VGVD has lost a new game?
As one of the biggest and most popular game genres, of course moba games are very attractive to players all over the world. Accordingly, in addition to the "monument" of League of Legends, the NPTs also in turn released many equally attractive moba games not only on PC but also on mobile devices.
If Lien Quan Mobile or Wild Rift is dominating the Vietnamese market, in China – King of Glory is the 'big man' of this genre. The proof is that the game has always topped the charts from revenue to downloads for a very long time.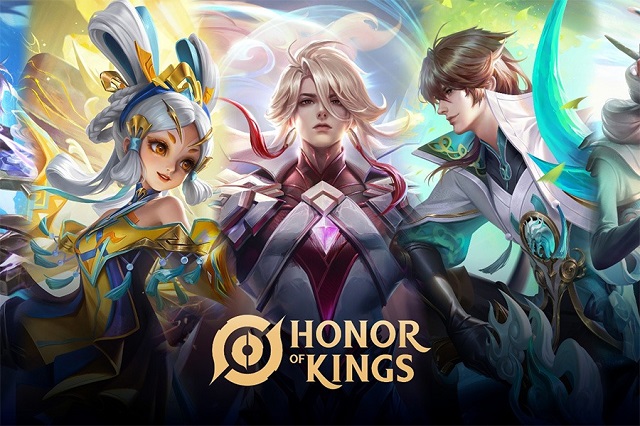 However, the situation in recent days seems to be quite tense for '10xu', the trend of transferring back and forth between Lien Quan and Royal is displeasing the gaming community towards NPT. Not stopping there, the father of these two games is still fighting with many other moba games in the Mainland.
Recently, a HOK drama is causing headaches for domestic players, specifically this game is currently rated 1.9/5 * on platforms in China. A set of HOK players show contempt for AOV players and both sides are arguing extremely fiercely.
Besides, HOK recently released a new legendary skin, but somehow, players feel that the design team is too bad, which also contributes to HOK being entangled in a lot of drama from domestic players.
>> MORE: Lien Quan Mobile: [HOT] Although there is no new skin, Liliana is about to be 'debuted' in VGVD
The Glorious King has now also dropped from TOP.1 on game platforms in the country of billions of dollars, officially defeated by rival moba games.
Onmyoji Arena is the name that is standing in TOP.1 trending game. This is the proud achievement of this game. In particular, Onmyoji Arena's NPT is also opening an event to receive 1 free outfit of your choice in the Shop worth up to 700k. In addition, they also give 20 generals to all servers (including Vietnam).
This move is considered very wise to attract players as well as officially challenge the Glorious King of Onmyoji Arena. The situation was tense, but the development team of HOK did not take any action to reassure players and it was reported that they were preparing to release new skins to make players forget about the previous drama. there.
On the other hand, in the near future, Lien Quan Mobile will welcome September 2 with a series of new events. The fact that HOK is involved in a drama may have an effect on AOV, but people need not worry too much.
The latest content about Arena of valor will still be updated by MGN.vn every day, don't forget to follow us regularly so you don't miss the news!