Attracting attention with their beautiful beauty, the female players of Toc Chien of Laos are being interested by the Vietnamese media as well as the online community. Before going to Vietnam for a tour, Lalinthip Meuangvong – the team representative gave us a friendly and open conversation with a cheerful and excited spirit.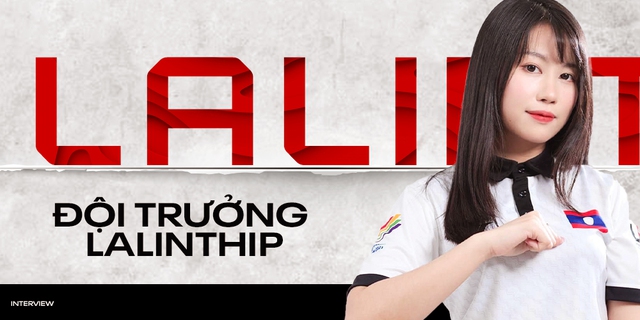 Accordingly, the captain Lalinthip (24 years old) introduced her team: "Besides me, there is Alisa Phommachan, 21 years old, playing the position of Baron Street. Souphatta Insixiengmai, 21 years old, plays in the jungle. Boutsakone Huamboun, 24 years old, plays mid. And Douangduen Panyaslili, 24, plays ADC. We all started "try-hard" Wild Rift from 2021.
For the domestic competition, there is no female team prize for Wild Rift. Our team is selected from individuals with the best performance and playing skills to be sent to compete in the SEA Games."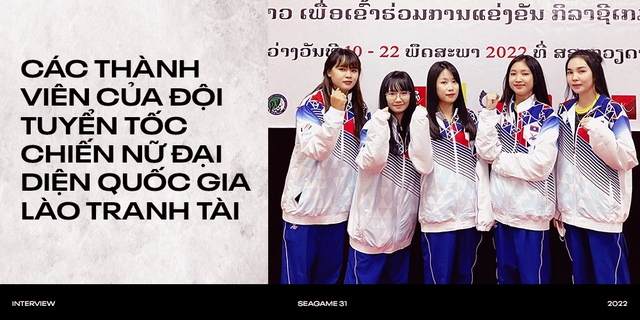 Although starting from a single player, who did not have much time to practice together, the captain was not too worried: "We have prepared a lot for the 31st SEA Games, we are rushing to practice. maximum. For example, the content of the 5th team tournament, scrims with many other teams to improve playing skills. Especially, the experienced coach helps us analyze each match, point out the shortcomings and reinforce the lessons learned for the team," said Lalinthip.
The information was interested and noticed by the Vietnamese Esports community, the captain said that she was surprised but also happy and excited about this warm and impressive reception. The female player of the Lao National team was modest but still full of confidence when revealing the team's goals at this congress:
"We know that all the opposing teams have high level of experience and skill and we are honored to play against them. Our goal in this appearance is to win a medal in the event. And that will be the biggest step forward for the team and our country through the 31st SEA Games."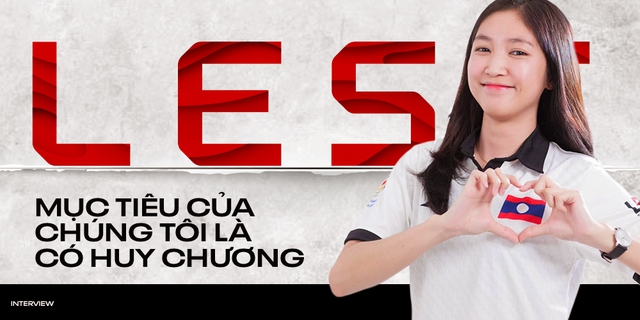 At the end of the conversation, Lalinthip gave many "winged" words to the representative of Vietnamese female Wild Rift: "As we can see, the VGM.Ladies girls are very beautiful and lovely. If given the opportunity, we would love to compete and make friends with VGM.Ladies. We are your fans."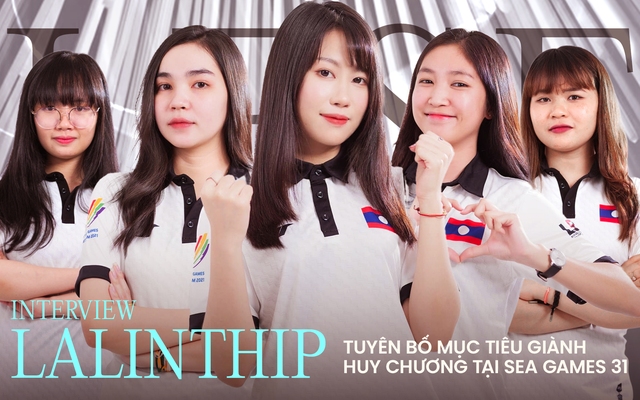 It is known that the Lao National Women's Wild Chien recruitment team will come to Vietnam on Friday (May 13). Hopefully, we will meet these beautiful, smart and friendly girls soon!
https://gamek.vn/nu-tuyen-thu-toc-chien-quoc-gia-lao-tuyen-bo-muc-tieu-gianh-huy-chuong-tai-sea-games-31-20220511172513869.chn