It cannot be denied that, whether or not he succeeds in bringing Argentina to the 2022 World Cup trophy, Lionel Messi is still a monument of world football.
With the last time he played for the national team, every time he appeared, Messi attracted all the attention, not only from the home team's fans but also from fans around the world and of course the world. competitor.
The idea of ​​getting an autograph, a photo or even more of Messi's jersey at the last World Cup of his career is certainly a miracle for anyone.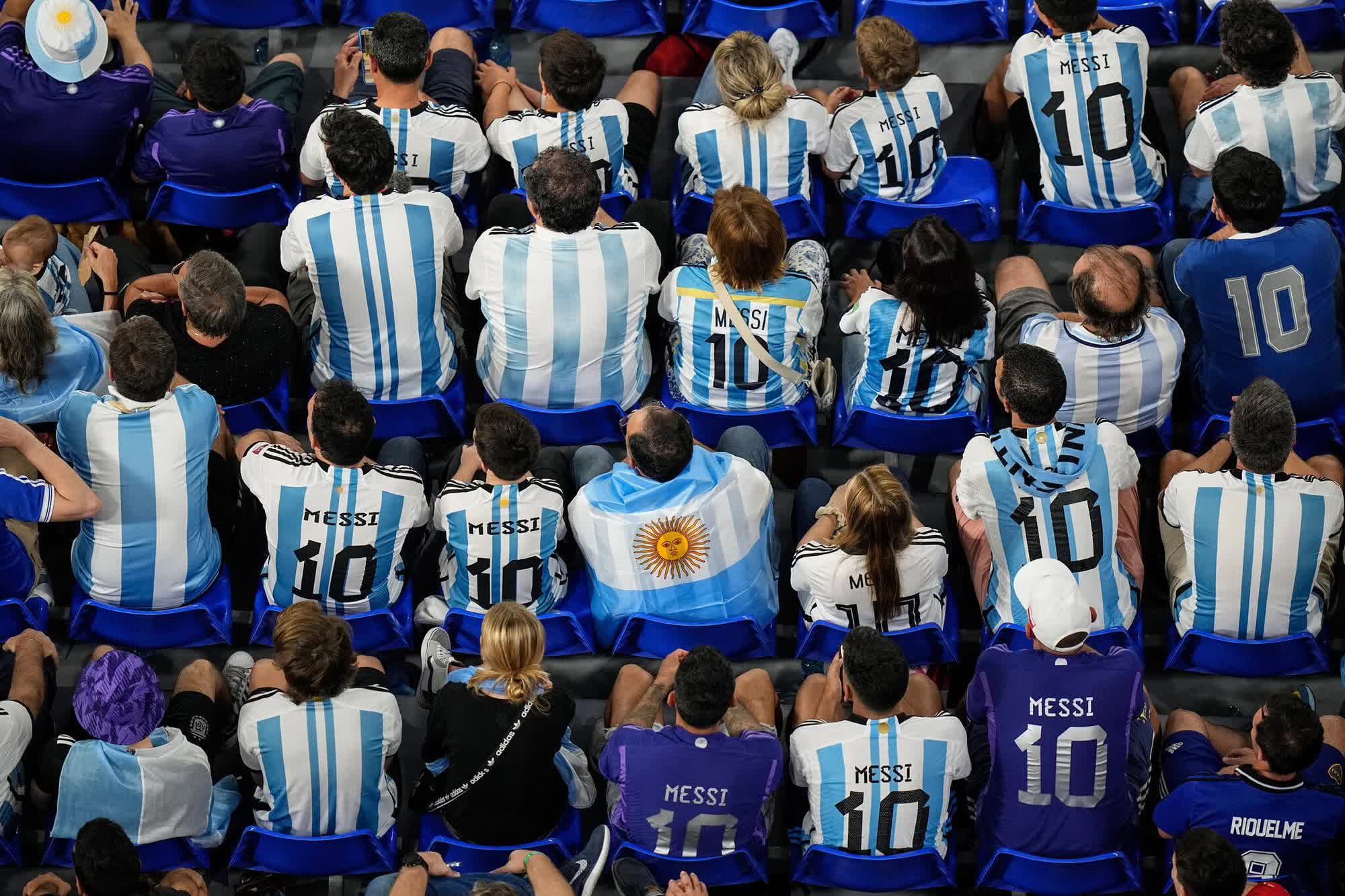 The whole world will turn to Lionel Messi the last time he plays for the national team
His shirt makes even the most worthy, most experienced opponents eager to hold. Many times, fans have seen images of players looking for Messi at the end of the half, after the final whistle sounded. Even teammates or the son of close friend Sergio Aguero must "scramble" to own a precious memento of this great striker.
It is this that has made the jerseys worn by "El Pulga" become the most sought-after item at the 2022 World Cup. Surely in the future, when he officially retires from professional career, the shirt that he wants to wear. The world's best player wearing in the world's biggest match will become the world's most precious treasure.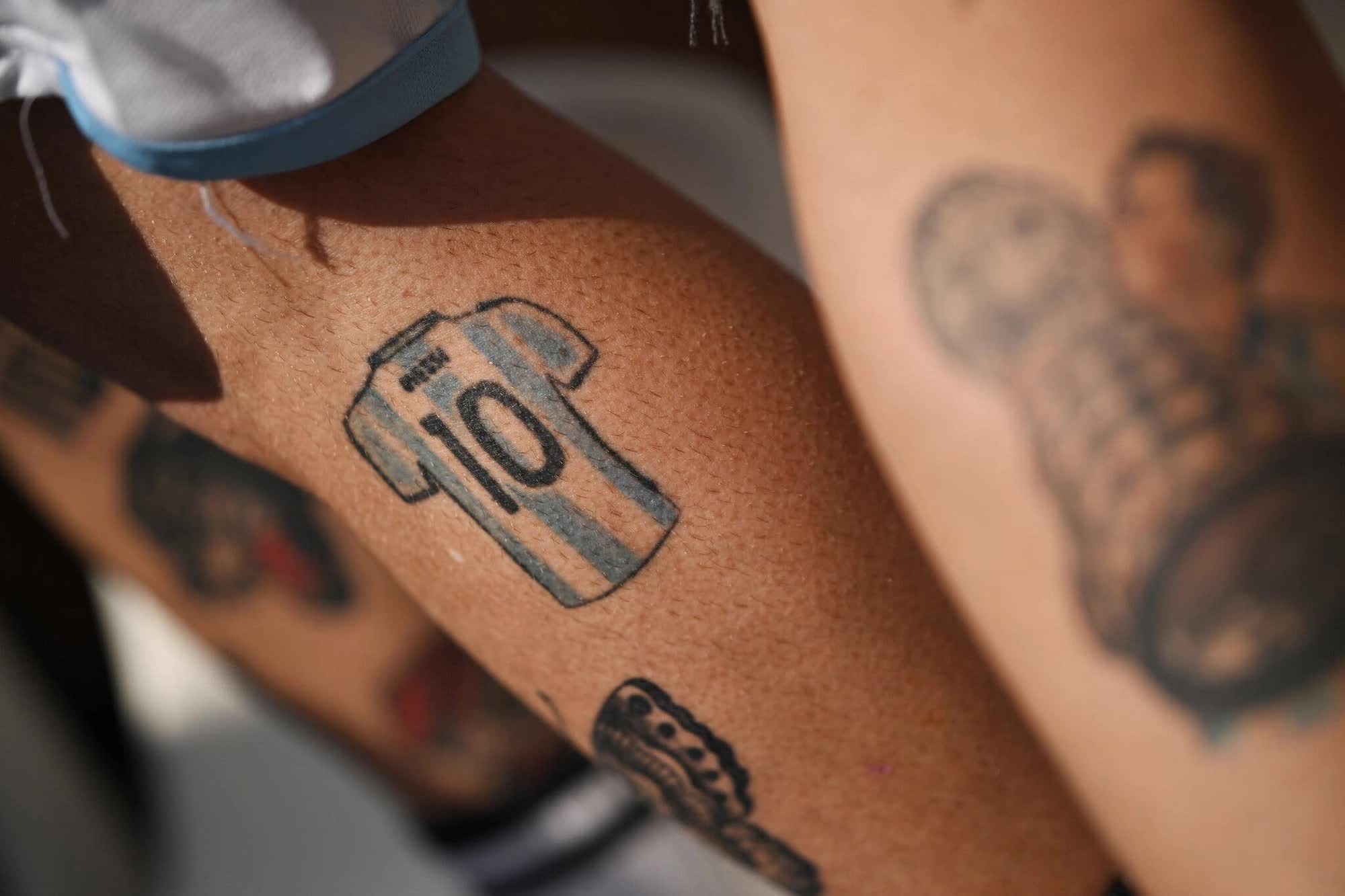 Messi's shirt becomes the most sought-after "treasure"
It is difficult to determine the exact number of shirts Messi wore in the match. Argentina's victory over Croatia in the official semi-final of the World Cup was Messi's 1,002th appearance for club and country in Messi's career. However, that doesn't mean there are only 1,002 Messi shirts. In fact, the real number may be more than double, but that is still too little compared to the number of fans and fans of the legendary Argentina player.
Messi's "implicit" rule
Although he has never revealed it, Lionel Messi always maintains a fairly strict rule in changing shirts with his colleagues. His first rule is to never actively change shirts. Throughout his playing career, the 36-year-old made an exception at the beginning of his career.
Accordingly, he approached French legend Zinedine Zidane, then playing for Real Madrid, and asked if they could exchange shirts. Since then, the former Barcelona player has never actively exchanged shirts with anyone.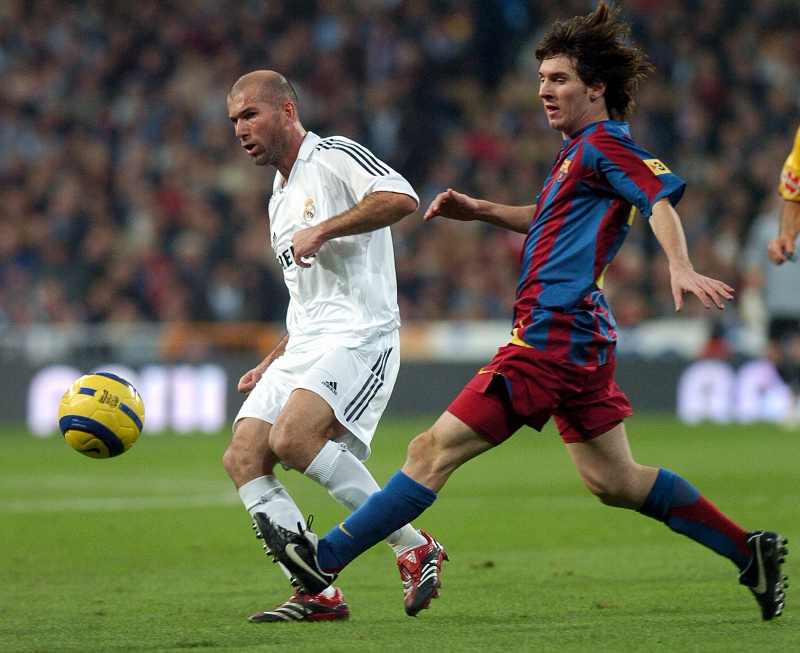 Zinedine Zidane is the only player who makes Messi break the rules
Messi's second rule is that he is given priority to swap shirts with his Argentina and club colleagues. Accordingly, in 2017, Messi posted a photo on his Instagram account showing an image in a collection of all the shirts he has changed during his playing career. Each piece is perfectly arranged and presented with the number and name on the shirt respectfully hanging.
In the photo, fans can recognize the jerseys of many of the brightest stars of world football such as Thierry Henry, Luis Suárez, Philipp Lahm, Iker Casillas. However, most of the jerseys here belong to his compatriots Ángel Di María, Sergio Agüero and Pablo Aimar – players Messi himself describes as "heroes".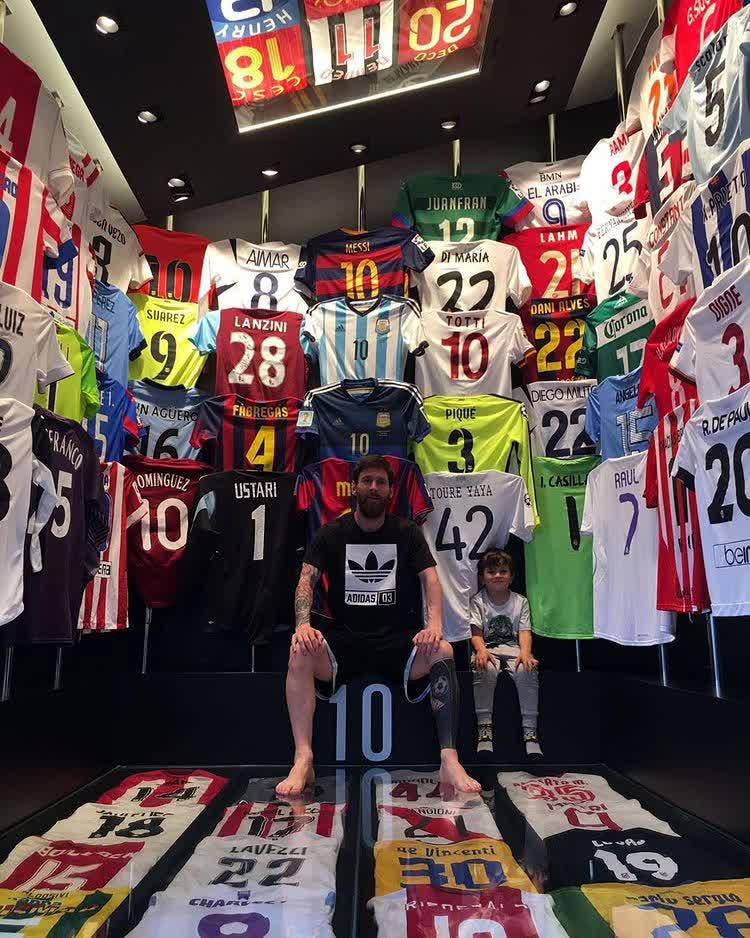 Messi and the home shirt collection
"Treasures" of players
Of course, with what Lionel Messi has done, every player has great respect and admiration for him. And in a match, it's not just one who wants to be lucky for a chance to swap shirts with this legend.
In 2012, the CEO of German team Bayer Leverkusen even had to remind two players because of an argument over who would take Messi's shirt during halftime. For those who want to get the shirt of the seven-time Ballon d'Or winner, they must participate in a "war" as intense as football.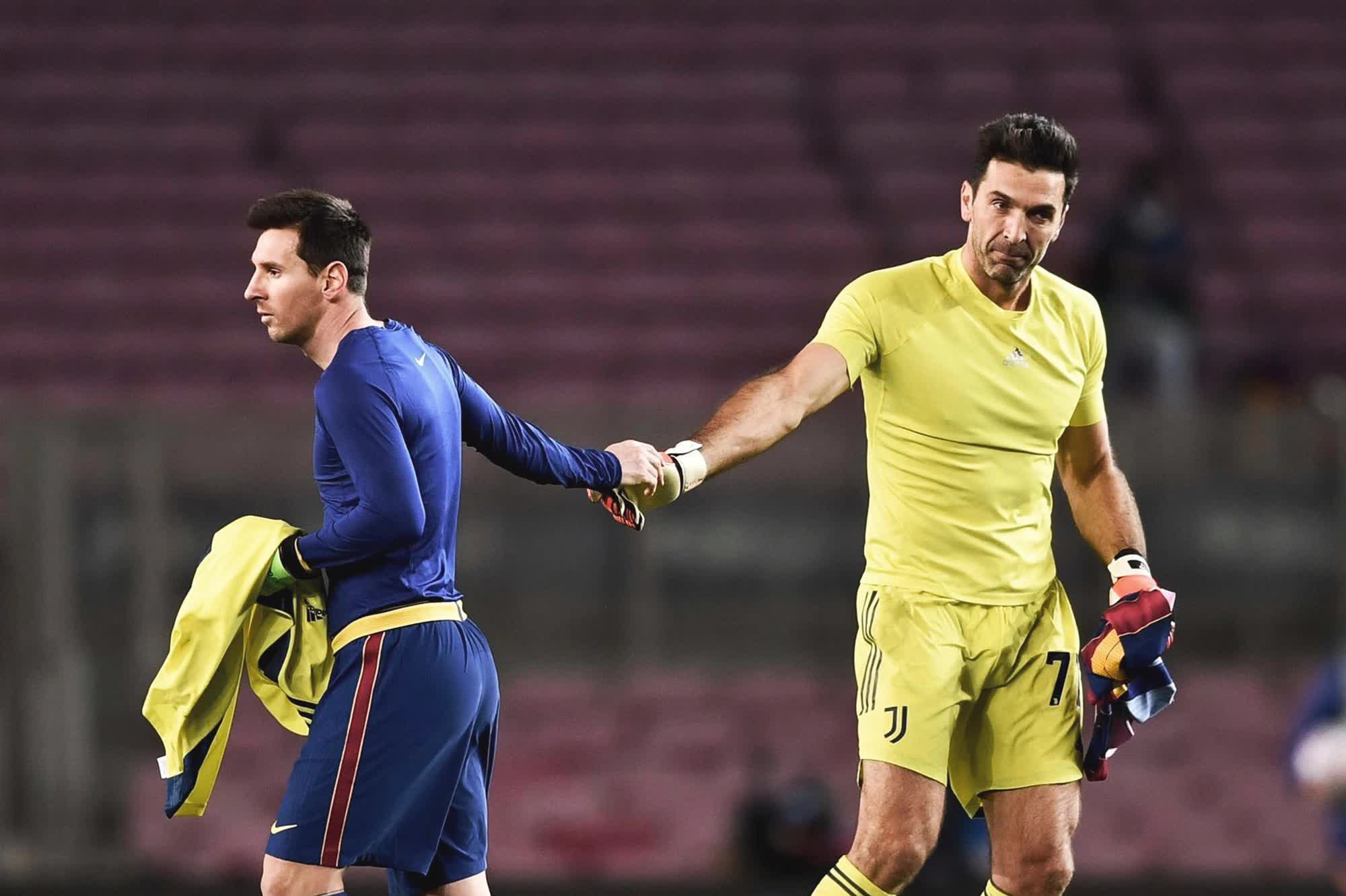 Lionel Messi swaps shirts with legendary Italian goalkeeper Gianluigi Buffon
For the lucky players to have the honor of swapping shirts with Messi, they all consider it a great "treasure" in their playing career, although they may also have faced many players. other great players like Ronaldo, Zidane or Neymar, etc.
"I've owned a lot of shirt numbers in my career and was lucky enough to swap shirts with Messi. It's one of my favorite shirt numbers. For me, he's the best of all time." – Xabi Prieto, midfielder who played for Real Sociedad shared.
With the participation in the 2022 World Cup finals, owning Messi's shirt will be the best keepsake for anyone. However, in the most important match of his illustrious playing career, perhaps Messi himself wanted to keep them to himself.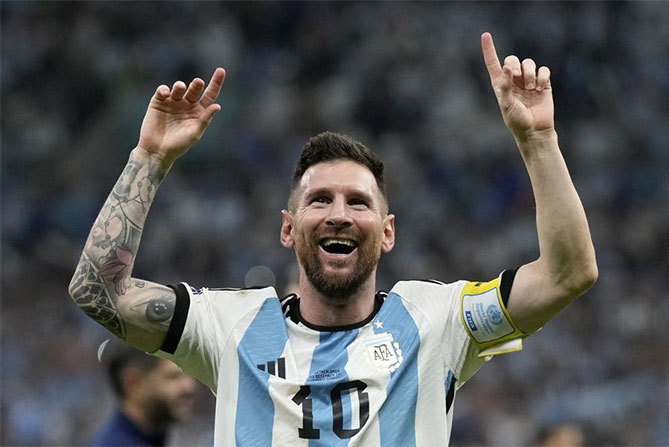 The 2022 World Cup Finals shirt will become the most precious item in Messi's collection
Source: NY Times
Original post: https://gamek.vn/mon-do-duoc-san-lung-nhat-world-cup-ca-ngan-chiec-cung-khong-du-khien-cac-cau-thu-cung- picture
Original Post: https://otakugo.net/mon-do-duoc-san-lung-nhieu-nhat-mua-world-cup-ngan-chiec-cung-khong-du-khien-cac-cau-thu-cung-phai-canh-tranh-khoc-liet-de-co-duoc-117841.og
Website: https://otakugo.net/