Dave the Diver is known as an Indie game that suddenly became a sought-after phenomenon on Steam thanks to a viral surprise.
Although it was just released on June 28, Dave the Diver made people riot when it suddenly went viral and became a sought-after phenomenon on Steam when selling millions of copies with an Overwhelmingly Positive rating from users. Specifically, Dave the Diver achieved 89 Metascore points on the metacritic platform.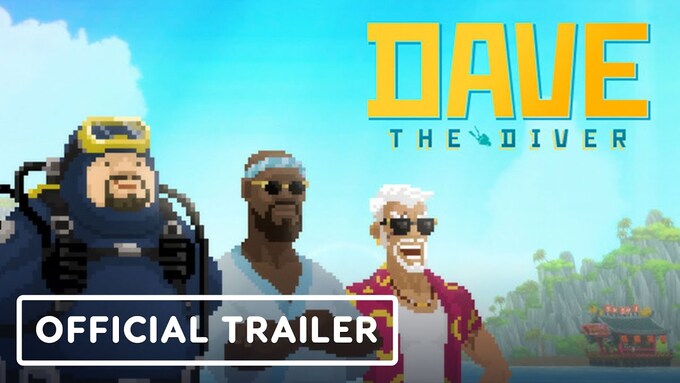 On the Opencritic platform, the Dave the Diver game also "breaks the island" with an average score of 90/100, a number that is considered very high compared to an Indie game (low-budget independent). About how to play, when participating in Dave the Diver, players will be able to transform into the main character Dave – a diver and owner of a coastal sushi restaurant. Although only a diver, Dave is still impressed by the exciting adventures with the secrets of the ocean floor. Along with that, Dave also has the opportunity to meet many friends on his journey, making his trip more interesting.
That's why, right from its launch, Dave the Diver is expected to be a "blockbuster" game that causes a stir on social networking platforms and is highly appreciated by gamers. Not only on Steam but also on YouTube and other social networking platforms, Dave the Diver is also sought after as a content topic for many streamers.