Marvel Studios has shown signs of running out of breath after the first 3 phases of the MCU
After more than a decade of development, Marvel Studios has turned its cinematic universe (MCU) into a powerful empire in the extremely competitive Hollywood market. Instead of producing independent film projects, Marvel decided to go in a completely new direction: Building many separate but linked films to serve a more compelling common plot.
On the momentum of success, in the past 3 years, Marvel Studios has continued to expand its universe scale in the 4th phase (calculated after the events in Spider-Man: Far From Home). Not only limited to the movie industry, their superheroes have "encroached" into the field of television, with many notable projects such as WandaVision, Loki or the animated series What If…?
Despite bringing so many breakthroughs, but Marvel Studios still faces a common problem that any studio cannot avoid: It is maintaining its appeal to audiences, especially with its model. the "cinematic universe" that they have developed over the past 10 years. To do that, Marvel has incorporated the idea of ​​the multiverse into its new projects. However, for many reasons, the effects they get are not really as expected with projects that are very underrated on major sites like Eternals or Thor: Love and Thunder.
Marvel lost serious points in the eyes of visual effects artists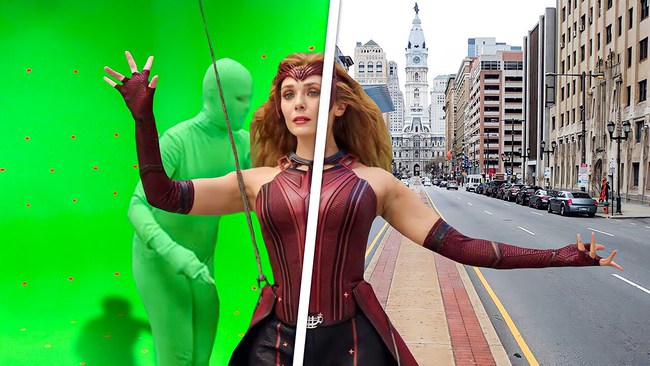 Techniques are an important part of the success of Marvel blockbusters – Photo: WhatCulture
In recent times, many VFX artists have criticized Marvel Studios' strict and fictional workflow. The studio often sets unreasonable deadlines, but pays disproportionately to those deadlines. As a result, VFX artists are constantly caught up in the whirlpool of work without time to rest, and the quality of the products is sometimes not as expected.
Recently, director Taika Waititi did not hesitate to express his disappointment in the technical effects of blockbuster Thor: Love And Thunder, the latest film he made for Marvel. It is this that inadvertently pulls the film quality down, thereby negatively affecting phase 4 of the MCU, especially when compared to the previous 3 phases, which are often refined in terms of visuals. Picture.
Marvel prioritizes quantity over quality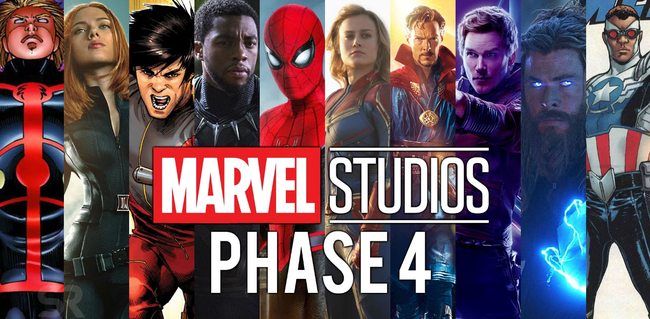 The number of films in Phase 4 of the MCU has increased significantly thanks to the expansion strategy into the television field – Photo: WhatCulture
There was a time when Marvel Studios only released 1-2 movies a year, making the audience always wait. However, that was in the distant past. In the past 2021, they have launched 4 film projects and 4 TV projects. This 2022 is no less competitive, with 3 odd films, 4 series and some special short films released at the end of the year.
On the prestigious review site Rotten Tomatoes, out of 29 MCU projects, there are 4 movies in phase 4 that have entered the group of "taken down". Black Widow is rated only 76%; Doctor Strange In The Multiverse Of Madness is 74%; 65% goes to Thor: Love And Thunder; and the worst is Eternals with 47%. This plus mixed reactions from the audience shows that Marvel Studios seems to be focusing too much on quantity and neglecting the quality of each project.
MCU begins to "pickpocket" the audience more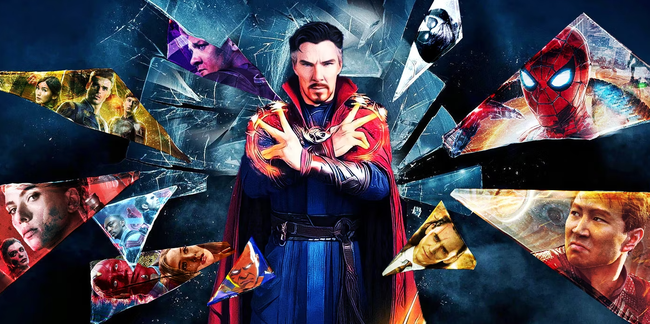 The number of films is so large that the audience feels scared when revisiting the entire MCU cinematic universe – Photo: WhatCulture
Before Marvel Studios launched a new project, many fans had a habit of "plowing" the movies that were released before. However, this is becoming increasingly difficult and time consuming, especially with the advent of TV series. For the general audience, who are not fans of Marvel, tracking and grasping the general plot of the MCU is becoming increasingly complicated.
In addition, all of Marvel Studios' television projects are broadcast on Disney+, a new streaming platform and currently unavailable in many regions of the world. So not everyone can keep track of all their movies.
Superhero movies are getting boring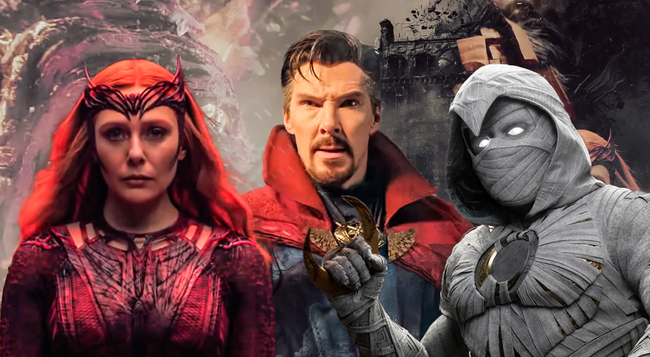 The superhero movie genre has begun to show signs of saturation after a decade of great success – Photo: WhatCulture
The MCU started with Iron Man in 2008, ushering in a beautiful era for superhero movies 10 years later. The effect that this cinematic universe creates is so great that not only DC has to "get in" but many other independent superhero projects are also born. Up to now, the array of content about superheroes has become so massive that it is cramped and makes many viewers feel bored.
Marvel Studios of course understands this very well. That's why they experiment with more novel ideas, like Doctor Strange In The Multiverse Of Madness (horror) or Moon Knight (psychology, brain hacking). However, these films still carry many of the common colors of the MCU, still have familiar superhero characters that they always pursue, but do not bring too big a breakthrough for the audience.
Lack of connection between films of the 4 period
Not every project in Phase 4 of the MCU also exploits the common theme of the multiverse – Photo: WhatCulture
In the previous 3 parts, Thanos was "fallen" in the credits of The Avengers (2012), and the infinity stones were continuously released scattered in the following movies. The connection between Marvel's projects is quite clear and subtle, creating an extremely explosive effect when Avengers: Infinity War and Avengers: Endgame are released.
However, phase 4 is making fans feel more confused than ever, when film projects have very little, even no connection with each other. Despite being in a multiverse plot with Kang The Conqueror as one of the main villains, so far, only the Loki series has really exploited this character. Besides, phase 4 also brings a lot of new superheroes, but what role they play in the MCU is still a mystery that many fans are patiently waiting for answers.
Marvel Studios doesn't push the idea of ​​a multiverse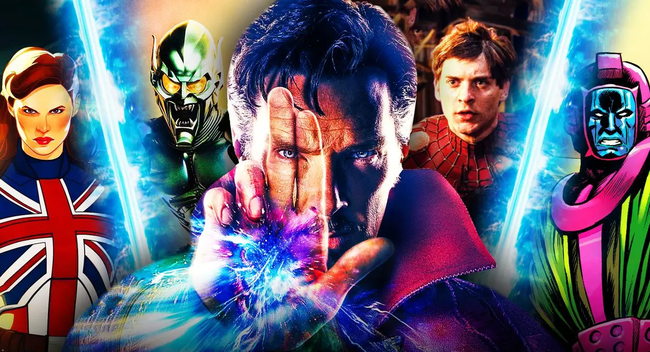 Phase 4 has ended with too few stories related to the multiverse – Photo: WhatCulture
The multiverse seems to be an overly ambitious project that Marvel is pursuing. Many fans were completely disappointed with Doctor Strange In The Multiverse Of Madness, which is considered the most important project of phase 4. Without many cameo roles, this movie also built the Illuminati organization. superficially, at the same time killing a series of potential characters, including Professor X – who once sacrificed in a very cinematic way on the silver screen.
In other words, the multiverse is a very big, very broad topic and takes a lot of time and lots of projects to explore. However, Marvel Studios spent most of the film in Phase 4 bringing in new superheroes, rather than focusing on this theme.
Marvel Studios is wasting time with early characters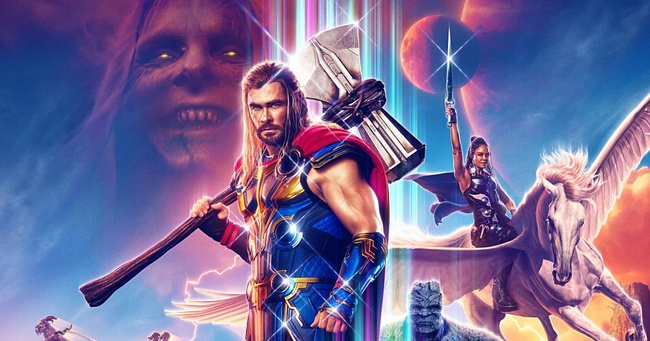 The early characters of the MCU still have their own movie projects – Photo: WhatCulture
The early characters of the MCU like Iron Man, Captain America or Black Widow have all closed their superhero journeys emotionally and left many impressions in the hearts of the audience. However, there are still many other characters who are out of "acting land" but are still brought to the big screen.
Of these, the most obvious example is probably Thor and Wanda. Both of them suffered from psychological phobia after losing their loved one, had to go through many events to admit their fault, accept losses and aim for good things. rather. However, their recent films (Doctor Strange 2 and Love And Thunder) continue to force them to go through the same things, forcing them to relearn the lessons they went through before.
Weak villain, lack of depth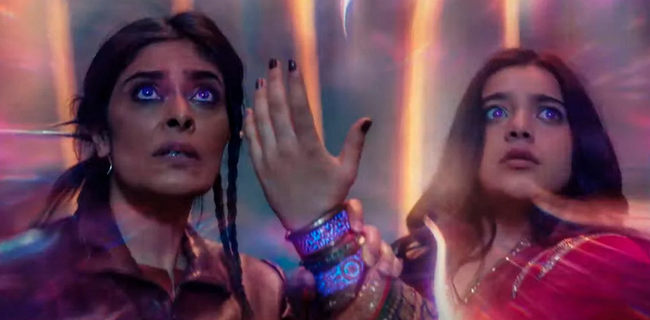 Some villains in phase 4 of the MCU did not leave much impression – Photo: Marvel Studios
In the past, the MCU has faced a lot of criticism when it comes to producing too impressive and underdeveloped villains. However, they overcame those negative comments with a series of characters like Killmonger, Hela or Thanos.
However, this problem is repeated in the projects of phase 4. Najima, the antagonist of Ms. Marvel, attacked Kamala for no reason when she just wanted more time to keep Najima safe. The famous god-slayer Gorr sweeping the gods in the universe did not have many opportunities to show up directly on the big screen. Basically, Marvel Studios is just bringing familiar names from the comics to the silver screen but forgetting to portray them in a deeper and more convincing way.
The shadow of Avengers: Endgame is too big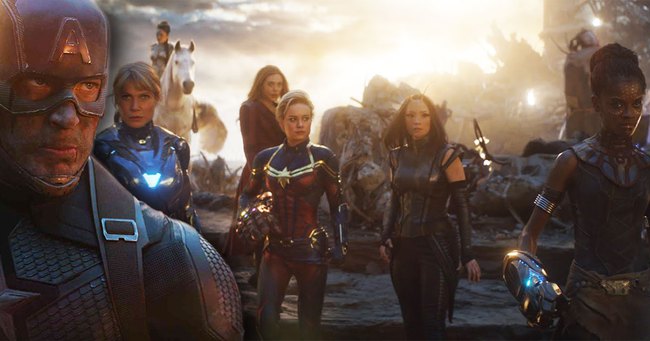 Avengers: Endgame has raised the standard of MCU filmmaking too high – Photo: Marvel Studios
Avengers: Infinity War and Avengers: Endgame are two parts of the same story, and are also the two biggest projects of Marvel Studios to date. In particular, Endgame is currently the second highest-grossing box office blockbuster in world cinema history, after Avatar. However, the success of these two Avengers movies has unintentionally created enormous pressure on Marvel, making it difficult for them to maintain the best they have created themselves.
Avengers: The Kang Dynasty and Avengers: Secret Wars, two projects that will close phase 6 in 2025, will be Marvel Studios' answer to this problem.
Source: Marvel Studios, WhatCulture
Original post: https://gamek.vn/nhung-ly-do-khien-khan-gia-khong-qua-man-ma-voi-mcu-giai-doan-4-17822122209514114.chn
Original Post: https://otakugo.net/nhung-ly-do-khien-khan-gia-khong-qua-man-ma-voi-phase-4-cua-mcu-118110.og
Website: https://otakugo.net/