Although it is not an official match, after many years, the Vietnamese League of Legends national team lost at ASIAD, making the audience extremely excited.
Recently, Road to Asian Games – ASIAD 2022 has officially taken place and received special attention from many netizens. With the performance as well as the changes that are considered impressive, many people are extremely interested in the performance of the Vietnamese League of Legends representative at this playground. However, recently, the Vietnam E-Sports and Entertainment Association – VIRESA made domestic fans "stand still" when it announced that the Vietnamese national team of League of Legends had missed an appointment with ASIAD.
See more: Lien Quan Mobile sent a semi-professional team to attend ASIAD: DHT 'as rumored', a female player appeared
Accordingly, many people believe that coach SofM and the players will not be able to participate in this tournament. However, even if it is not possible to participate in the competition, the Vietnamese delegation is still not eliminated from the matches. However, instead, the representative of Vietnam League of Legends will be judged to lose 0-2 in all matches against the remaining opponents such as the Philippines, Malaysia, Thailand and Singapore.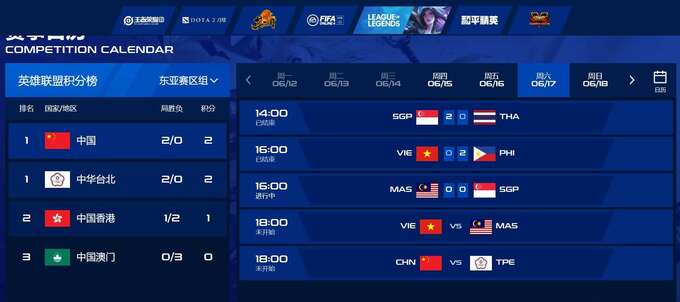 Worth mentioning, with this result, the Vietnamese national team of League of Legends will have a position at the bottom of the Southeast Asian rankings. With the announcement of the organizers, the results of this tournament will directly affect the draw for the main event of League of Legends at the 2022 Asian Games. Therefore, according to the above results, the representative of Vietnam will be rated as the lowest seed with a high probability of facing the strongest teams in the remaining groups such as China or Chinese Taipei.
Although wrestling, being evaluated as the lowest seed, many people think that it will help Vietnam "dodge" a "most formidable" opponent, South Korea when the representative of LoL this country gives up and does not compete. Asiad from the very beginning. However, this is just speculation from netizens when the division of the Asian Games 2022 group still has to wait for official announcements from the organizers.